Here are 15 durable and creative wood projects you can do for your home improvement. It's a keeper, this one.
And you can even enlist the help of your friends, spouse and kids! This is definitely something everyone will love to get involved with. And you don't need to be a carpenter to be able to achieve these designs.
SNACK TABLE MADE FROM PALLETS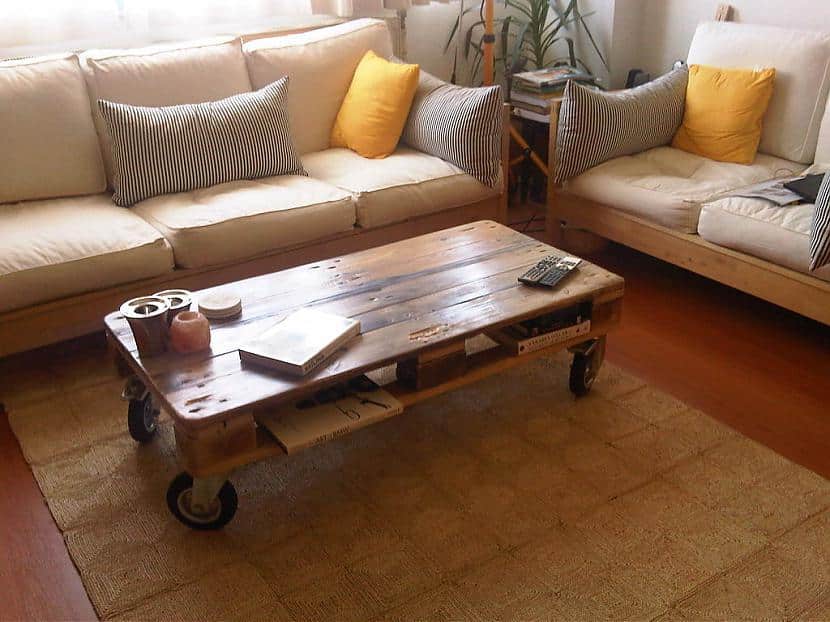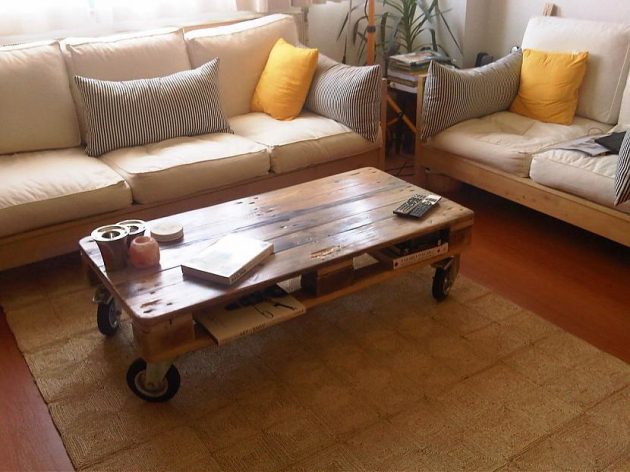 After a long day at work or taking care of the kids, this is definitely something you'd love to have hanging down your settee, so you do not have to stretch back and forth to reach the wineglass.
A simple wood project, just with a few polished pallets you can create this. Simply pick out 4 to 5 pallets depending on what size you prefer and nail them in an upside-down L to the side of your settee.
And voila! There's your snack table. Fun, uhn? And make sure to find the color that works with the overall room tone.
COASTERS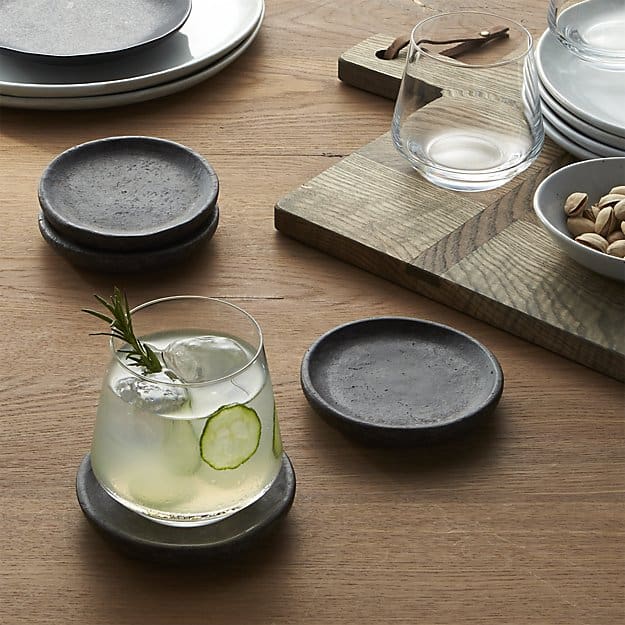 Whether as a gift to friends, or for your own home, coasters are definitely always a crowd pleaser. Quite simple to make, you just need chunks of wood in cube forms and a woodcutter (LOL).
You can also make your coasters into round shapes or whatever shapes you want. Painting over them will make them more interesting.
Simply measure reasonably sized coaster and cut it up. There you have it. Your very own coasters.
MOUNTAN RIDGE SHELF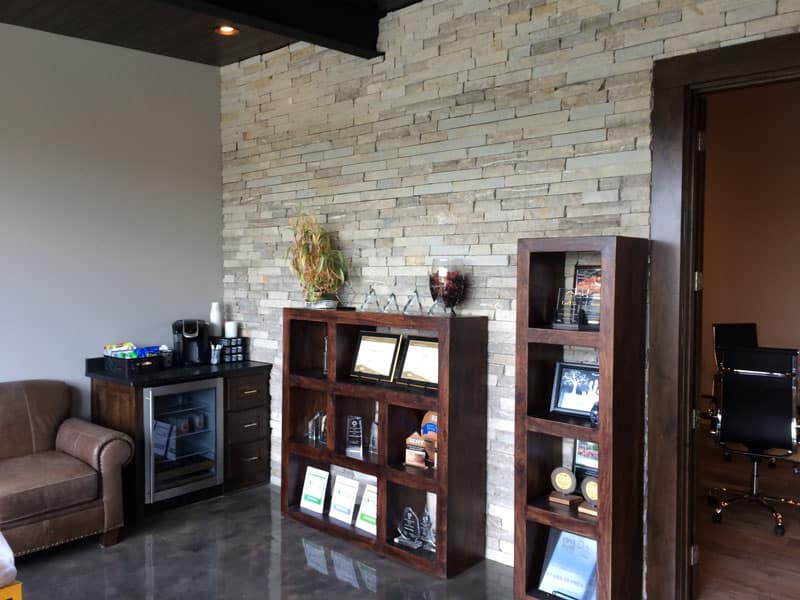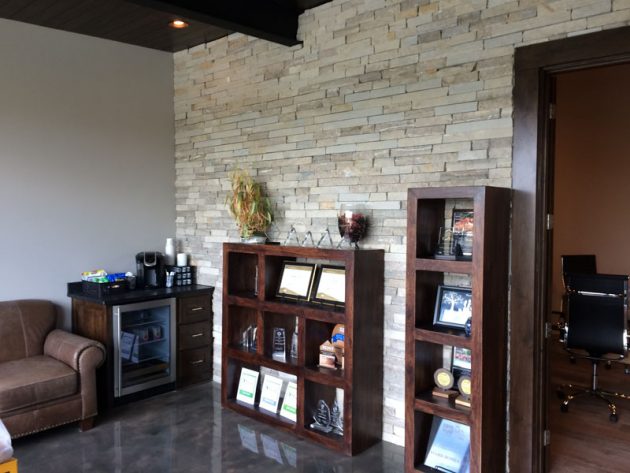 Want the exciting outdoors feel in your living room? Why not make a mountain ridge shelf? You will need planks of wood that are cut into pieces with pointy edges to do this simple wood project.
All you have to do is arrange them diagonally, forming A shapes on the wall without the dash across. When you have about three to four of the shapes, nail a bottom plank to hold them together. Looks good, doesn't it?
PAINTED WOODEN BRACELTES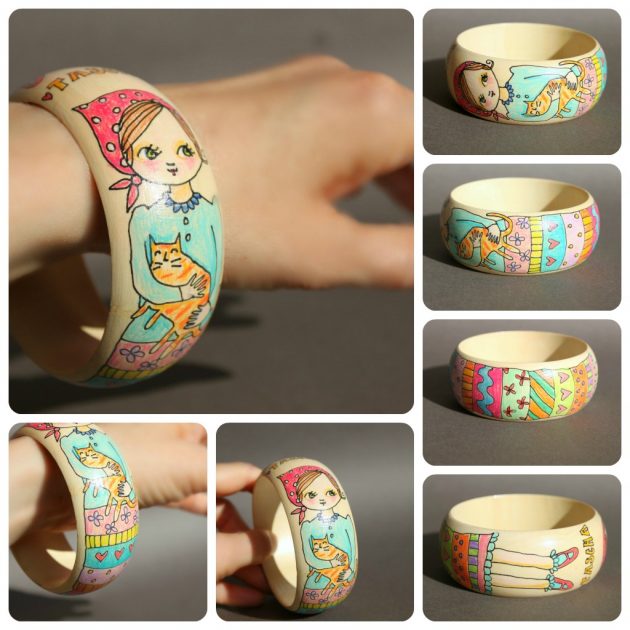 With some elastic string, colorful paint, and wood, you can give your favorite person a DIY wooden bracelet designed to please. Insert the elastic string into side holes in the wood and paint over it to get your desired design.
NAIL STRING ART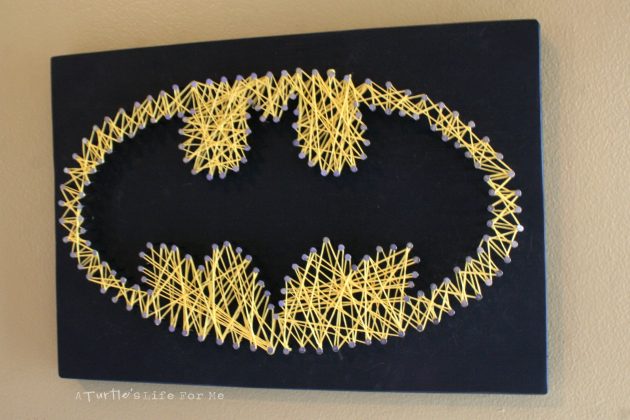 Just with some nails, string and wooden board, you can create this simple piece of art that will definitely give your home a certain edge.
Just by putting some nails on a board and strings across them to form peculiar shapes, you have a wonderful wall design. This is a very simple wooden project but also very classy.
WOODEN TOOTHBRUSH HOLDER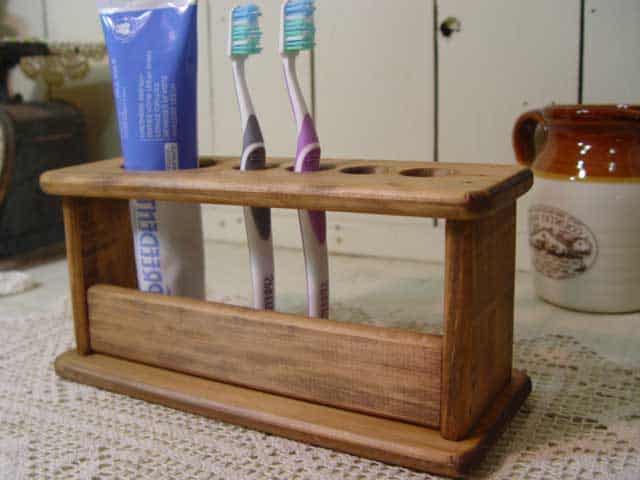 Wood is extremely durable and it can serve as the best of toothbrush holders. With a saw, hammer and some nails to put it all together, you can make a gorgeous toothbrush holder for your home and friends.
Toothbrush holders made of wood are extremely durable and if well dried, would not rot when water touches it.
SHELF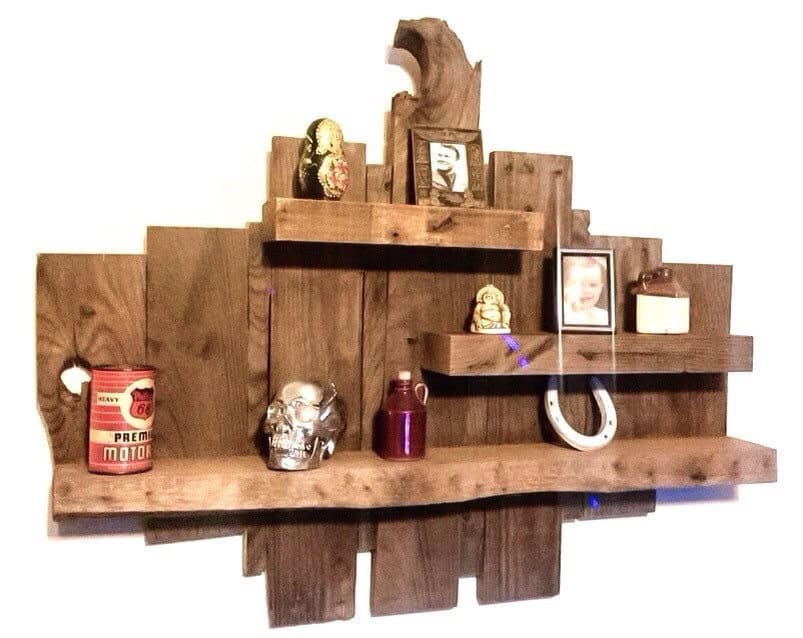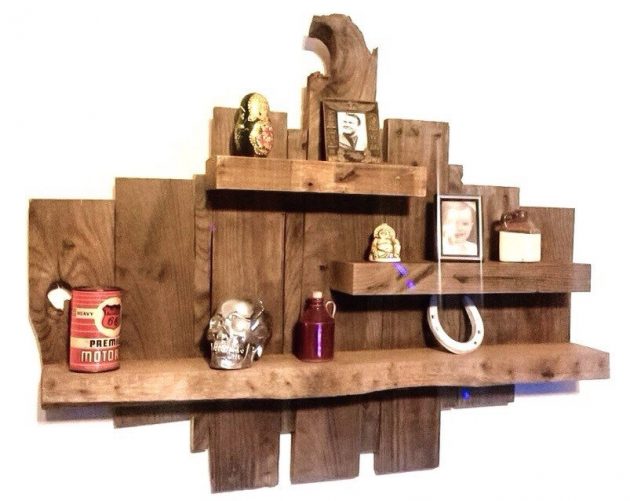 Several sorts of shelf can be made through DIY methods. Depending on the design you prefer, you can have round shaped shelfs, rectangular shaped shelfs, shelfs that stand on their own or shelfs that are nailed to the wall or back of a door.
Pick out your choice design and get your creative juices flowing, by making the best shelf for your homes.
WOODEN BACKYARD SWINGS
With some good rope and enough wood, you can create the perfect swing for a quiet night with Mother Nature, or for the kids to play with. Simply cut your wood to size, find really strong rope and a tether for the swing.
Make sure you make it strong enough to carry the weight of a person or two. Happy swinging.
BEDSIDE BOOKCASE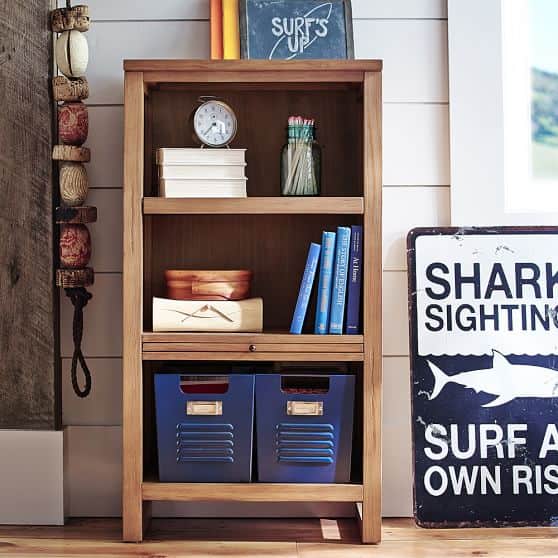 Are you a nerd who cannot just do with your books? Well, you can have them with you even in your room. Build a small bookcase just for your books by your beside using simple wooden designs.
You can paint it as you please to give your room a much homelier feel.
WOODEN PHONE AMPLIFIER
Looking for the coolest gift to give a music lover in your home? Why not make a wooden amplifier for their phone to listen to music with? The hollowness of the wood makes it a good sound amplifier.
Create a cell phone slot with a hole at the very end of it. The hole will lead straight to the speaker openings. You can make the speaker openings round like in regular speakers.
Nothing too fancy, rectangular, easy woodworking projects, but extremely cool.
WOODEN PHOTOFRAME
The perfect addition to any home, wooden photo frames, if well done, can be classy and trendy. They can be small or big, wide or narrow, designed or basic.
The picture frame is a simple DIY project and will be very fun to make especially since you can fit your pictures and those of your friends and family right into them.
WOODEN LABELS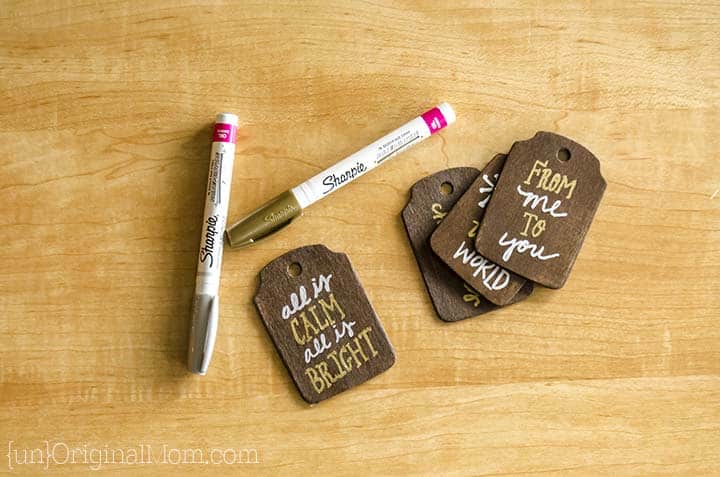 Are you a parent with a lot of kids and not nearly enough organization? Then you can engage them in making these super cool and easy to read wooden labels.
The labels can be written on small rectangular cuts and painted over. Then you can place then over their bookshelves or wardrobes to show where stuff ought to be.
They will enjoy making it with you as you engage them in making these simple wood projects. It also works for random labelling around the house for different containers and sections.
WOODEN PUZZLES AND TIC-TAC GAMES
Might be shocking to know but you can have the best games made from wood materials. You can construct board games like Ludo or Snakes and Ladders with wood, or even develop your own special board game and carve it out.
That will be a truly artistic work. With a little bit of inspiration, carving and DIY techniques, you can have yourself the best board games for relaxation and enjoyment.
WORKBENCH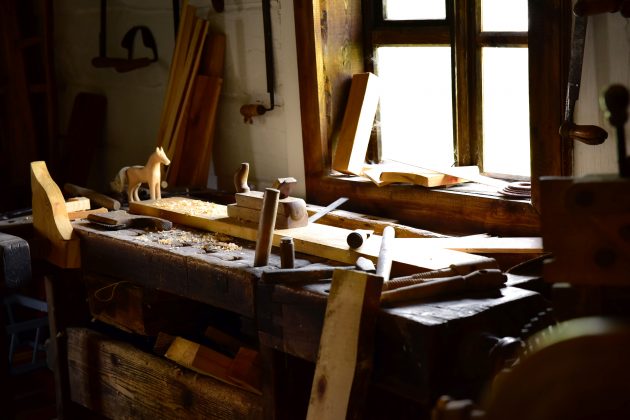 Are you someone who loves to work with your hands? Then you can build yourself a workbench to put to use during your other projects. This is a simple wood project and you just require a few planks and or pallets to build a work bench.
You should make it spacious so it will be the right thing you need for the rest of your building projects.
WOODEN PIGGYBANK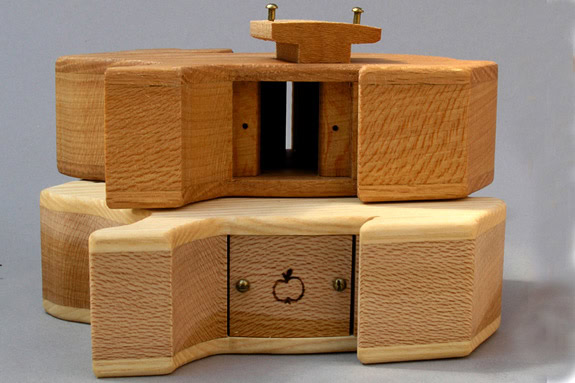 If you are talented with your hands and have a thing for wood art, this last DIY project is perfect for you. Finding a tree trunk that is the right size, you can make a moderate piggybank to save the pennies or as a gift for a little one.
If you even like, you can shape it to look like a pig and would that not that just be very fun to see?
We hope you liked our list of simple wooden projects.
About the Author Kevin Smith:
Hi! I'm Kevin, voice of Luxury Home Stuff, blog author, and passionate manufacturing engineer. This space is where I share D.I.Y tips, smart home appliances, stories of home-improvement and home-decor, and resources to help you explore an informed and compassionate relationship with luxury home stuffs.