Curtains made a big comeback in interior design a few years ago, and they've been popular ever since. But they're not necessarily the best choice for your home.
You might have animals or kids that make curtains impractical around the house, or you might just prefer a different look. If you're seeking alternatives to the traditional curtain window treatment, here are some ideas to consider.
1. Stained or Frosted Glass
When you hear stained glass, you probably think of Bible stories depicted in bright colors like the ones you see at church. But stained glass can come in any shade and pattern. You could even select a simple, white frosting that allows light in, but reduces the ability of passersby to see in.
2. Wooden Venetian Blinds
Wooden Venetian blinds make an excellent alternative to curtains. They're completely customizable to match the shape of the window and your décor. They also work well with nearly any style of home.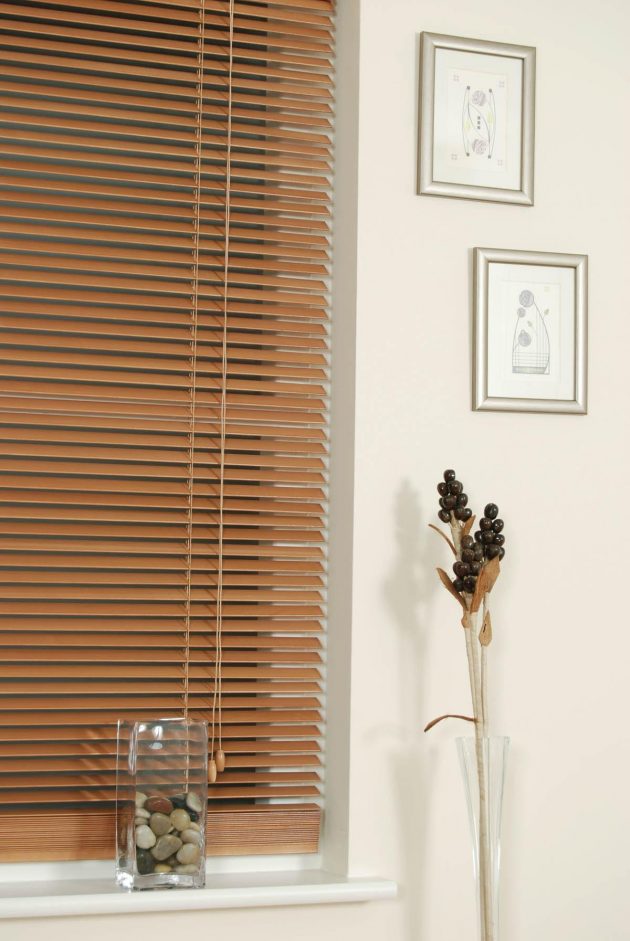 3. Patterned Shades
Shades have also grown in popularity over the past few years as well, especially now that they come in patterns. You may select from roller, honeycomb cellular, roman, solar screen, horizontal fabric, or bamboo woven shades in whatever pattern you prefer. Try not to make the pattern match the rug or pillows precisely, but complement them instead.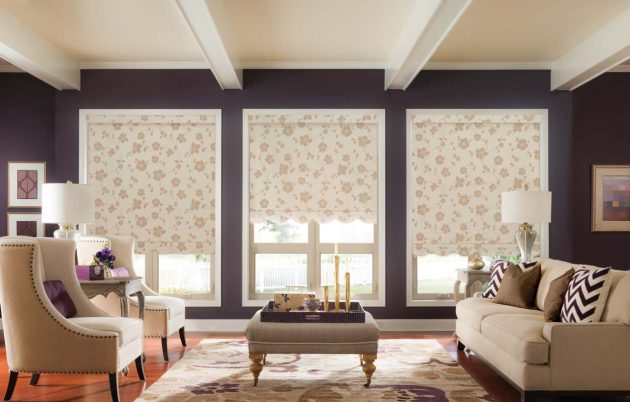 4. Traditional Venetian Blinds
Sometimes good old Venetian blinds work best for a particular space. They're not as easy to clean, but they block sunlight effectively and open and close easily. If you don't love the look of plain Venetian blinds, try using washi type to add color.
5. Indoor or Outdoor Awnings
Awnings provide excellent sun protection while adding a unique design to the windows. They can be installed either indoor or outdoor, depending on your personal preference. Imagine a kitchen window with a vintage awning in place of a traditional valance to shade your sink.
6. Laser-Cut Panels
A bold and popular take on the traditional curtain is laser-cut paneling over your windows. Light-filtering decorations are sawed into a wood panel to provide privacy, light control, and a unique home décor statement. If you tire of having them as your window treatment, you can place them on a blank wall as artwork.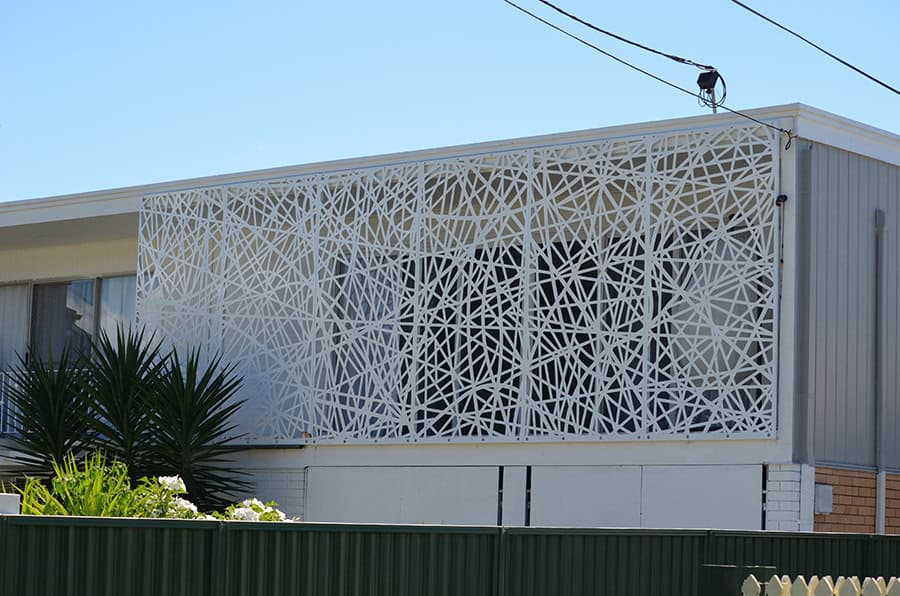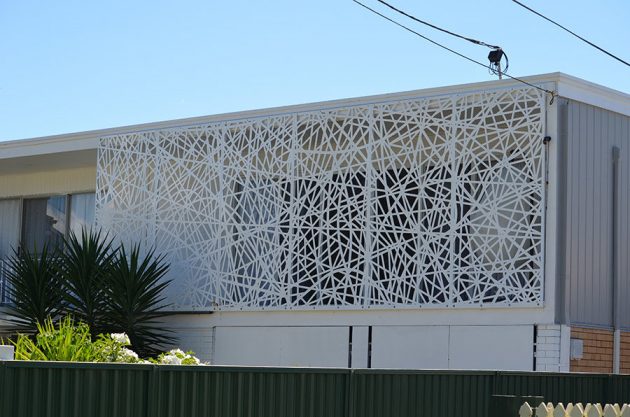 7. Decorative Screens
Similar to laser-cut panels is a lacy screen, which is a century-old window treatment. This is especially desirable in hot climates, where you need indoor sun protection without completely eliminating the natural light.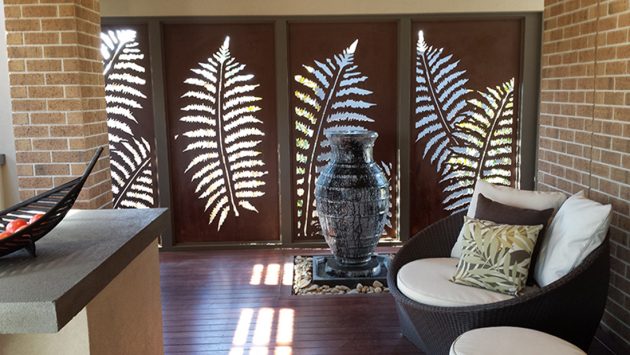 8. Indoor Shutters
Indoor shutters are more expensive to install, but they're beautiful and efficient. They'll create a country-chic charm for any interior design while ensuring sun coverage and sun-filtering options. Shutters also block noise, which makes them perfect for homes in busy neighborhoods.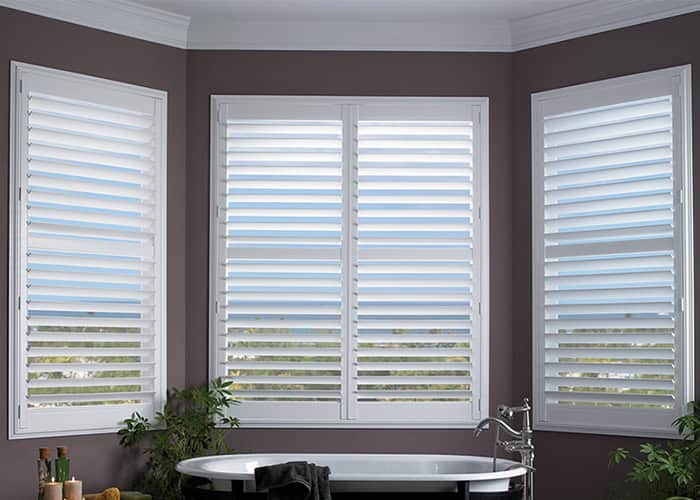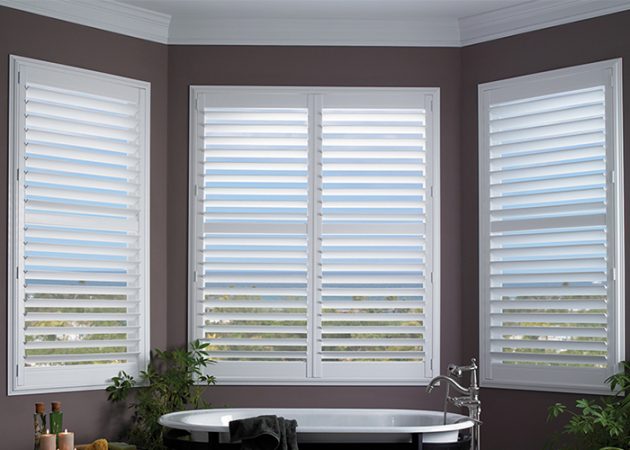 9. Beads on Strings
If you don't care about blocking the sun or maintaining a lot of privacy, you might try the beaded string look. For a modern spin on this largely retro look, try large, oddly shaped beads rather than the small, symmetrical ones that were popular for framing doorways in the past.
10. Metal Screens
Why not make an artistic statement with your window treatments? Metal craftsmen can cut designs into an aluminum sheet using water-jet cutting. The design allows sunlight to filter through and cast beautiful shadows along the floors and walls. The screen is typically mounted on the exterior of the window to provide sun shading, privacy, and storm or hurricane protection.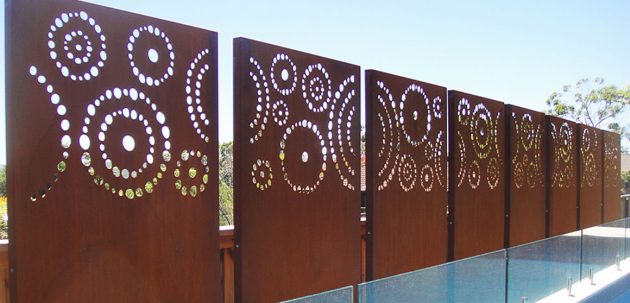 11. Adhesive Film
Adhesive films are applied directly to the windowpane and are typically used to reduce the sun's penetration into a home and increase efficiency. They're typically a tinted color, but you can use them as a decorative statement. Choose a film with a pattern or texture that complements your current home décor.
12. Shelving
Open shelving can create a popular display-style window covering that also does work on behalf of your home. The shelves can be built into the window frame or simply sit in front of it. Load them with your favorite home décor accessories, and make the ensemble a display case and window treatment in one.
13. Decorative Valance Box
Rather than hang up your typical cloth valance, place a box made from canvas in the top half of the window. You can fill the box with anything, from planters to candles to fake flowers. Because it covers the top half of the window, it cuts the amount of sunshine that penetrates the house when it's at its hottest, without blocking the natural light.
14. Vertical Garden
Vertical gardens both inside and outside the house are highly popular, and they're a perfect two-in-one decoration, particularly for smaller homes and apartments. A vertical garden can be displayed over your window, which allows light to filter into the room while adding a touch of life and color because it includes plants on display.