If you are considering the idea of redecorating the outdoor space in your home, keep reading. This guide will show you 11 great ways on how to do that. You may find yourself considering the idea of selling your home sooner or later.
If that's the plan, you may want to consider an Austin Real Estate Brokerage that will get the job done. When your house is being viewed by potential buyers, it can give them a glimpse on how they can decorate the outdoor space when they have the place for themselves.
Improving the outdoor space can upgrade the value of your home. With that said, let's talk more about how you can make it the best looking of the bunch.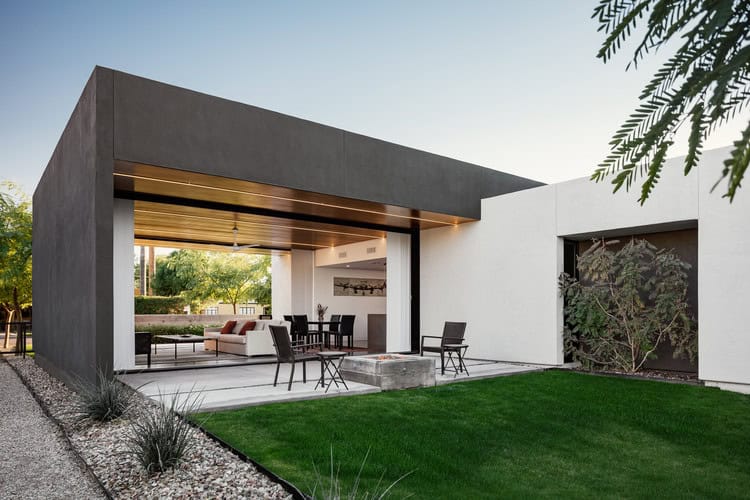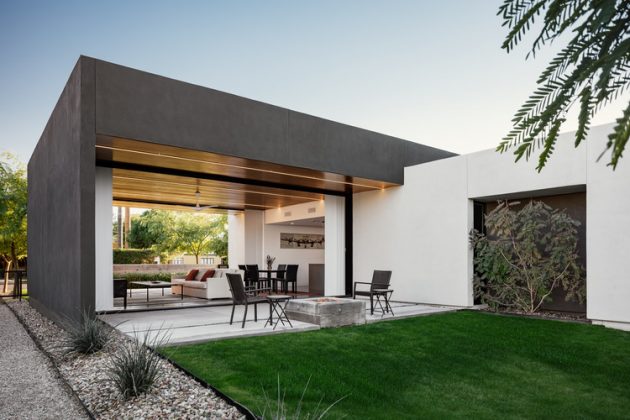 Upgrade your fencing
Fencing gives you privacy. But the materials you currently have might not be the best. Ditch the rusty chain link fence and look for something more sophisticated like a wooden privacy fence.
You can build one around your outdoor area without feeling the least bit closed off. The taller the fence, the more privacy you'll have.
Don't forget plants
Of course, plants will be great for your outdoor space. All that greenery will make it a nice place to relax and enjoy being around nature. You can also put together a garden with your favorite flowers.
You'd be insane not to include a garden in your outdoor space. Especially if you want to upgrade the value of your home and give the new homeowner a nice little perk. Your one hope would be that they have a bit of a green thumb.
Count on shrubs as well
It's always a good idea to include shrubbery as well. That's because it will give you extra privacy and low maintenance. On top of that, it's a great alternative to fences if you can find tall enough shrubs.
You'll want to trim them from time to time. But with proper maintenance, they get better with age.
Use decorative umbrellas
If you have a patio set up and have some furniture to go along with it, you'd be hard-pressed to find something quite like umbrellas to go along with it. This will give you excellent privacy while you have intimate get-togethers with friends or family.
Just place them in between your seating and you're good to go.
Don't underestimate trellises
They can be moved around and can serve as a great planting area. You can even grow vines to ensure more additional privacy. Yes, we've said this word so many times it always bears repeating.
Besides, you don't want the neighbors to be nosy, do you? Of course not.
Think about using a pergola
A pergola is like a great looking version of an awning. You get an excellent open-air atmosphere for your backyard. Meanwhile, you get plenty of shade with a side of privacy and comfort to match.
If you have these built in your home, this will bring its value to newer heights. We're not joking when we say that these have gained quite a bit in popularity. A good place to have one built outside is where your patio is built.
Once completed, you'll be able to enjoy the benefits of being outside while keeping yourself cool in the summer. After all, summers in Texas do get really hot.
Curtains for style
You're probably thinking curtains won't be a good idea considering that they can get wet outside. However, there are different types you can get that are made for the outdoors. With that in mind, you get a nice high end look that will make your outdoor area more stylish.
Even better, you can close them whenever you need to. Because it's nobody's business but your own as to what you can do inside your home during your spare time. You can find curtains that will hang on your porch (or if you followed the previous step, your pergola).
Why not give curtains a try? It just might give your outdoor space that additional look and feel. Who wouldn't want that in their home, even if they are giving a buyer a decorative idea if they are selling it.
Consider upgrading your furniture
If your patio or outdoor furniture look a little bland and boring, you can consider and upgrade. If you have the money to splurge on a new set, go for it. Or if you want to keep it in a certain budget, that's fine as well.
The good news is that you can be able to replace the old with the new all in the same day. Chairs, tables, even a rug will do. Keep in mind that this might depend on your setup such as whether you have an awning or a pergola.
Fire it up
Nothing can beat a BBQ grill that will be great for cookouts. You don't have to go all out, but you can make outdoor cooking a breeze. Depending on your budget, needs, and preferences, you can find a grill that will always get the job done when it comes to cooking delicious food.
Include small sculptures
The garden gnomes may be a nice touch. Or maybe stone swans. Whatever sculptures capture your fancy, be sure to include them in your outdoor space.
It might be a conversation piece that you can strike up with friends or even potential buyers (assuming you're selling).
Include a nice mini-bar
Sure, kicking back and relaxing on the patio is nice. But a mini-bar where you can share drinks with your friends is even better. Don't let it take up too much room.
It should be enough to where you can allow for a few people. It's a great little place to get together and talk about fun adventures over a margarita or a drink of your choice.
You can build one from scratch if you are feeling DIY. Or you can purchase one already made, but fitting for your space.