Plants have always enjoyed a special role in both outdoor and indoor home decoration, thanks to their unique beauty and unrivaled natural aesthetics. This has become even more prominent in modern times, with the need for being environmentally conscious now practically at its historical peak.
And of course, there's always that great feeling that comes from making your home look like a literal paradise with large trees and vegetation all around. And this, of course, is where tropical plants come in.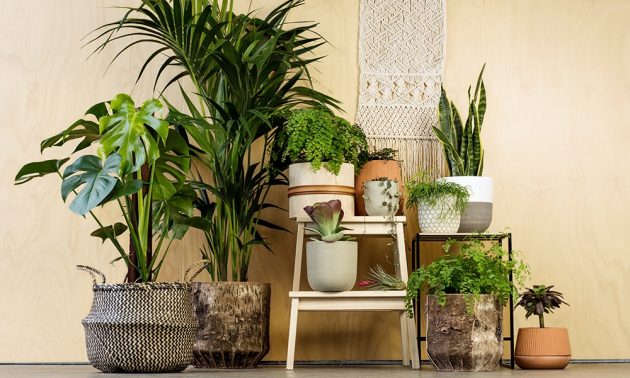 It is very feasible to have tropical trees and plants thrive in your home when cared for properly, as pointed out by Hicks Nurseries. Listed below are 10 of the best trees and plants most suited for your home decoration.
1. Bird of Paradise (Caesalpinia)
Unusual, gorgeous and tropical, the Bird of Paradise plant is notable for its height (almost 6 feet tall) and its spectacular flower shape which resembles a bird's beak and head plumage.
2. Rubber Trees (Ficus elastica)
Lightweight and small-sized, this amazing tree is capable of providing the finishing touch to any room in need of just that final, defining but a light piece.
3. Natal Mahogany (Trichila emetica)
Big and bushy dark green leaves are the defining characteristics of the natal mahogany. They are perfect for providing depth and substance to an otherwise empty environment.
4. Norfolk Island Pine (Araucaria Heterophylla)
Soft and delicate and extremely tropical, the Norfolk Island Pine is without a doubt one of our best choices when it comes to light modern tree designs.
5. Triangle Ficus (Ficus Triangularis)
Which triangle ficus belongs to the same genus as the rubber trees. Their leaves are beautiful and triangular (hence the name) and they're great for open spaces.
6. Parlour Palm (Chamaedora Elegans)
No serious collection of tropical trees will be complete without including the parlor palm, a quintessential tropical tree capable of growing very tall, even indoor, and cleansing negative energy.
7. Umbrella Tree (Schefflera Amata)
Known as the umbrella tree because of its downward-curved leaves, this plant is perfect for your interior decoration thanks to its unique beautiful and extreme ease of care and maintenance.
8. Yucca (Yucca Elephantipes)
Perfect thanks to its air filtration and height, the Yucca plant also boasts of brilliant spikes and strong leaves, that also happen to be very easy to take care of.
9. African Candelabra (Euphorbia Ammak)
Another one of our special favorites, the African candelabra is a tree-like plant that is capable of growing up to 20 feet tall. It also happens to feature strongly among highly recommended indoor plants by experts in the field.
10. Split Leaf (Monsters Deliciosa)
This plant is particularly notable thanks to the fact that it is very easy to grow, and can also sprout up to 9 feet tall. It is quite easy to maintain.
Conclusion
So there you have it, some of the very best tropical plants and trees most suitable for your indoor decoration. Chosen for their elegance, ease of care and planting, all the plants on our list have their aesthetics to offer, and what's more, you can choose to switch things up and combine any of them as you place. The only caveat is to make sure not to bloat things up.
Did you enjoy the list? Do you have any experience with any of the plants mentioned above? Let us know your thoughts in the comment section below.