Project: ZN House
Architects: +tongtong
Location: Toronto, Canada
Area: 3,000 sf
Photographs by: Lisa Petrole
ZN House by +tongtong
Not long ago, the Pool House by +tongtong made its way on our site and that is how we came across another awesome project by this Canadian studio. The ZN House is a renovation and extension project in one of Toronto's East-end neighborhoods. The dated Victorian home has been transformed into a modern living space filled with light but with a design that respects the surrounding buildings.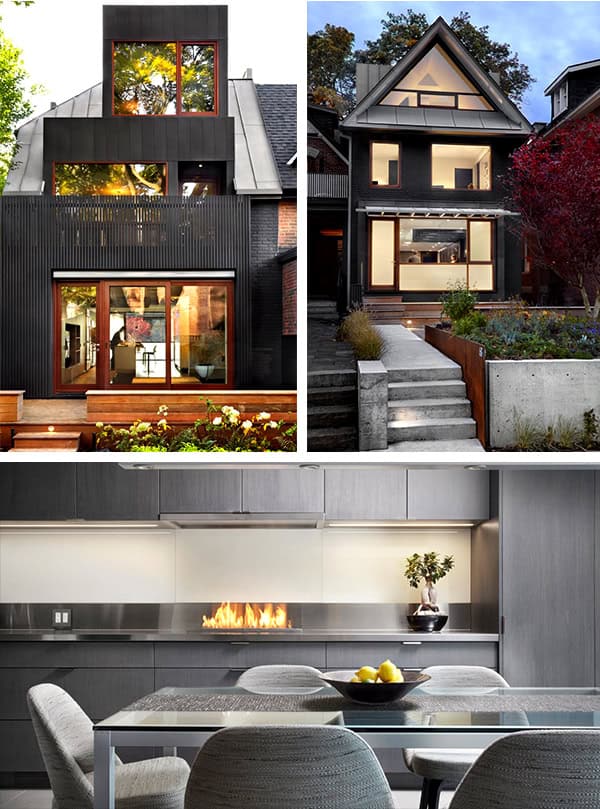 A renovation and addition to a traditional Victorian house in Toronto, the house was transformed into an open and bright modern home through a series of strategic moves and incisions.

The specifications were to build a modern family home that expands the area of livable space while remaining true to the vernacular of the neighborhood. This challenge was met with an emphasis on natural materials and light. Inspired by rural living and the original build date of the home, industrial materials accentuate re-imagined architectural qualities in an unmistakable contemporary space.

Grey and black zinc used throughout both the exterior and interior of the home is a material that blends traditional aspects with the new contemporary scheme. Inside, a vertical shaft brings light from large skylights down 3 floors illuminating the ground floor while animating a zinc wall and ceiling above the kitchen.