Project: Y House
Architects: Ofist
Location: Bodrum, Turkey
Photographs by: Ali Bekman
Y House by Ofist
The Y House in Bodrum, Turkey has received an unbelievable interior makeover by Ofist. The goal of their approach was to establish a connection between the residence, the local customs and the geographical context of the region.
Even though the interior has received a massive modernization, it was done so with natural materials such as wood, stone, and iron.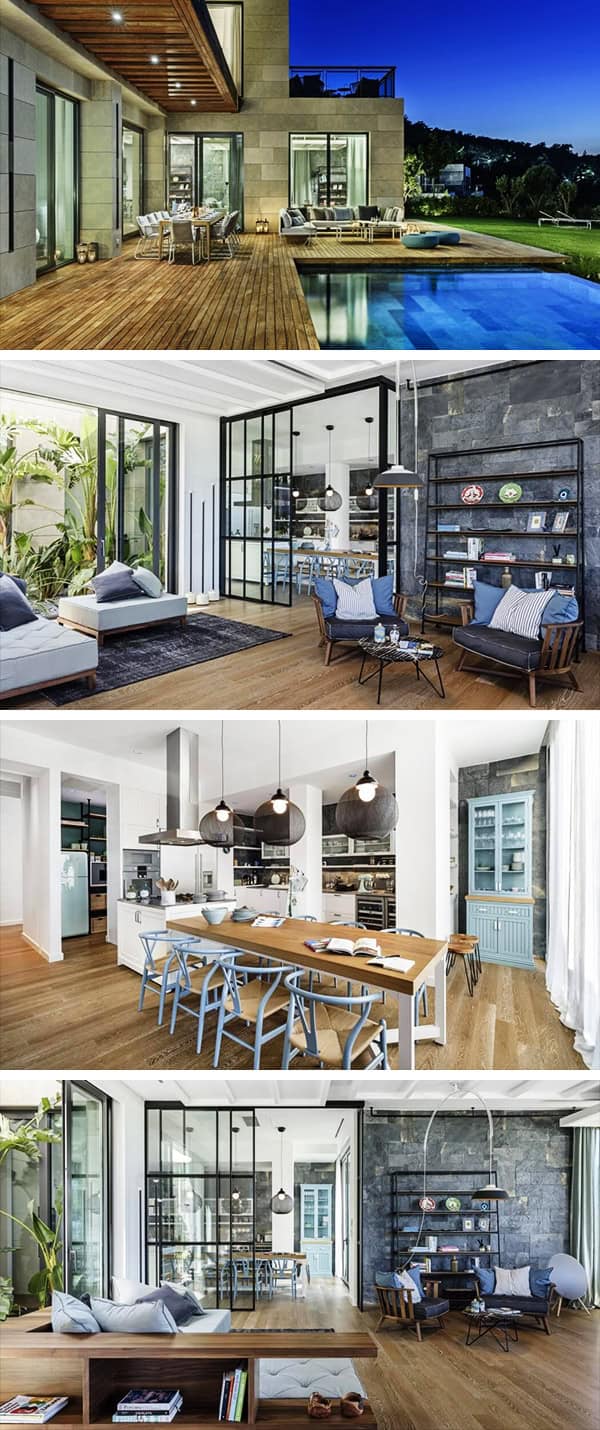 The whole process which encompasses the period from defining the problem (need), until the end of the physical life of the emerging product (environment/space), in which Ofist, realizing being an important element, believes that they are just one part of it.

Ofist tries to keep on its studies, without falling into the trap of alienation to its work due to the professionalism. Focuses on each and every project with its own conditions and accuracies, and does not apply 'the pre-practiced solution patterns' regardless of the characteristics of individual projects.

OFIST was founded in 2004 by the interior architects and designers Yasemin Arpac and Sabahattin Emir in the heart of the bohemian district of Tunel, Pera behind the historic land mark of Galata Tower in Istanbul. The partners are focusing on creating designs with the responsibility and awareness of being a part of a city which still embodies the profound traces of different cultures who inhabited this metropolis over many centuries still evident on its streets, squares, buildings and citizens.