Asphalt shingles, sheet metal, slate, solar tiles, you name it. Material type and quality are fundamental in securing a durable roof. But another step that shouldn't be missed out on is "installation". An error in material application, adhesive hardening duration, and spacing can spell roofing disaster in the long run.
This is why hiring roof installers is miles more advantageous than trying to DIY this demanding and detail-oriented task. Below are the benefits of choosing the best roofing contractors and why it comes highly recommended no matter the season.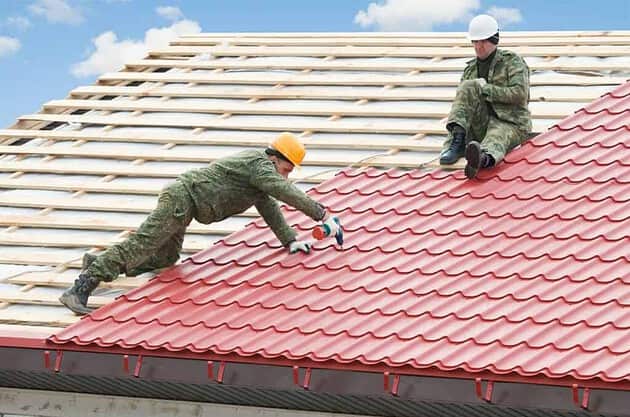 Benefits Of Hiring Roofing Contractors
1. Experience And Roofing Expertise
Roofing contractors are experts in their trade. Even the newest members of any roofing firm are knowledgeable of how roof installment can be done properly and efficiently. And they have the support of other experts (within the same firm) who can give them pieces of advice on how to better the said installation process.
That's what you can bank on. Instead of relying on DIY guidelines that aren't corroborated with expert overseeing. Not to mention that roofing is not as easy and straightforward as people believe. It is a professional undertaking and requires professional handiwork for ultimate results.
2. Complete Inspection
Not every kind of roofing material will work on every house. You may have read somewhere that house A and house B saw excellent results when they installed a specific type of roofing material for their home.
But this shouldn't sway you. The conditions of your home along with its physical structure (and structural integrity), weathering changes in your region, humidity and precipitation against dryer atmospheres, budget, and so much more all need attention.
And questions surrounding these factors can only be answered when a roofing contractor fully inspects the present status of your abode.
3. Warranty
When you work with roofing agencies, you can rest assured that you aren't signing a contract blindly. The terms and conditions will almost always state details regarding a warranty which they themselves can provide you.
Whether via insurance, a commitment to replace damaged objects and/or parts of your property in-kind or in currency, any damage that occurs within the scope of their contract or after (specified in weeks to months), or delays in completion, this is their commitment to you as their client. That they will not leave such issues unresolved.
4. Deadlines Met
It is rare for roofing firms to be highly overdue in terms of fulfilling their contracts with their clients. More often than not, such occasions are counted as rarities, with just as rare reasons to back them up (i.e. unexplained weather phenomena, emergencies (in-house or external), etc.
The very fact that roofing contractors form contracts with their clients is to document that they will uphold their end of the bargain. This implies that concerns about quality, project deadlines, maintenance, and more, can be easily addressed by them.
5. Continuous Maintenance
Contrary to what many homeowners think, having a building's roofing taken care of doesn't stop at "installation". It has to be professionally maintained as well. This is to ensure that the application of the roofing materials and the roofing materials themselves will not lead to early deterioration.
Maintenance is also a means towards safeguarding that future impairments, even ones that are minor, can be quickly rectified.