One of the most profitable and easiest ways to boost your curb appeal is purchasing a new front door to replace your old drafty unit. Replacing your front door directly impacts (in a good way) one of the most visible locations of your home as well as the architectural style of your property. But this is not the end of the story since, besides aesthetics, you are to get many more benefits when considering this home improvement project.
Curious about the details? We were as well, so we contacted Ecoline, Canadian window and door replacement experts, and asked them to share their latest insights. Keep reading to find out what we've got for you today!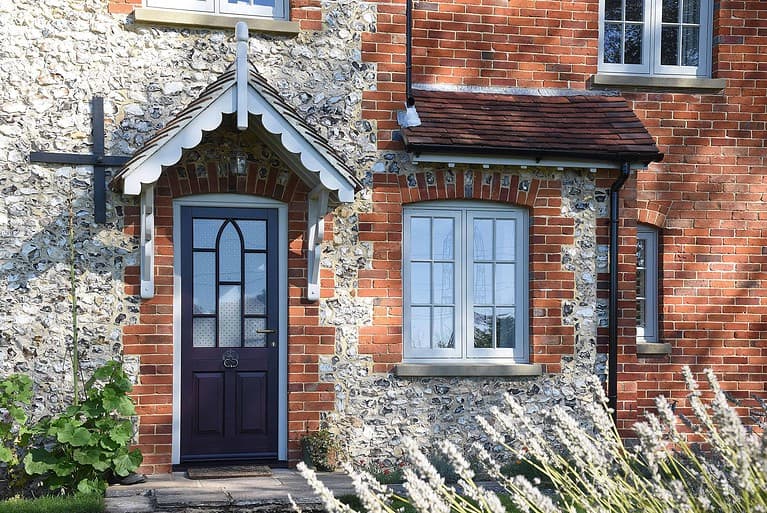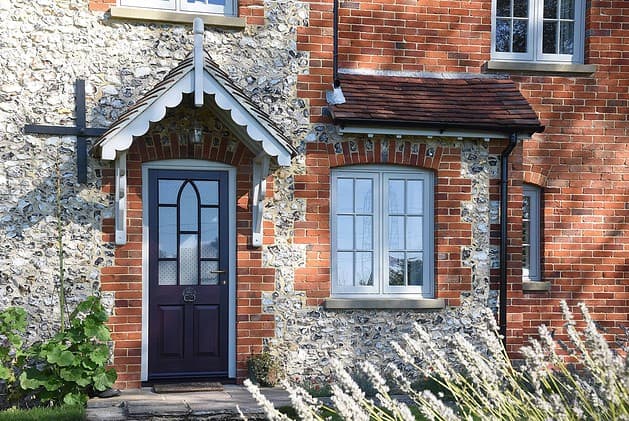 Improved Energy Efficiency
The top reason to replace front doors is to boost the thermal performance of your house. While the majority of homeowners strive for wooden doors to bring the classic touch, insulated steel or fibreglass doors are more energy-efficient but cost-effective.
Aged, uninsulated front doors or worn-out wooden units may not fit snugly within your doorframe, letting hot or cold air leak into your space. New energy-efficient front doors will provide an airtight fit, creating a significant difference when it comes to your heating and cooling costs. However, to choose the best front doors that correspond to your house's thermal performance, you would need to consider energy performance ratings. The best thing you can do to make sure you buy and install the units that will work best for your house (in terms of energy efficiency) is to check them using the National Fenestration Rating Council label.
Enhanced Security
While top energy efficiency is important, getting the units to enhance your home security is something you should not overlook. Modern manufacturing technologies make new front doors more durable than the old units you have now. Moreover, they would have better locking capabilities.
A quality steel or fibreglass front door should have key features, such as steel plates and deadbolts that make it a secure entry point. However, different exterior door styles might bring various features. So make sure you get both the look you want and the security your property requires.
Significant Return On Investment
One of the most important factors to consider when tackling home renovations is the ROI you get. And front door replacement does perfectly here, being one of the least expensive home improvement projects. It's also one that allows for a hefty ROI.
Replacement front doors not only add value to your property, improving the curb appeal but also boost energy efficiency, home security and overall aesthetics of the house. While the installation costs for a new exterior door might vary depending on the features, style, and materials you choose, you can expect a recoup of 75% of this cost when you are about to sell your home.
Infrequent Maintenance Requirements
The old wood door still requires frequent maintenance to make sure it looks good and is protected from harsh weather conditions.
This implies routine refinishing, repainting, or restaining.
In addition, moisture can seep into wood doors and lead to rot occurrence, warping and cracking due to extreme temperatures.
On the other hand, new fibreglass or steel doors are highly durable and require little to no maintenance. They are not supposed to rot or warp over time, so there is no need to worry about refurbishing or refinishing. Moreover, you can expect your new units to come with a woodgrain finish making your door wood-looking without the actual maintenance hassle.
Deal With Professionals to Replace Your Front Door
While replacing the front door using the DIY approach may sound fun, it is a highly complicated and meticulous job that requires skills and expertise. That is why you have to make sure you hire a PRO to do the installation job for you.
Go and check the online reviews of your chosen installers;
Ask your friends for references;
Ensure your doors company follows the CSA guidelines and your building code when performing the installation procedure.
This guarantees your new front door is well installed and will serve you for many years to come. Good luck!