A plunge pool is a small, shallow pool to plunge into, relax, cool down, or for kids to have fun. Given how most homeowners today don't have the luxury of a garden, plunge pools have become even more popular among younger homeowners. You'll see this not just in family homes but even in first-time homeowners who buy land rather than live in an apartment.
Fortunately, plunge pools allow anyone to enjoy the pleasures of having a swimming pool in their backyard, even if they only have a limited space. If a plunge pool is what you're looking for, you'll learn about the most important things to consider before getting a plunge pool in this blog post.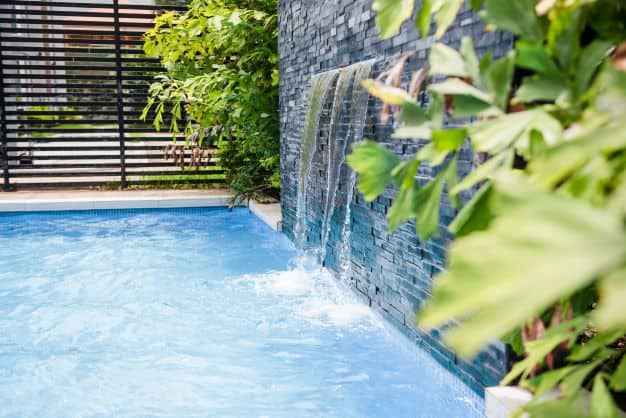 Extent Of Installation Work Needed
You can install plunge pools two ways: aboveground or in-ground. Like swimming pools, plunge pools are almost always easier, faster, and cheaper to install. Furthermore, an in-ground pool may be worth all the effort for its aesthetics.
Ultimately, the choice depends on you and your household. A good supplier should offer you options and help you complete the process of preparing your lot. Some installers can even complete all the necessary electrical work like in the case of an electrically heated plunge pool. Other installers even go as far as installing the surrounding decking as an added option.
Placement Of Your Plunge Pool
There are many places on your property where you can place your plunge pool. However, one excellent placement is where you have a lot of privacy. This is crucial, especially if you have neighbors. You might not enjoy relaxing in your plunge pool when you're worried about being seen by passersby.
The best thing you can also do is to consult with your plunge pool provider and installer. They'll visit your property to help you decide about the placement. Once you finalize the location, you can choose the type and size that fits your preferred plunge pool placement.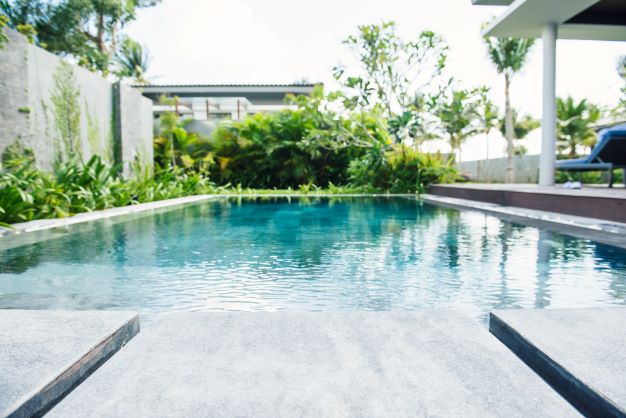 Shape
Plunge pools come in all sorts of forms and shapes. Your yard's dimensions usually influence your choice of shape and how close or far the plunge pool is from your main house.
Moreover, the choice of shape also depends on your garden's style. That way, your plunge pool fits the overall landscape and design. If not, your plunge pool may stick out awkwardly from the rest of your garden, and it won't contribute to your desire to make your garden look like a mini oasis or resort.
This is where it's important also to work with your architect or landscaper. You can achieve the best overall outcome when you let them partner with your plunge pool designer.
Design And Materials Used
Most plunge pools have a minimalist design. Most homeowners who request plunge pools want to maximize their yard space. So, it makes sense to keep the plunge pool design minimal to have ample space for a lounging area or a garden.
Regarding the material, plunge pool installers also now offer various available materials. Concrete is the most common choice as the base material, given it can last an average of 30 to 40 years. Other well-loved choices are resin and fiberglass for aboveground or in-ground pools.
Cost
Like any other home addition or improvement, considering the cost is also vital. It's one factor that significantly impacts the plunge pool you choose. Be very honest with your supplier about what you afford realistically. An experienced pool installer can offer you options within your price range, so you won't spend any more than you can afford.
Take note that cost doesn't only pertain to the building expenses. Before getting a plunge pool, ask your supplier about the maintenance costs. That way, you can factor these costs into your monthly expenses. One maintenance cost you'll have to fit into your budget is keeping your pool clean. Take note that pools might need more chlorine in warmer temperatures. Fortunately, since plunge pools are smaller, they're easier to clean.
Moreover, ask about what permits or taxes you must pay before you can build a plunge pool. Some states allow homeowners to write off a pool if they're going to use it for medicinal or rehabilitative purposes.
Final Thoughts
Plunge pools can be a great investment for your home. But like any other home improvement project, you'll want to be certain about your decision. Plunge pools may be smaller than full-sized swimming pools, but that doesn't necessarily mean the cost savings are huge too.
Once you've fully decided on having a plunge pool installed in your backyard, choose from a reliable installer and supplier. It makes a whole lot of difference in ensuring your plunge pool works well for your home.