Fireplaces come in all sizes, shapes and forms. You may be thinking of buying one, or you may be considering getting rid of the fireplace that was in the house you just bought… stop short! Don't take it out – fireplaces are a great thing to have. Your favorite spot in your home is likely to be there.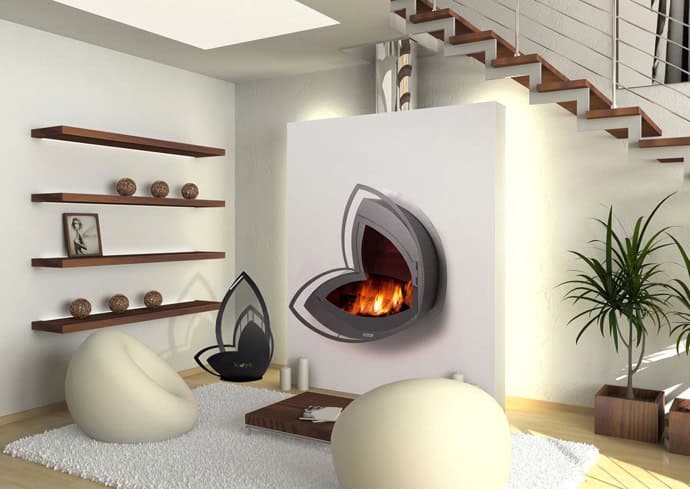 There is nothing like sitting on your couch across from your fireplace with your feet up, sipping a cup of tea. The smell of the fire and the steam of your tea go up your nose – warming your insides. Why would someone get rid of their wood burning fire place and replace with a gas one? There are a few factors to consider when you choose your fireplaces.
Smell
Paul Nurman is an RN who has a wood-burning fireplace. He complains that when he sits to close to the fire his mens scrub tops smell from smoke and have to be washed more frequently to remove the smell of smoke. He does suggest that if you sit far back enough and have a clean chimney, there will not be any smell that would affect you. If you shop around, you can find scented logs, which can create a wonderful aroma for your house. The gas fireplace allows you to get as close as you want, without worrying about your clothing, but the special wood burning smell is absent.
Price
A wood burning fire place has the expense of logs, though you can always chop down trees and have free wood for the logs to catch nicely onto the fire. The logs need to be dry which can take up to 6 months. Local stores like Lowes and Walmart sell treated logs for a few dollars, but your bill can add up quickly. In addition, a yearly chimney cleaning and inspection is needed to ensure the safety of your fireplace. A gas fireplace does not require all these maintenances, but don't freak out when your gas bill climbs up. Be sure to ask about energy saving fireplaces.
Safety
Be sure to have a well-made gate or fence around your wood fireplace to avoid sparks flying and fire spreading. If you have pets or children – be sure to keep a close eye on them while the fire lasts. There are logs that say how many hours they will burn. Be sure to pay close attention to that in order to avoid unwanted fires. Make sure with your gas fireplaces that you have the proper ventilation and know your clearance zone.
So when looking into your options, be sure to keeps these factors in mind. Once you have your fireplace up and running, there is nothing like the pleasure of snuggling up in front of the fireplace watching the wood burn, and spacing into dreamland.