There are indeed numbers of advantages when it comes to designing your home, particularly considering modern home designs. Check out these advantages below!
Modern home designs offer numbers of advantages especially these days. Actually, energy, space, and privacy are hard to come by nowadays. So, a modern home design would help you gain numbers of benefits related to such a plan.
In modern days, natural light and outdoor connections are almost revered. And with more and more homeowners that are embracing contemporary house style, there is definitely a need to invest in a modern home design leading to reaping many benefits. You will surely observe modern designs especially from homes for sale in Albuquerque.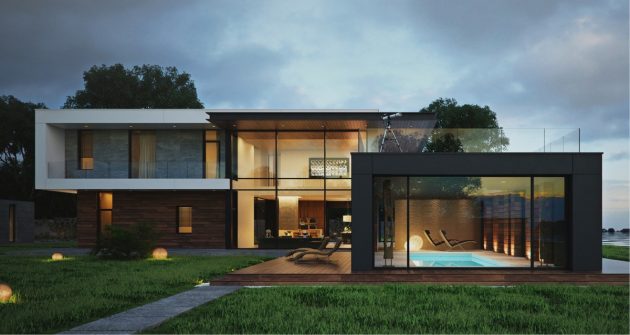 So, what are these advantages of modern home design?
Here are some of the advantages out of considering modern design for your homes:
Space is utilized efficiently.
The ceiling, hallway and corridor space are designed to minimize transitional areas at the same time to maximize airflow in a house. This kind of home design might seek a balance in between the overall home size and the usable space.
Living space must never be limited to indoor space however it should be extended to the outdoors as well as the surrounding environment. And it takes into account nature, neighborhood and the city zoning laws too. A good modern home design would make maximum use of the indoor and outdoor space.
It pays more attention to getting the maximum natural light levels.
Modern home design plans would include large window frames that are facing the south side of the house and smaller windows on the different sides of the room. With this, it would bring in the maximum amount of the natural light. This also helps in cutting down the energy costs during summer months rendering the homeowners to turn on fewer lights only.
Modern home designs maintain a balance between the structural efficiency, aesthetic value, and design of the house.
Houses with modern designs would come with large exterior massing elements, sharp, clean lines, sloped or flat rooflines and also a combination of natural wood, stone, stone elements, and glass. It also integrates aesthetically appealing aspects to the overall home design. This kind of plan would minimize the unnecessary structural add-ons. And since you would be living in your home for more and more years to come, you should consider eye-pleasing experience.
There is plenty of room for customization.
Modern designs don't actually rely on similar or symmetry design conventions. Instead, it leaves plenty of room for customization or expansion in the future. Homeowners might even consider to downgrade in size and might include more outdoor features. You really don't need to overburden yourself with features which you don't need once implementing a modern design at home. You can just customize the plan up until you come across that perfect fit.
It places great importance on environmental friendliness and energy efficiency.
Whenever possible, recycled energy is used with modern home designs. A modern plan would emphasize reducing the waste as much as possible. You might save on air conditioning, energy, insulation, and a host of other elements too.
A modern home offers the best features and some include energy efficient lighting, using recycled and sustainable building materials and water-saving plumbing fixtures. These aspects are being combined with efficient airflow and natural lighting. And these features aid in saving both your hard-earned money and the earth too.
It offers more flexibility and also a chance of showing your personality.
Indeed, the real charm of modern homes lies on its details like art, furniture and your personal touches in the house. These are the things that would help in reflecting your unique personality at the end. So, you really need to invest in a modern home plan for your dream house.
The popularity of modern home designs has reached its peak these days. And that could be due to the numbers of advantages that it offers. On the other hand, you should still look for the features that you need before you decide on the home design of your choice!
Leave your thoughts in the comment section below! Share the article too!