Are you tired of how your house is looking right now and are thinking of renovating it? Then it's probably time to do a makeover for your home. It'll be a fun activity to do over several weekends, or, if you're not the handy type, then simply hiring someone works too!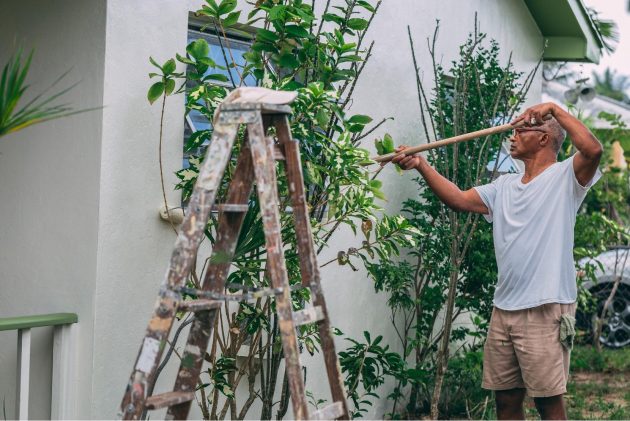 When you start planning, the very first thing you should consider is your overall budget. Remodeling a home can be expensive, depending on the changes you want to make.
That said, the very first thing you should secure when it comes to renovations is funding. It's critical to the success of your renovation project, and without it, there will be no renovation in the first place.
Luckily for you, there are many financing options for renovation projects. These options can help you cover the expenses of revamping some areas in your house.
Use Your Extra Funds
It's stating the obvious basics, but if you have any extra money on your hands like your tax refunds, dividend payments, and other extra money you got recently, then we suggest you invest those funds in your renovations. This way, you won't have to worry about loan approvals, finding a suitable lender, loan repayments, and all of the paperwork you have to go through when processing a loan.
Of course, since a renovation is a considerable undertaking, it's going to eat most of your extra money. But if you don't want to spend it on anything else, you can use it to fund your renovation project instead of taking out a loan.
Home Equity Loan
Some people think that since it's a renovation for your home, you should get a home equity loan instead. The reasoning might sound silly, but it's actually a good idea. If you have already paid a significant portion of your home loan and have some money to spare, you can take out a home equity loan to finance your home renovation. This type of loan takes advantage of the investment you have already made in your home and uses the home itself as collateral for the loan.
The best thing about home equity loans is that it has a typically lower interest rate than your regular line of credit or personal loans. Not only that, but there are also lenders out there that offer loan products backed by home equity. However, it is not without risks. Low credit scores mean high-interest rates, which is one thing you should remember.
Also, since you're borrowing against your home, you risk ownership once you cannot pay for the loan. And since you're not able to pay for the loan, we can assume you're having difficulty with managing finances.
Construction Loan
If you're planning to undergo a complete remodel of the house, construction is the most suitable loan option for you. Why? When it comes to construction loans, the amount they will give you will depend on your house's value after the remodel by reviewing the remodel plans. You can borrow from this value that the lender assessed and take out a construction loan.
However, you can't get the whole cost upfront; a percentage of the entire value will be given to you periodically to help you fund your renovation project. This is called progress payment and is linked to the contract you made with your builder.
Personal Loan
If you want a loan that is easier to get approved, then personal loans might help you. Personal loans have a typically easier online application, and you can get the money as fast as a few days. However, the ease of approval depends wholly on your relationship with your lender.
Not only that but since a personal loan is not secured, it attracts a higher interest rate. Also, personal loans have a slightly lower borrowing limit than the loan products mentioned above. However, this makes personal loans your go-to loans if your renovation project doesn't cost as much.
Line of Credit
If you like the idea of progress payments but don't want to get construction loans for various reasons, a line of credit may be the answer you're looking for. Line of credit is an ideal way of financing your long-term renovation projects. This is because it gives you access to a revolving credit line to get money from whenever you need it. And as such, you only have to pay the interest of the amount you borrowed, and then you can borrow again without reapplying.
Something to Remember
These loan products have varying terms and conditions depending on the lender. However, their underlying principle remains, and the changes that can happen from lender to lender are usually just numbers like the interest rate, repayment terms, etc. Also, the economy is slowly picking itself up again after the pandemic, and you might have an easier time finding financing for your home renovation.