We are all suckers for the best things that life can offer, and when it comes to luxurious hotels, even the big-budget rates won't stop us! Sadly, the stay and fun are just never enough. We always wish we could stay a bit longer. Thanks to the lavish and complex designs of the lounge, pool, and exteriors of the hotel.
It could also be the smell of luxury apparent when you walk into the establishment and through its corridors, excluding the tight security and safety, which contributes to the obnoxious bill.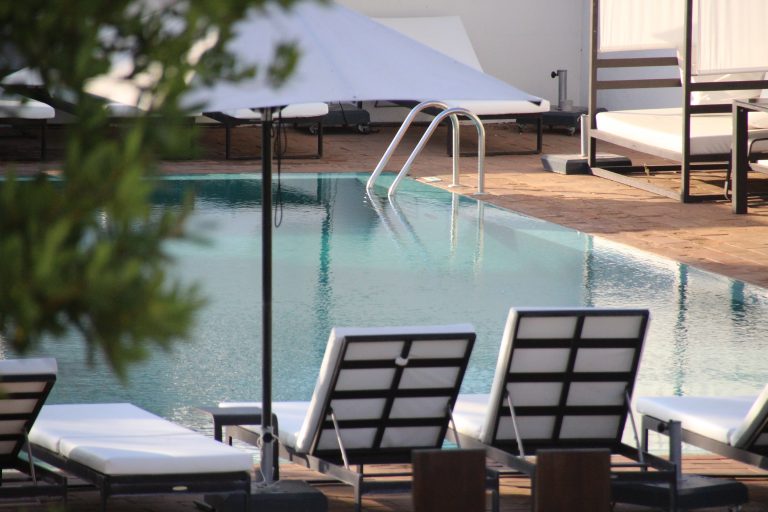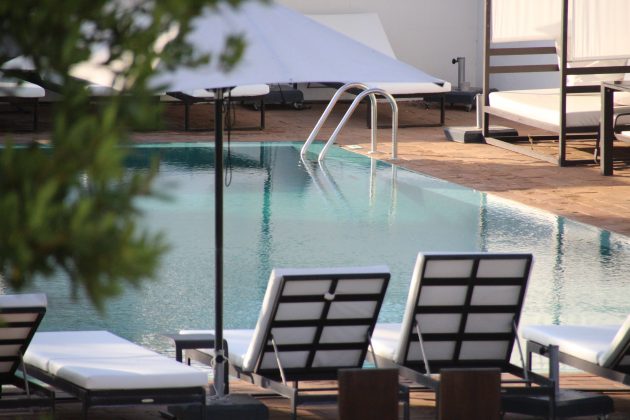 The hotel's breathtaking swimming pool is the go-to spot for all your relaxation, socialisation, and Instagram-worthy photo needs. The latter helps you hold on to the best memories as you plan to rewrite new ones. That said, the pool is the heart of any luxurious hotel.
So, did you know you can design or remodel your home pool so your yard takes you to a five-star hotel whenever you take a dip or hang around it? We have some top tips for upgrading and modifying your home pool. Keep reading!
Highlight the dramatic view to get that Marina Bay Sands Hotel pool vibe
The Marina Bay Sands. If you haven't seen it, you may have heard about it. The dream destination for most flaunts show-stopping perfection, earning the tag as the costliest hotel built. Taking centre stage is its striking infinity pool on the rooftop.
Still, you don't require a rooftop to achieve this beautiful ambience. A dramatic view works in its place. If you wish for the same vibes from your backyard, a zero-edge or infinity pool design is worth considering.
Your pool can produce an immersive and spectacular experience as it complements a vast horizon of a grand sea vista or mountain view. The water overflows into a collection trough, creating the notion that water continues to the sky.
Swim, play games, and feel like royalty the way Caesar Palace in Las Vegas does it
Casino fanatic or not, the fancy Caesar Palace in Las Vegas, Nevada, is an ideal destination. The hotel's intricate Greco-Romanesque visible from its towers, lush villas, elite suites, sumptuous furnishings, and several outdoor swimming pools are guaranteed to sweep you off your feet.
The advantage of recreating the same scene is it works on any pool area size with various options like plunge pools Sydney. Plunge pools are ideal for relaxation and lounging any day and time. Alternatives are the fibreglass and inground concrete pools, perfect candidates for a similar theme.
Adding concrete tables like blackjack and beer pong is an option to set in the Caesar Palace mood. If you seek the Romanesque architecture flair, you can incorporate Greek and Roman gods statues to measure up to the Garden of the Gods Pool Oasis in Caesar Palace.
Create a jungle-like haven that mimics the Hanging Gardens of Bali in Indonesia
While lush interiors and magnificent appeal fit perfectly into the definition of luxury, it isn't necessarily true. You can trust mother nature for your relaxation needs, which is the ultimate reason to take your trip to the Hanging Gardens of Bali, Indonesia.
Buried in the heart of the Ubud jungle is the treehouse-inspired opulent resort that boasts divine retreat, relaxation, and indulgence. The exquisite element of the resort is the suspended rooftop infinity pool which may give you heebie-jeebies.
But living in the mountains or elevated space isn't necessary to bring the same atmosphere to your home. There are several ways to create a jungle-like paradise, including adding greenery like plants and flowers. A glass window pool design is ideal as the focal point of your tropical haven. A concrete pool is more flexible if you wish for more customised features. A pool landscaping professional can help meet your wanted effects.
You can also do it singlehandedly, adding succulents, vines, ornamental grasses, evergreen hedges, fragrant plants, and wildflowers. Think of a rock garden surrounding your pool to inspire an oasis illusion. It is ideal for pools with water features like water fountains and stepping stones.
Your dream pool is just an inspiration away
The emerging home design trends decrease the need to make costly trips for an authentic retreat. You can reproduce the ambience you wish for by designing your pool similarly. Everything is possible, from a tropical sanctuary to a lush pool.