The most wonderful time of the year is once again right around the corner. While the holidays never seem to get old, your decor may feel dated or overdone. Thankfully, there are some easy ways to spruce up your decorations and make this holiday season feel brand new. The classics are great, but here are some ideas for when you want a more unique look for your home.
Try New Colors
If you celebrate Christmas, you've probably seen enough green and red decorations to last a lifetime, so don't be scared of switching it up. If you're hesitant to go the beaten track, try something simple like switching to lime green instead of the traditional forest green. If you're ready for a real change, you can make any color combination work for the holidays. If you love pink and gold, go for it. Magenta and blue?  Even better.  With the internet at your fingertips, it's possible to find Christmas decorations in almost any color. Search Pinterest for "Christmas color palettes" and let your imagination run wild.
Find Fun Ornaments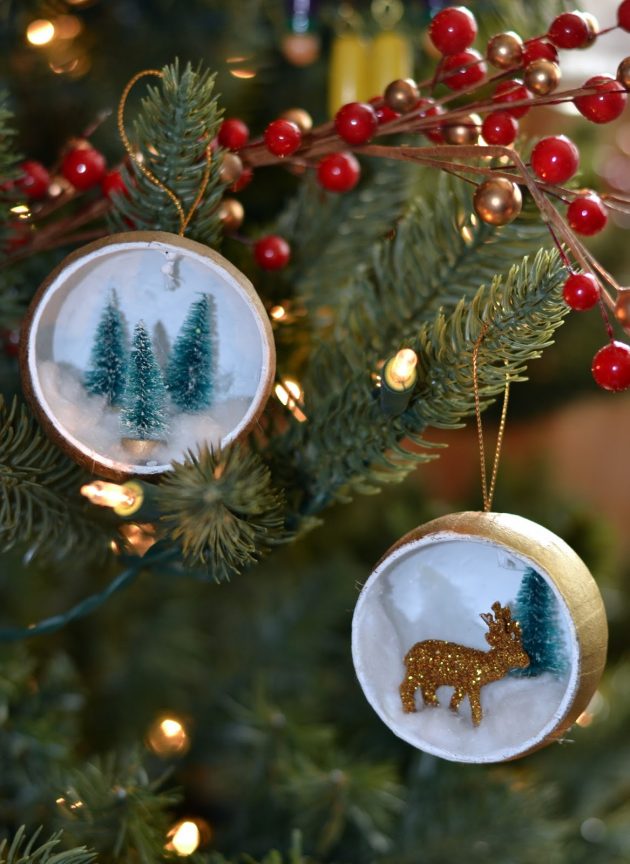 Simple baubles are beautiful, but you can also decorate your tree with unique ornaments that will really fit your personality. They can go along with your color scheme, or you can throw it to the wind and just go crazy. Start by deciding on a theme for the tree, such as animals. With a quick search you can find anything from a hummingbird ornament to a dolphin. Or let your kids decide on a theme — the beach, Dr. Seuss, a sports team. There's no wrong way to decorate to your tree and make it distinctively yours.
Get Hands-On
There's no better way to get one-of-a-kind items than to make them yourself. After all, no one can replicate your magic touch. If you're able to sew, pull out the needle and thread and get to work on some interesting stockings, wall hangings, ornaments and more. Like to paint? Create custom ornaments, wrapping paper or even draw some winter scenes on your mirrors. Don't stress if you're not crafty, there are plenty of DIY ideas that don't involve a particular skill. For example, you can create a piece of art with all the holiday cards you receive, arrange a beautiful wreath or centerpiece, or even make an advent calendar. Look through some ideas and choose a few that inspire you. Follow the instructions, or do them your own way. Either way you'll be left with some gorgeous and unique decor.
Decorating for the holidays doesn't have to follow tradition or be boring. Put your creativity to the test and vow to make your holiday decorations special this year. Whether you switch up the colors, make your own stockings or add a couple quirky ornaments to your tree, don't be afraid to let your personality shine through your Christmas adornments.