For most of us, when we hear the word fence, a classic white-picket-fence usually comes to mind. We imagine a fresh coat of smooth paint covering a wooden structure that protects our domestic boundaries. But, oh, the times have changed. Today, a fence structure, when using the term to define our home property lines, means so much more.
Professional craftsmen have a myriad of modern building materials available to satisfy the most demanding homeowners. What consumers want today is a style that suits their sensibilities; from aluminum, chain link, steel, vinyl, and yes, good old solid wood, just for starters. Those are all good choices, but consider Trex for your next fencing or decking project. Because consumers today demand choice, modern fence builders must keep up-to-date on the latest fence building materials to satisfy this demanding crowd, and Trex fills the bill.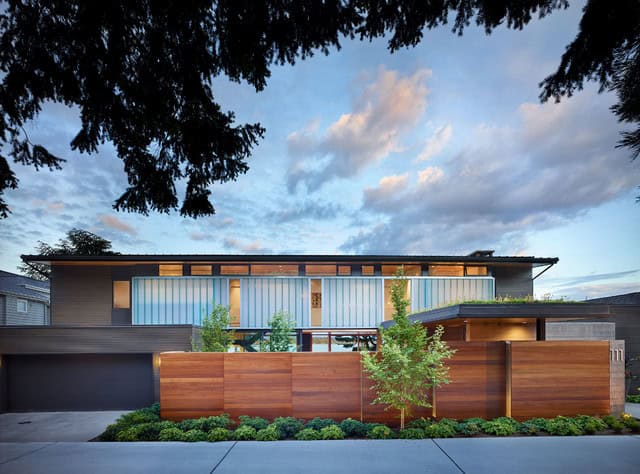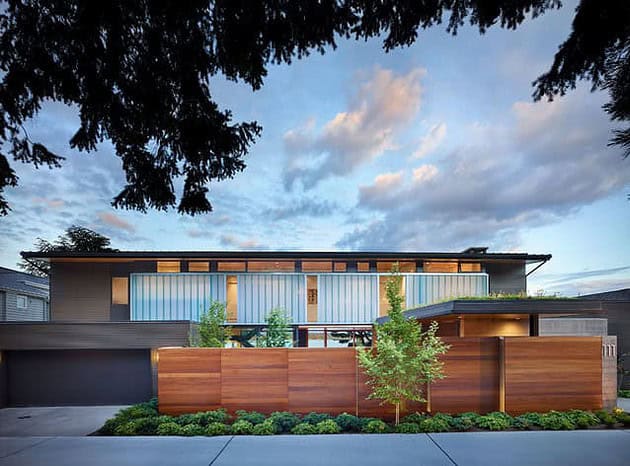 Enjoying The Outside of Your Home
We are now spending more of our time on the outside of the home, where the air is fresh and the conversations more interesting. A subject that will often make its way into the conversation is talk about our homes, property values, and our fence-border that encompasses it all. Big fence-related topics that are often top-of-mind are:
Aluminum Fence
Vinyl Fence
Chainlink Fence
Wood Fence
Trex Fence
You Have Questions and Trex Has Answers
As in most things of this nature, personal preference takes precedence. Before reaching a final decision, however, other variables will need to be discussed. For instance, the maintenance, installation cost, and of course, the long-term life of the structure. It's at this point that we often reach for our mobile device and start checking out fence-related websites where we can find solid answers to our concerns. One such site, Your Next Fence, is a helpful site to answer your fencing needs. On the site, you can find cost-savings information on why their Trex fencing is better than wood. For starters, Trex is a wood-alternative composite decking and fencing product. It creates a low-maintenance, high-performance fence for your home.
A fence sets expectations. It's like a showcase for your home. It quietly announces to visitors they have arrived at someplace special; because to you, your personal residence is special. The way you design, decorate, display, and assemble those little niceties about your place says a lot about who you are. It's a fact, we spend the majority of our lives at our homes. We want the best for our homes, and we absolutely want the best when it comes down to the fence that we choose to have built.
Keeping Your Home and Belongings Safe
We build fences because we want to feel safe and secure. You want to feel safe and secure within it. Installing a well-built fence will also provide many homeowner benefits like lowering your homeowner insurance rates, increasing your home's resale value, provide a buffer layer when you're seriously entertaining, keeping the undesirables away, keeping your children safe — on the inside of its enclosure. When we want to keep the outside out, a fence is a must have.
When the weather turns warm and our bodies crave sunlight, don't forget to factor this into your decision making. Depending on where you live and your budget, you may need to change your initial selection materials. As you are deciding on fencing materials, check into Trex and how it can save you so much time in maintenance.
While the initial reason for wanting a fence may have been concerns having to do with privacy, it turns out a custom-built fence offers many other attractive options. It's the perfect compliment for stylish awnings. An attractive fence design will improve your curb appeal. Some of us are natural traditionalists, for whom a 1950's classic-style white-picket-fence would make them feel right at home. Others are a bit removed from those times and would prefer something ultra-modern.
Fence Options
Fence or wall? Front or backyard? Wood, chain, vinyl or Trex? Functional or ultra-modern? Mixing styles? Ultimately, the choice is yours. It comes down to knowing what you want, and this means conducting the required research beforehand. Start by talking to your neighbors, co-workers, including those in your inner circle. Get ideas from those you trust the most and then get going on that amazing fence.