Home to the well-known racing event and beautiful beaches, Daytona Beach certainly offers a broad range of fun and activities for people of all ages. So, it comes as no surprise that the real estate market in Daytona Beach has thrived in the past decade as more and more people move for good to the mid-size city to enjoy the sceneries it has to offer. However, with housing availability at a historic low, the available properties are selling quickly, and they're selling for top dollar, with the median home value at $188,224 in 2021.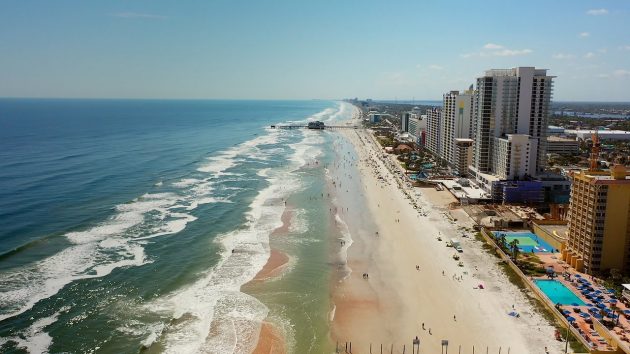 Photo from Time Out
With so much turmoil in the Daytona Beach housing market, instead of going all out on a new property hunt, perhaps it's worth considering making changes to your current home and waiting for better real estate times. In this brief article, we'll go through the top three home improvement ideas for your Daytona Beach home that will prove their worth over time and might add significant value to your property if you ever decide to sell.
Replace Your Old Inefficient Windows
One of the best home improvement projects you can tackle is to replace or repair your old windows. Because in Daytona Beach, the summers are long, oppressive, and hot; and winters are short but cool and windy, you need to ensure that your home has highly efficient windows that will reduce heat gain during the summer months and save you up to 20% on your energy bills. The same goes for the winter periods when you're trying to keep the whole house cozy and warm for longer intervals, so having old-fashioned, outdated window solutions might effectively obstruct your best efforts.
To address this issue, we suggest you consider switching from your old to new casement windows, which are the second most energy-efficient type of windows behind fixed-pane windows but come at a way more affordable price. In addition, when closed, they have an airtight seal that prevents unwanted airflow into and out of the house, which is essential for properties at Daytona Beach. If this sounds like a project you're interested in exploring, make sure to get in touch with some of the best casement windows Daytona Beach professionals and book a free in-home consultation.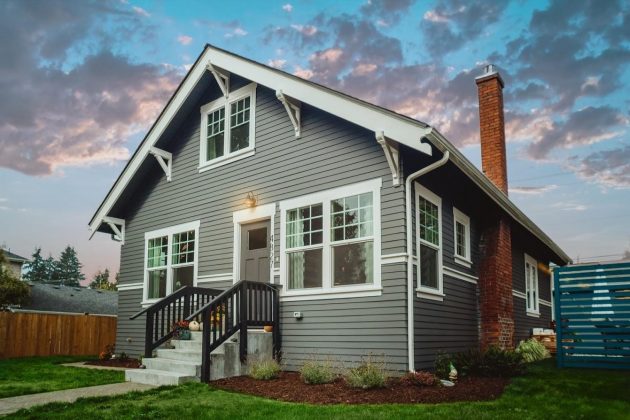 Photo from Shutterstock
Adding A Fresh Coat Of Paint
Going for a fresh coat of exterior paint is a home improvement idea that never goes out of style. For instance, wood and brick paint offers a timelessly classic look, but keep in mind that exterior painting demands occasional reapplication like any other paint job. On the other hand, exterior paints don't have to be monotonous, as you can opt for a two-toned color scheme to emphasize various parts of your house. Or, start small, as you don't have to repaint the entire exterior of your home at once.
Also, take a look at your deck and other outdoor space. These spaces do require more regular paint reapplication because, besides the weather, they're fully exposed to different elements and scratching, so maybe they're also likely due to a fresh coat.
Garage Conversion
If your garage has become a dumping spot for unwanted house clutter, it's best to rethink the area and give it a bigger purpose. Because, with garages, you have a couple of options available: you can either clear it out and begin using it as a garage where you'll keep your cars, or you can transform it and add some space and worth to your residence.
If you are willing to convert it, you can earn an extra room tailored to your family's requirements and boost your home's value by over 10%. For instance, you can convert it into an additional bedroom, entertainment ground for your children, an extra bathroom, etc.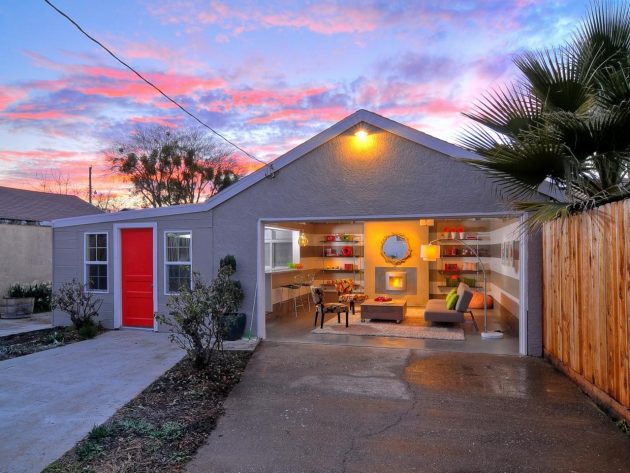 Photo from Real Homes
As with any other transformation project, first, you'll have to consider the impact the converted place will have on your life as well as on the life of future buyers. For instance, does your home have extra parking spaces? Is your backyard large enough for a custom shed if you ever need more storage space?
Also, check with Daytona Beach's Permits and Licensing Department if you require further planning permission to convert your old garage.
Final Thoughts
Home improvement ideas and projects can prove to be difficult to prioritize and budget for, which is why it's important to select the ones that come with the most benefits. And considering the expensive Daytona Beach's real estate market, if you ever plan to sell your house down the road, keep your mind focused on home improvement projects that will boost your property's value instead of decreasing it.