Riser recliner chairs are becoming increasingly popular for those who have trouble getting in and out of conventional chairs. Likewise people may simply want a functional chair in their living room that can aid both their comfort and health. This type of adjustable chair can be a brilliant addition to your interior design for many different reasons that are of high value, and have a range of features that can help you realise just how good a rise and recline chair could be.
An electric riser recliner chair is often purchased for a number of different reasons, whether it be comfort or health or simply for the design. Due to this, a riser recliner chair could end up being your favourite piece of furniture in your living room and you don't even know it yet! Many people are already taking advantage of its many features and soon you could be one of them.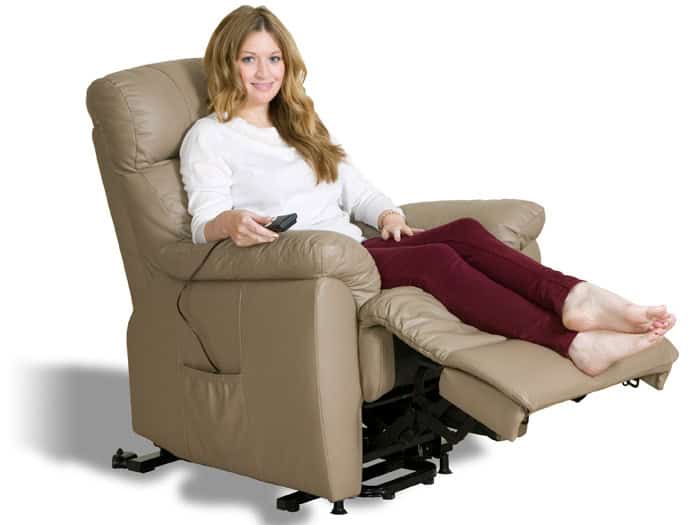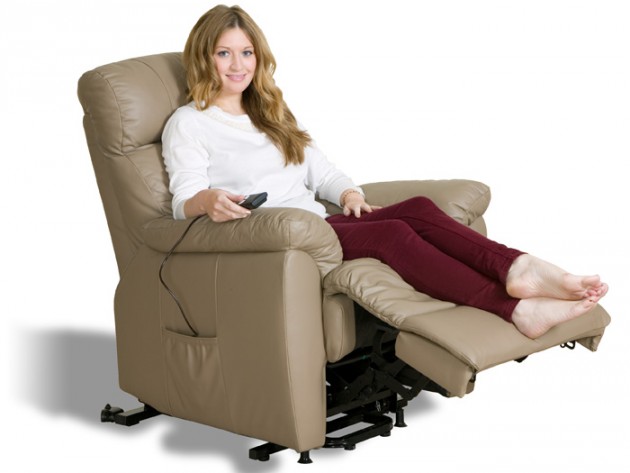 Comfort Benefits
One of the first thing that people seem to notice when they sit on a riser recliner chair is the comfort level. An electric rise and recline chair can offer maximum support in a number of different positions. Most riser recliner chairs have multiple reclining and rising actions, allowing you to put your feet up comfortably or lay further back for relaxation. Electric recliners are perfect for this as they support your body while you do so.
Due to its rising feature, you will find added support when you are standing up or sitting down, relieving the strain on your muscles and joints. This is especially useful if you need to get up and down a lot throughout the day.
A riser recliner chair offers huge support for varying parts of your body and ensures you can sit comfortably for as long as necessary. They are perfectly proportioned and have a supportive and cushioned headrest, along with soft arm rests and some even have extra side wings to rest your head while you relax.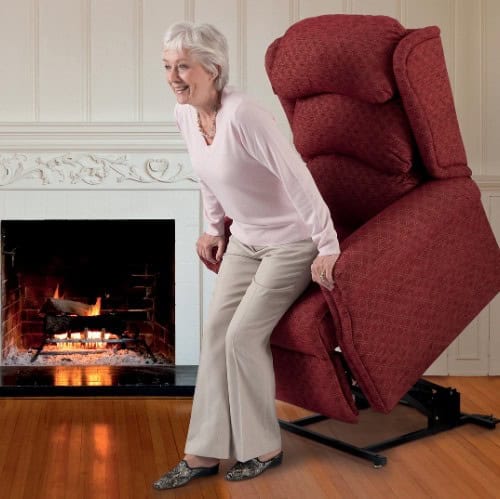 Health Benefits
There is more purpose to a riser recliner chair than just the comfort factor. These electric chairs actually have a number of benefits for your health that you may not even be aware of. Whether you have an existing health problem or just want to prevent the possibility of getting any, a riser recliner chair can help hugely.
People who suffer from back problems or swollen legs can benefit from a riser recliner chair and the chair may even improve your condition due to its supportive nature and reclining and rising movements. The reclining function can help to alleviate pressure on your joints a the chair evenly distributes your weight as you sit, while the rising function can heavily reduce stress that would normally be exerted on your back and joints in order to stand up. If you are likely to be seated for some time, for example due to an injury, an electric riser recliner chair can aid healthy blood circulation too.
On top of this, a reclining chair can also help you to relax more due to the ability to lie back easily and its various positions to help you remain comfortable.
An electric riser recliner chair could be a vital piece of living room furniture and if you are interested in buying one, turn to companies such as Riser Recliner Specialists who can advise you on the best style for your needs.