There is a lot that goes into moving into a new home, especially from a design perspective. First of all, you want to make sure that you find the right home from an architectural point of view (in your budget of course.) Secondly, you want to make sure that you furnish it properly to make it look its best. Lastly, you want to have all of the logistics correct so you can hit the ground running on moving day.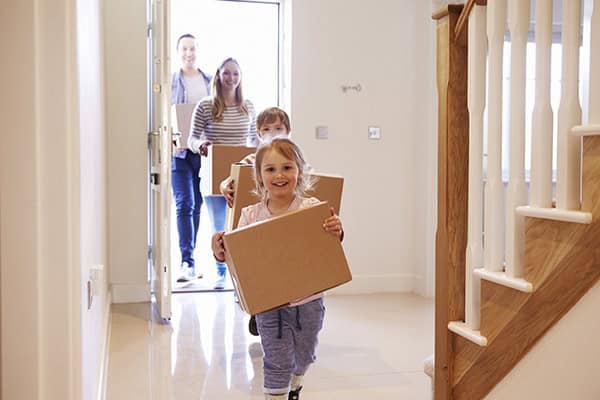 Design Tips
If you are looking for a new house, there are plenty of places online that you can go to find good contenders for this home. You can go to the websites of any major real estate agency, such as Berkshire Hathaway, and call to seek their realtor services. This way you can see the homes that are on sale as soon as they're listed. When it comes to competitive markets like Rancho Santa Fe real estate in California, this is a handy habit to have going forward.
Once you have decided on a new home, you should decide on furniture. If you would like to keep the furniture that you already have, that is one option, but many people will want new furniture for their new home. After all, the new home will probably be a different style of home when compared to the old home, so it only makes sense to replace the furniture.
Whether you choose to get new tables and chairs or retain the furniture you already have, you want to make sure that you find something that matches the decor of the house. For instance, if the house was built over a century ago or is one designed to look older, antique furniture offered by M.S. Rau Antiques would be most suitable for your home. From historical billiard tables to Renaissance Sideboards, they have an array of antique furniture from the 17th through the 20th centuries.
Moving expenses can be very high, and it can be very costly to move your old furniture to your new home. Unless you have specific sentimental attachments to that furniture or the furniture is extremely valuable, it might be worth considering to replace it with new items in your new home rather than paying the expenses associated with moving your old furniture.
Moving Tips
When moving there, there are many logistics that should be kept in mind. It can be very helpful to make an inventory of the items that you want to take with you when you move to your new home, starting with the important items, such as jewelry, important documents, and other small and irreplaceable items.
Also, you will want to make sure that you take medications, houseplants, and other perishable items at the beginning of your move, so they do not get lost in the shuffle later on. You may also want to bring snacks so that no one in the family ends up having to go hungry while moving heavy items. Other things that you want to bring with you and that you want to make sure not to pack include your wallet with credit cards and cash, cell phone, spare keys, drivers license, and any reading glasses that you might need.
You will also want to have emergency items in the car that are important, such as your cell phone charger, flashlight, first aid kit, and other items that you can think that you might need before you eventually end up unpacking all of those big boxes.
As you can see, there is a lot that needs to be planned before moving day. It will help if you organize the tasks that you need to do and make sure that you check everything off of your list one by one.