Whether you just want to redo the look of one room or you're planning on a total home renovation, you may be both excited and a little anxious. You don't want to spend a lot of money and then decide that you hate the results, but you probably also think that if you have to look at that awful olive-green carpet left by the previous owners one more day, you might just move out yourself. The tips below can help you plan, whether you're just sprucing up your living room or giving the whole house an overhaul.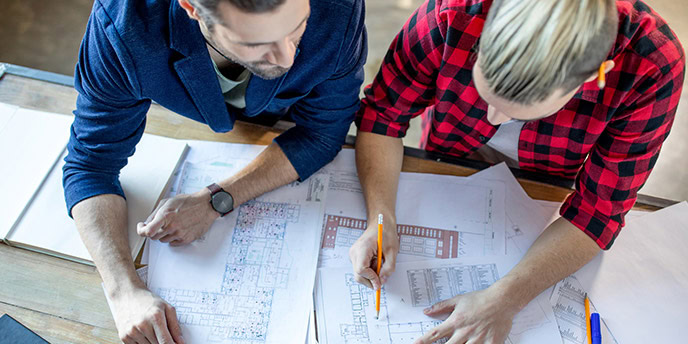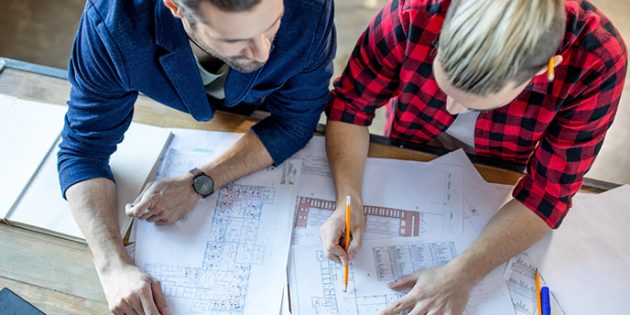 Money
First, you need to set a budget. If you've got $300 to make your living room look a little nicer, this is fairly straightforward, but otherwise, keep in mind that home renovation projects notoriously go over budget. Therefore, you definitely need to build in some wiggle room in case you spend too much. For bigger projects, you'll need more money. Many people use a home equity line of credit to fund their home renovations. You can read everything you need to know about a HELOC loan in a guide that can help you decide if it's the best option in your situation.
Brainstorming
Next, you need to figure out what you want to do. If you've got a great design sense, you probably don't need much guidance here, but maybe you just have a vague sense of what you want and what you definitely don't like. In that case, try looking at magazines and photos of houses and rooms online. This can help you figure out what kind of colors you like and the style that you want. To start with, don't worry much about practicality. Sure, a ranch style house is probably not the place to replicate a 17th century drawing room, but for now, just collect photos of things that appeal to you so that you can better understand and articulate what you want. There are also some great apps that can help you, including those that use augmented reality to help you visualize various changes around your house.
DIY or Professionals?
Your next step will be to decide whether you want to DIY everything, work with professionals or use a combination of the two. Whether you're looking for a light redecoration or some heavy-duty DIY, a professional can be helpful in guiding you away from any glaring mistakes that you might have missed as a novice. On the other hand, if you're enthusiastic about DIY, you can probably learn to do most of what you want although there are certain things, such as complex electrical or plumbing issues, that should probably be left to the professionals. Typically outdoor projects like refurbishing patio furniture can be tackled on your own since in most cases they do not require any electrical or plumbing considerations which can be tough for a novice to master.
Timeframe and Practicalities
What's the best time of year to do your project? Do you have pets who would be disturbed by a lot of construction going on who might need to be temporary rehomed? Is your spouse about to take the CPA exam, or are there other things going on at home that would make this a bad time for upheaval? Try to choose a wise start time for your project as well as a definite ending time. As is the case with the budget, bear in mind that everything may take longer than you anticipate, so build in a cushion that allows for that.