Veteran homelessness has been an issue in South Carolina for decades, but the
Veterans Welcome Home and Resource Centre
has come up with a plan that will support both veterans and the local community through the development of an innovative new tiny home complex. As a veteran himself, this project is close to the organizer's heart. Vietnam Veteran Don Browne has spearheaded the organization and development of the tiny home project, helping to raise $110, 000 to get it on its feet.
The Myrtle Beach, SC location was previously an abandoned gold course. It's going to be landscaped and remodeled over the next two years to fit approximately 50
tiny houses
that will provide shelter and protection for the 300 homeless veterans residing in the area. After the community put its pockets together for one tiny home to be developed in Myrtle Beach, the difference it made to those who'd be living in it sparked a new idea to build an entire community for the country's brave veterans and community members.
Development Details And Layout
As of February 2022, the development of a
new tiny home community
for local veterans is underway at 3rd Avenue South in Myrtle Beach, SC. After a generous donation of $1.2 million by a local, anonymous donor, the plans for leveling and preparing land for housing development are successfully in progress. So far, 25 tiny houses have been officially approved for development. But the municipality claims that their mission is for a grand total of 50 tiny houses to be erected by 2024, thus contributing to the eradication of local veteran homelessness.
The tiny houses will be 160 square feet each, and while simple in structure and design, they will fulfill all the basic needs of a single adult in need of shelter, comfort, and security. These sturdy little houses are comprised of one main room that can be sectioned into multiple areas by use of room dividers and furniture. The Veterans Home and Welcome Resource Centre aims to provide these dividers and basic furnishings for veterans and will run fundraising and donation events to fill the homes.
At 3rd Avenue in Myrtle Beach, the bevy of tiny houses will be arranged in a complex-style placement, creating a further sense of community for the newly housed veterans. Construction crews are currently laying down the groundwork for the tiny homes and setting up proper infrastructure before the building can begin. Project leader Scott Dulebohn says that each home will receive special attention to detail, and will feature regular apartment essentials.
Community Developments Can Be Both Functional And Beautiful
When most people think of community developments, they think of brick buildings and outdated architecture. But projects like this one and
those featured in gb&d
prove them otherwise. Tiny houses are a relatively new branch of architecture that has been praised all over the world for their simple yet innovative design. The tiny home movement has subsequently spread across the globe as trendsetters and digital nomads find both solace and flexibility in these small yet functional homes.
The
community association management in Myrtle Beach
has chosen to invest in tiny homes for veterans due to their innate practicality of size and attractive design. While functionality certainly sits at the helm of this project, there's no denying the charismatic appeal of these compact little houses. HOA and community developments needn't conform to the traditional ways of thinking and designing architectural projects. As technology expands and becomes more accessible, there is more room for original and exciting architectural decisions to be made.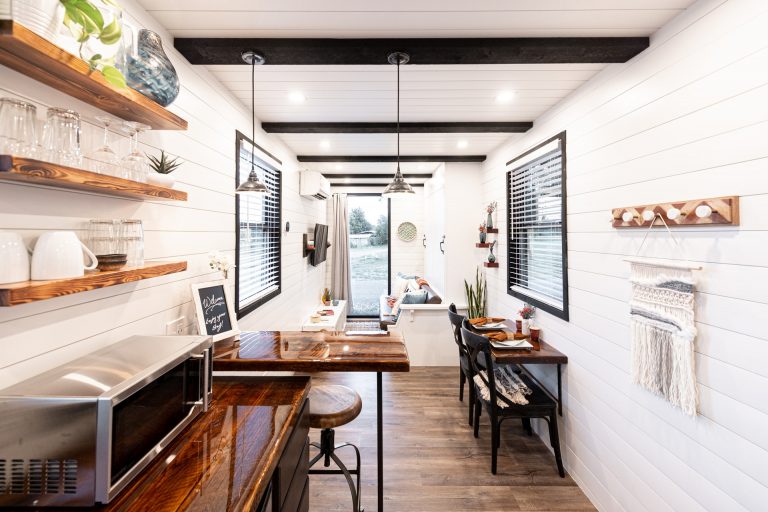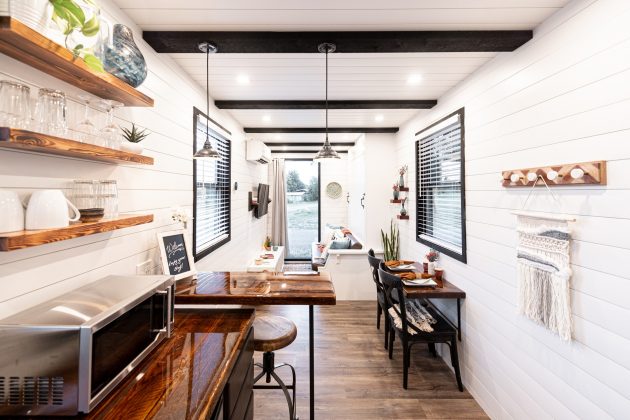 Tiny Homes Could Be The Answer To Veteran Homelessness Across The U.S.
It's not just South Carolina that is making the choice to invest in tiny homes for their homeless veterans. Homelessness remains a nationwide problem that tens of thousands of veterans experience after being released from the military. But innovative community development projects like this one could be the solution the US needs to restore dignity and security for its soldiers.
With so many veterans within the US still struggling to find adequate shelter and housing, housing projects like Myrtle Beach, SC will continue to prove of value. In fact, there are
efforts to build tiny home communities
for veterans in a variety of states, including Oklahoma, Colorado, and Texas.
Growth All-Round For North And South Carolina In 2022
Community and residential growth isn't the only kind of growth happening in SC and NC in 2022.
Industrial and commercial growth
is blossoming across Gaston County, featuring three main municipalities in particular: King's Mountain, Cherryville, and Bessemer City. As the tiny home community development project for veterans continues to grow, the surrounding areas do too, lining this part of the US up for a booming year of growth and community solidarity.