Your wedding day should be enchanting. Most of us have spent our whole lives dreaming about every little detail, planning out our wedding flowers, the song for our first dance, what our dress will look like, and where it will happen.
This last factor is key to creating the perfect big day, so finding a venue that lives up to your fantasies can prove something of a challenge. You want it to be grand, decadent, exquisite, and more, and there are few buildings capable of fitting the bill.

If we were planning our own nuptials, here are three iconic buildings that would be right at the top of our list…
#1: One Mayfair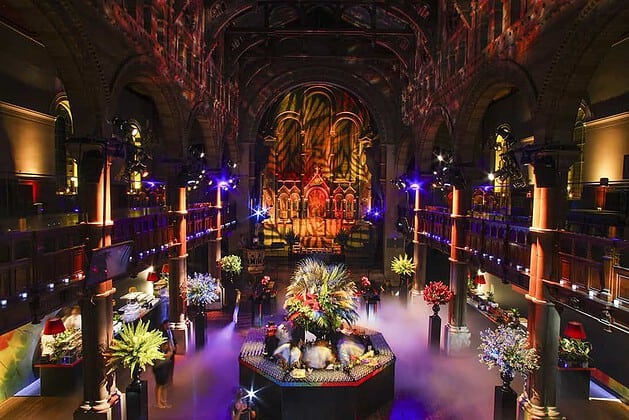 If you're looking for opulence, archaic elegance, and unmitigated grandeur, then One Mayfair might be your dream wedding venue. Formerly St Mark's Church, this architectural marvel was built between 1825 and 1828, and showcases the very best of Georgian workmanship. Offering timeless majesty and an aesthetic perfectly suited to grand events, this Grade I listed building is available for a limited time only, so make the most of its gothic beauty and host a wedding that your guests will be talking about for years to come.
#2: Castle Howard

Originally home to the infamous Howard family, Castle Howard is one of Yorkshire's finest manor houses. An architectural marvel of ancient stone, Grecian columns, and delicate detailing, its grand spaces, elegant rooms, and breathtaking parkland make it the ideal wedding venue for those desiring a rural paradise. With a spectacular wedding planning team to complete the package, and an exquisite personal service, why not follow in the footsteps of Brideshead Revisited and begin your married life in style?
#3: The Barbican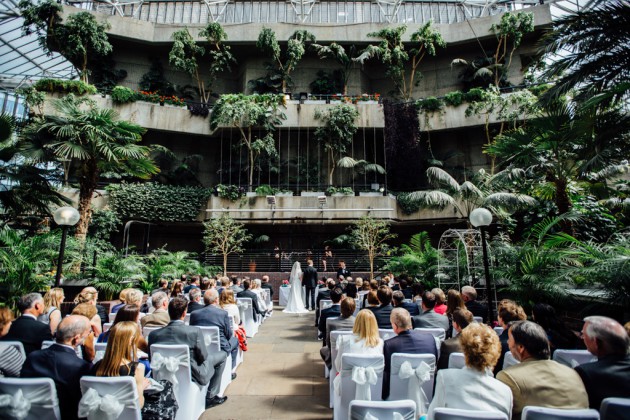 Our final suggestion is London's stunning Barbican. The ideal choice for those looking for a venue that's as unique as it is grand and iconic, there are few experiences that can compare to starting your married life in this tropical oasis, its lush beauty obscurely tucked away in the very heart of Britain's capital. With over 2,000 species of tropical plants, and a miasma of exotic fish, it offers the heady loveliness of tying the knot in paradise, combined with an exquisite service, divine cuisine, and an unparalleled view of the city skyline. If you'd like to combine the beauty of a wedding abroad with the priceless privilege of spending time with everyone that you know and love, then the Barbican offers your dream wedding destination.
Where will you choose to tie the knot?