One bathroom trend that we just can't seem to shake is black tapware. Whether it's in the bathroom or kitchen, you can't escape the black taps trend.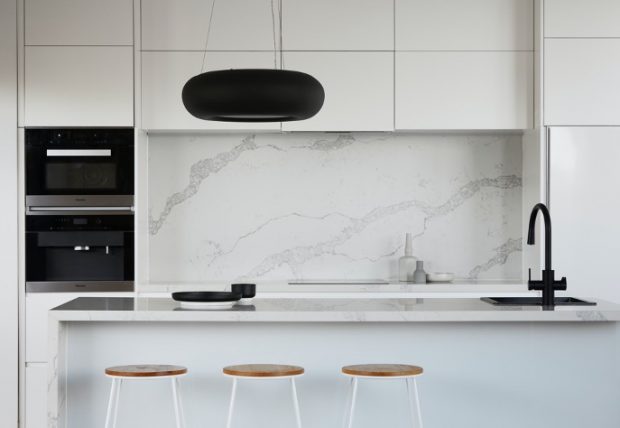 Now before you jump on the black tapware bandwagon, you should know about the pros and cons of black tapware. It's not all rainbows and butterflies with this modern bathroom trend.
Pro – Black Tapware is Sleek and Modern-Looking
Let's get the obvious out of the way – black tapware is undeniably luxurious and contemporary looking. The modern and clean aesthetic alone is enough to convince professional and amateur interior designers alike to opt for black tapware in their bathrooms and kitchens.
Black tapware offers a wow factor other tapware finishes just can't compete with. Stainless steel and chrome will always be in style, but matte black taps are a fresh and welcome change to the bathroom and kitchen scene.
Con – It Can Fade Quickly
No matter how high quality your black tapware is, it will eventually fade. Take your plumber's word for it when he tells you how it will fade – they're the ones replacing old grey taps that were once black back in their heyday.
While you can't completely avoid this unfortunate fading, you can certainly delay it. Keep a microfiber cloth close to your black tapware and give it a quick wipe after every use. It might be annoying, but wiping it with a cloth after every use will definitely prolong the life of your black taps.
Pro – Black is a Neutral Color
Another major pro of black tapware is that black is a neutral color. Not sure what tap style will suit your newly renovated bathroom? Everything goes well with black.
No matter what style or color scheme you're going for, black will complement it. Whether you're aesthetic is bright and colorful or more subdued with natural materials, black will fit.
Con – Black Tapware can Arrive Damaged Before It's Installed
One of the major cons of black tapware is that plumbing tools can scratch the black coating if your plumber isn't taking extra care during installation. While it's not easy to chip off, a wrong move with a tool used to hold the tap in place could spell disaster.
Thankfully, most plumbers are wary to this downside to black tapware and can take measures to prevent it.
Pro – Black Tapware is Easy to Maintain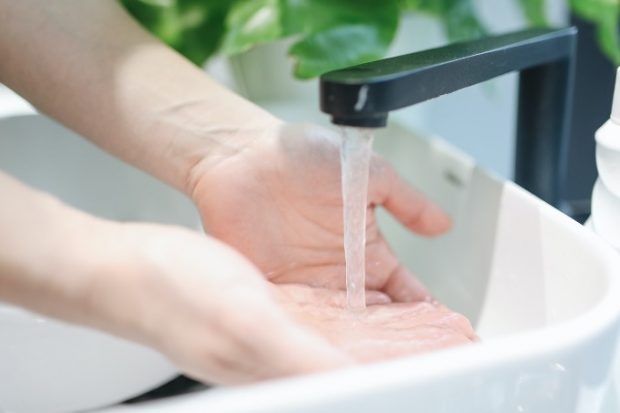 Another benefit to add to the list of pros of black tapware is their easy maintenance. Compared to chrome or other metallic finishes, black tapware is resistant to fingerprints and water doesn't leave those awful watermarks!
This resistance to marks is thanks to the electroplated finish found on black tapware. The electroplated finish also imparts durability and a good resistance to marks and scratches.
Con – You Can't Use Regular Chemical or Wax-Based Cleaners
One of the major downsides is that you can't use chemical or wax-based cleaners on your black tapware. This is especially true for matte black tapware.
You will need to make sure that you are using mild soapy water to clean your black tapware. Once clean, thoroughly wipe the tap dry to avoid any stains on the outer finish.
Pro – Black Tapware is Competitively Priced
A major benefit of black tapware being trendy is that it is readily available in most plumbing stores and at a competitive price! You won't be having to fork out much more than the typical chrome or stainless steel metallic finishes to update kitchens and bathrooms to the black tapware trend.
Compared to more obscure or niche tap styles and colors, black tapware is abundant and easy to source. And prices range from very affordable all the way to high-end, luxury pricing to meet everyone's budget.
Con – Shows Dirt and Grime More Easily than Other Finishes
If you are prone to using make up powder at your bathroom vanity, be aware that this will show up much more easily on black tapware than other colors and finishes. And when you try to wipe it away, you can just smudge it and give your bathroom tapware a grey, cloudy appearance.
This is easily remedied with that microfiber cloth you've been keeping handy to regularly wipe down your tap, right?
How are you weighing up the pros and cons of black tapware? Is that extra maintenance worth that sleek and modern look in kitchens and bathrooms, or are you leaning towards a more low-effort finish?
Interior designers and plumbers from Adelaide all the way to London have been using black tapware for years, and will likely be using it for years to come.