Want to visit Tuscany this year? If hotels are not the kind of retreat you're seeking, how about a luxury villa then? Here are some of our top suggestions for you.
Where to stay in Tuscany
From lovely stone estates to charming apartments in the heart of the city, there is a luxury property in Tuscany to fit the bill! We have separated the properties into three major categories: Castles, Tuscan villas, and apartments. Check them out!
Castles
If you have been dreaming of getting away from it all, then nothing will suit you better than a charming Castle in the countryside.
Castello di Galbino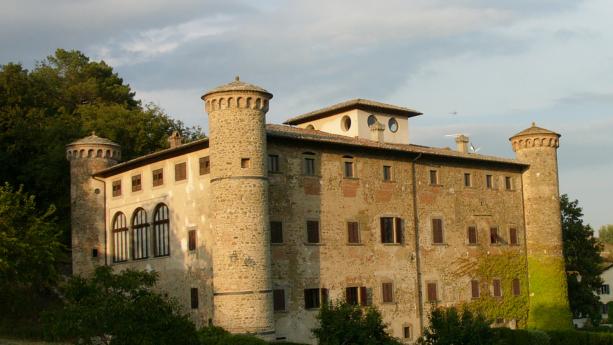 Located in Anghiari, near Arezzo, this nine-bedroom villa has lush grounds perfect for strolling. It features a swimming area with an outdoor bathroom for post-swim cleanup, cozy rooms with walls painted in neutral tones, and a kitchen equipped with all the necessary amenities. If you're planning an unforgettable week or wish to host an event, we suggest you go to this place. You will love it!
Castello Uglione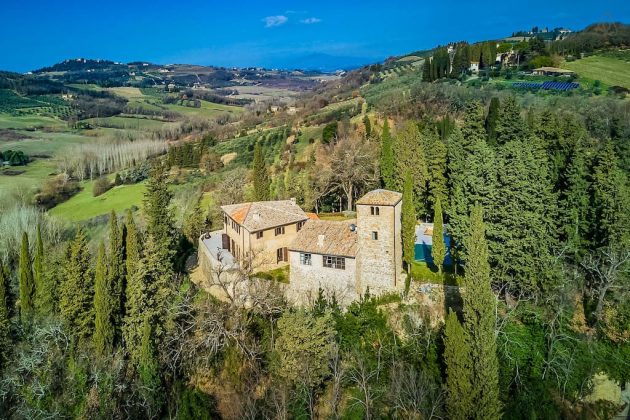 Built around the 1000 year, this medieval castle (which was completely restored in 2016) has timeless views across vineyards and olive groves to the Alps in the distance. This vacation rental has five suits and a tower that was turned into an extra bedroom. The interior is bright and has a gallery-like look. Located in Tavernelle Vel di Pessa, this Tuscan jewel has been the setting for events such as family reunions, anniversaries, and other celebrations.
Castello di Vicarello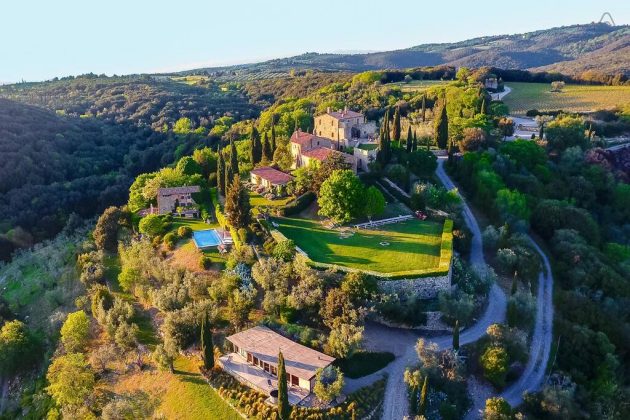 Located in Poggi del Sasso, the Grosseto countryside, Castello di Vicarello is one of the top locations for our clients. This vacation rental affords the amenities of a full-service hotel with a private feel of a residence. It has eight bedrooms, a pool, and a beautiful outdoor living area. The castle dates from the 11th century and has been completely renovated to feature amenities such as Wi-Fi, air conditioning, heating, a sound system, and more. Just choose who to bring along with you, and this castle will take care of the rest!
Apartments
If you're more of an explorer, then the cities are the places you should stay during your vacation. There are rentals in the heart of Florence available. Check out a few of them below!
Turan
This elegant apartment is located in Florence, a few minutes away from the tourist path. The apartment is an ideal rental for a family or two couples. It has two bedrooms, a lovely living area, and fully equipped kitchen. The interior design breathes contemporary style into the timeless elegance of the town. This luxury retreat is located in the Oltrarno neighborhood – an area that has an abundance of charming restaurants, cafes, artisan shops, and markets.
Capital
Capital is a downtown apartment located in the heart of Florence's center and it will allow you to immerse yourself in the vibrant culture and history of the city. The apartment was recently renovated and now features a mix of authentic designs and modern amenities. This luxury rental has four bedrooms and accommodates the needs of up to eight guests. It has a fully equipped kitchen, designer furniture, and high-end entertainment system.
Il Palazzo
Il Palazzo is an amazing five-bedroom rental in the heart of Florence. It has a contemporary design and is perfect for a family vacation or a holiday with friends. If your idea of visiting Tuscany is going to museums and exploring Florence, then this place is perfect for you. It is 10- minutes away from most of the popular tourist attractions.
Tuscan Villas
If you enjoy spending some time in the city but want to take yourself away from the crowds at night, then our villas might be the perfect choice for you and your friends.
Casa Antica
This villa still has its original look – a typical Italian farmhouse but has modern furnishings. It has four bedrooms and can accommodate eight guests. The retreat features a pool, hot tub, terrace, pergola, outdoor living area with a barbecue, and a separate guest house. The supermarket and an assortment of restaurants and shops are just a drive away.
Casolare
Casolare is a charming home tucked into the woods and perfect for those more sporty in nature. Its rural location and charming exterior make the rental feel like a secret hideaway, yet still close enough to some of the major cities in Tuscany for day trips. The retreat features three bedrooms, a pool, a barbecue area, a modern kitchen and dining area, fireplace, and high-end electronics.
Villa dell Angelo
Located in Monsummano Terme, this 18th-century villa is built on the western slope of Mount Albano and has an expansive pool and antique-filled interior that make people staying in it simply fall in love with it. The property has four bedrooms and can accommodate up to eight guests.
Special Suggestion for Couples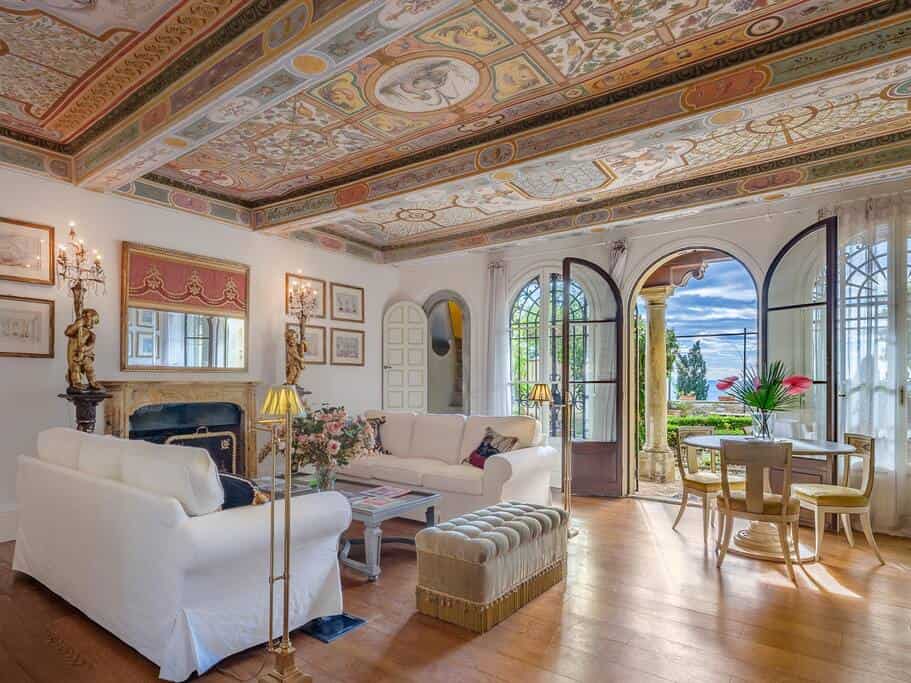 Honeymoon Master Suite is a vacation rental with one bedroom making it an idyllic retreat for couples. Although the town of Fiesole is not as famous as Florence, it is surrounded by villas, piazzas, and monasteries dating back to the Renaissance, which makes it very charming.