Some home improvements can make a significant difference to a property for sometimes a modest outlay, while others cost more although can still be said to be cost effective. For example, converting a garage – while a sizable investment – may save you the even greater costs of moving to gain more space.
Others might provide a significant return on investment when it's time to sell. For example, creating a basement space may add 30% to the value of the property but will be very expensive to implement – not to mention the disruption of probably having to move out while the work is in progress.
So what are the most cost effective improvements?
Garage conversion
Some people dispense with their garage for parking and turn it into a whole new space. One way of getting the best of both worlds is converting say an integral garage but still benefit from covered parking by installing a prefabricated steel garage to protect valuable vehicles or other possessions.
Garage conversions are appealing because much of the construction is there already such as the walls and ceiling and maybe an existing power and water supply.
Garages can be turned into all sorts of spaces including bathrooms, bedrooms, home gyms, home offices or workshops and dens to name just some.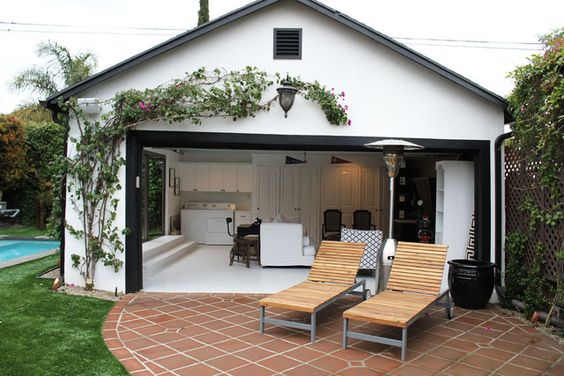 Redecorating
Redecorating is a surprisingly effective way of not only making a home more appealing to live in but adding considerably to its value.
The key is to paint in neutral, lighter shades that satisfy most tastes and will make the interior appear roomier and lighter. If you do the work yourself as opposed to hiring professional decorators, then it makes it even more cost effective.
Don't forget to attend to the basics such as cleaning hard to reach windows and skylights (or having them cleaned professionally if they're too inaccessible) – you may be amazed by how much extra light these seldom cleaned windows can let in.
Also, don't forget basic tricks to make rooms look more spacious such as strategically placed mirrors.
Garden and landscaping
Gardens can sell a property and a tidy, well tended garden is a pleasant place to be so a little time and possibly not much money can make a difference.
Basics such as a healthy, regularly mown lawn and tidy shrubs and plant beds can make a difference, and some hard landscaping such as installing a path will add value and make a garden more enjoyable.
Don't overdo it though; more elaborate landscaping such as large pavers or ornate fountains may not really add much value – only add these if you particularly want them.


Energy insulation
According to the US government's Energy Star program, as many as nine in ten houses are under-insulated.
Modern insulation in the attic should consist of at least 11 inches of fiberglass or eight inches of cellulose. A properly insulated property will save around ten percent on yearly heating bills and be more comfortable in the colder weather, so making for a good return on the $1,300 it costs to insulate the average home.
Extra or remodeled bathroom
Revitalizing a tired bathroom with new units or completely gutting it and starting again is a cost effective way to improve a home's comfort, as is installing another one either as an en suite to a bedroom or totally separate.
Some people choose to convert their attic and use this for an extra bathroom – which can be a cost effective way to to make the most of the space in your property and avoid the need to extend it further.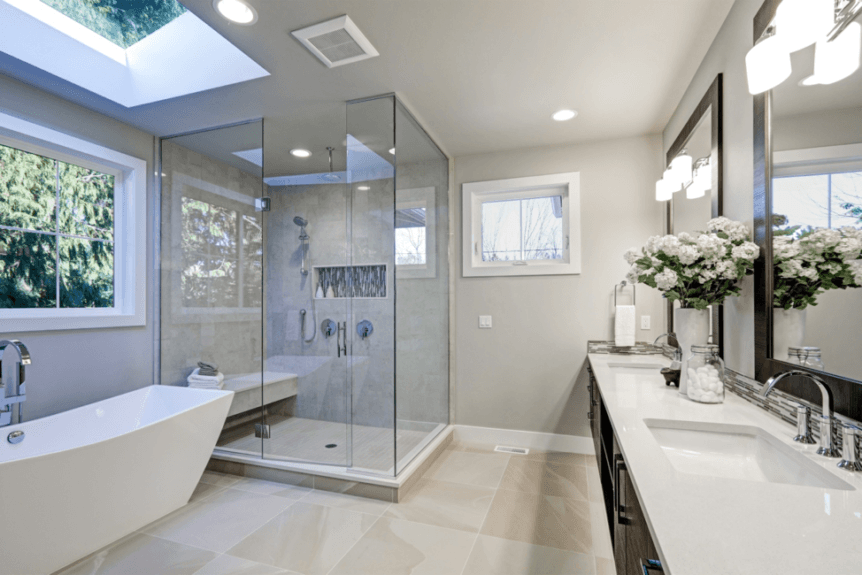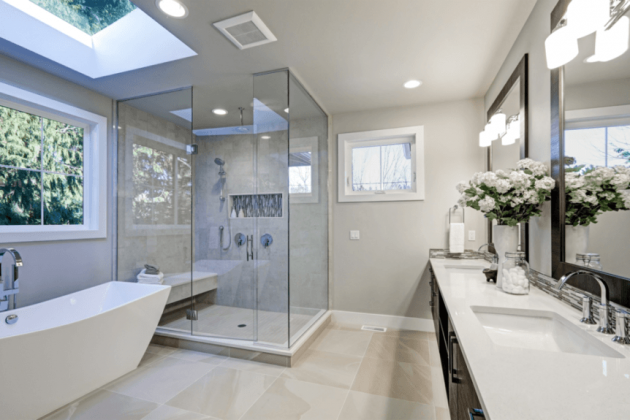 Other home improvements
A kitchen remodel can make for a cost effective home improvement; the basics such as new work counters, maybe cabinet and cupboard fronts and new appliances can help.
Even minor work on helping enhance a property's 'curb appeal' – the impact it has on those viewing it from the front – can be very cost effective. Even small tasks such as repainting the front door and exterior woodwork and tidying the garden can make a big difference.