We'd all love to come home to sleek, spacious home that looks like a film set. But back in the real world, minimalist living is easier said than done. If left unchecked, everyday clutter can quickly take up space and take over your work surfaces. So if your living room looks like a stock room, here are 5 creative ways to make your home tidier. Get organised and give your home a makeover.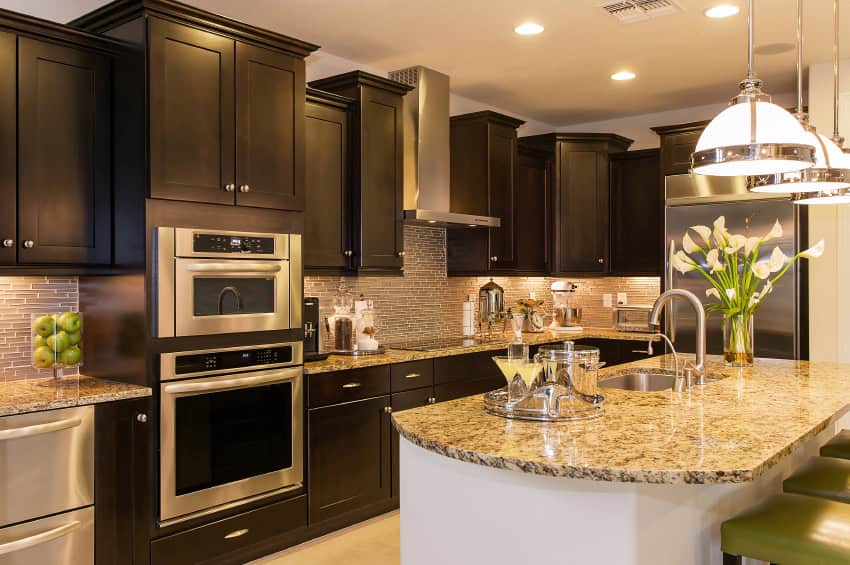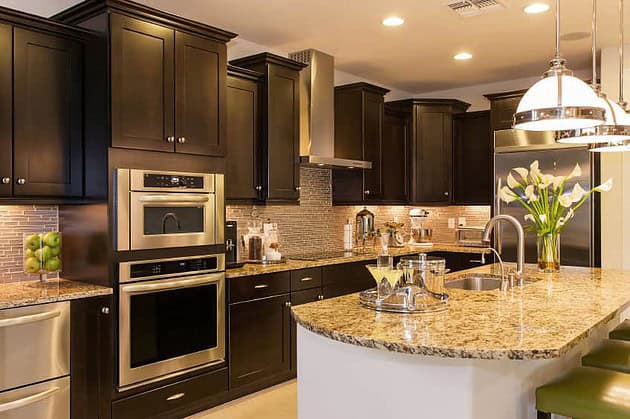 1.Cook up some extra kitchen storage
If there's one room in the house that needs smart storage, it's the kitchen. From pots and pans, to crockery, cutlery and food, your kitchen is home to hundreds of different items. So it pays to be organised. If you're on a budget, old desk tidies or even jars, are a great way to keep odds and ends in one place. And with a little TLC, an old slatted wardrobe door can become an eye-catching way to hang cooking utensils. Why not drape a shoe organiser inside a tall cupboard door too and stop cleaning products from hogging the space under your sink?
If you have the luxury of redesigning your layout, consider custom cabinets that slide out over your worktop to store pasta, rice and flour. Or hidden storage that makes use of 'forgotten' spaces – like the kick-panels under your cabinets. Add some fold-away stools under a worktop and create a pop-out breakfast bar. Or ask your joiner to add a clever cut-out in your worktop, so you can effortlessly sweep peelings straight into the bin below.
If after all that, you're still struggling to hide everything away, why hide it all? Just invest in a portable folding partition to screen off the messiest areas, when they are not in use.
2.Clean up your bathroom cabinets
In a perfect world, your bathroom should be a haven of peace and calm, with a place for everything. And just like in the kitchen, the key to creating a modern minimal look in here is to reduce the number of items on display. You can do this by beefing up your bathroom storage, removing the things you don't need, and by being smarter with wall and floor spaces. Hanging wicker baskets from your towel rails is an easy way to store towels and toiletries, and if you don't want toothbrushes on display, just add a few notches inside your bathroom cabinet. Still short on room? Why not add a shelf above your door frame and keep delicate items out of reach? Or add a strip of magnet tape inside the bathroom cabinet to hold everything from hairpins to clippers and tweezers.
3.Tie up the loose ends
From laptops and iPads, to mobile phone chargers and broadband hubs, our living spaces are crammed with gadgets and technology. And that means mountains of cables. Wires not only look messy, but can quickly become tangled. So why not tame the electrics under the TV with a few cable ties. A simple wire basket attached under your worktops or desks is also a neat way to keep adaptors and sockets off the floor and keep your rooms cable free.
4.Get creative with clutter
While you can buy ready-made boxes and containers to keep odds and ends out of sight, there's nothing to stop you getting creative when it comes to storage. Box off the narrow area behind your doorframes with a tall piece of wood or an old draining rack, to create space for wrapping paper, ironing boards, or vacuum attachments. Or cut an old shampoo bottle in half to create a handy phone holder that keeps your mobile off the ground when it's charging. Once you start thinking, there's no end to the ways you can create your own storage. And by using stuff that would normally end up in landfill, you'll be saving the planet and your hard earned money too.
5.Send big stuff packing
If you've de-cluttered and re-organised every room and you're still not living in a minimalist paradise, have a think about sending the things you don't use to a storage company like Safestore. A self storage unit is ideal for clearing out rooms or storing larger items like furniture that take up valuable space. And once that sideboard is out of the picture, you might find that you don't need it after all.
However large your home may be, there's always room for a little extra storage. So why let clutter rule your world? Underneath that messy room is minimalist modern interior just waiting to get out! And all it takes to turn a no-go zone into a show home are a few clever ideas and a few hours of hard work.