Given that a home warranty covers virtually anything in the house that could malfunction or break, buying home warranty can provide peace of mind to homeowners. Whether you're putting the house on the market or you just moved into a new house, having home warranty can be a very useful thing to have. Moreover, in the case of people who have rented homes before and are used to the landlord replacing or repairing things, once they moved into their own place and are responsible for everything, having a plan that has your back when things go wrong can give you a sense of calmness and peace of mind.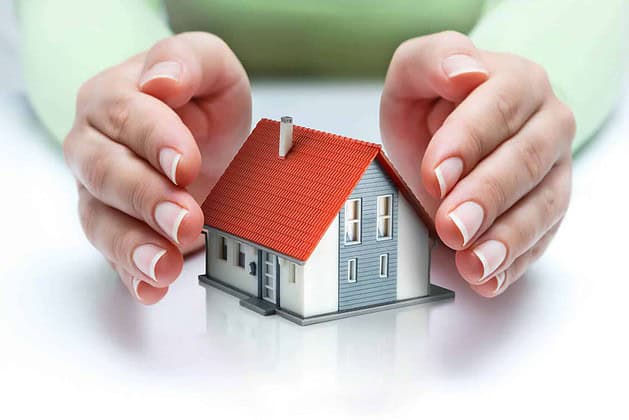 What is Home Warranty?
In layman's terms, home warranty refers to a contract between a company such as TotalProtect Home Warranty and a homeowner designed to protect appliances and systems within the house from breakdowns that are caused by wear and tear. The company responsible with providing the warranty has agreements with various service providers, and once something breaks down and is covered by the warranty, the homeowner can simply call the company and they take care of the rest.
The company sends a service provider in order to inspect the issue. If they determine that the type of replacement or repair is covered by the warranty, then they will continue their work in that direction. The homeowner will only have to pay a small fee in addition to the monthly warranty payment and the system or appliance that broke down will get fixed or replaced. Different companies have different coverage plans, with homeowners having the ability to purchase various optional components which offer additional coverage.
Home Warranty vs Homeowner's Insurance
There is a big difference between the two and they should not be confused with one another. While homeowner's insurance is responsible for covering major things such as hail, fires, property crimes, etc. (i.e. things that could affect personal possessions or the structure of the house), home warranty refers to the contract between the owner and a company responsible for providing replacement services and discounted repairs on major components in the house – such as air conditioning, electrical systems, plumbing, or major appliances such as dryers, washers, refrigerators, etc.
The Cost
Depending on the property type and the plans that homeowners opt for, home warranties can cost approximately a few hundred dollars every year, which can either be paid upfront or (in case the company offers this option) in a number of installments. The age of the property or the square footage don't usually get taken into consideration. Garages usually get covered by the basic policy, but in case the property has a separate structure (for example a guest house) then they don't get coverage unless homeowners pay an additional fee. Companies also charge homeowners a certain fee every time they request a service provider to examine an issue. Extra fees might be added in case the issue requires visits from two or more contractors.
What Are The Benefits Of Home Warranty?
Similar to the way insurance works, having a home warranty gives homeowners peace of mind that they won't have to pay large amounts of money in case something malfunctions or stops working. This can be especially important for owners who have expensive appliances, given that repairing or replacing them can be a rather expensive venture. In addition, homeowners who don't have an emergency fund or in case they don't want to use, keeping the warranty as a sort of buffer.
For those looking to buy or sell a place, having a home warranty adds value to the house, which increases the chance of finding someone to buy it. Having a warranty provides reassurance to the buyer in case they are not certain about how sturdy the construction is or how old the appliances are. In addition, it can also be helpful to those who have spent most of their money buying the house and don't want to deal with extra expenses replacing everything in it.
The seller can offer to pay the warranty for a set amount of time, which offers peace of mind to the buyer that he won't have to deal with any surprises that might arise after closing the deal and moving into the place. Buyers will feel more confident about the purchase this way.