After the home renovation is done, the entire property now looks like it was just built yesterday. But, marveling at your home's beauty as your eyes see a glaring anomaly, in the form of trash, sitting at the side of your abode is a complete nightmare.
It's safe to say that all home renovation projects will leave a pile of rubbish. Wood chips, torn clothes, and used paint buckets can ruin the aesthetic appeal of your home's new look. At this point, it's time to hire the services of a bulk rubbish removal company.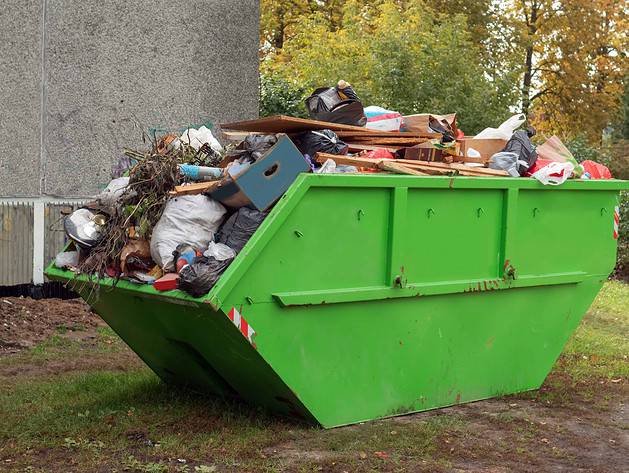 Here are ten reasons to help you decide if you're on the fence about hiring rubbish removal services:
1.You Can Rest
Home renovation projects can be tiring. The days spent getting the necessary materials, removing and repairing damaged components, and beautifying your abode can make anyone feel exhausted. Hence, the last thought on your mind after the remodeling is to remove the rubbish.
A reliable rubbish removal company can give you that much-deserved rest. Expert garbage removers know how to handle different waste materials. So, you can sit back and relax while the professionals handle most (if not all) of the post-renovation garbage disposal. For instance, companies such as Away Today Rubbish Removal have a particular drive: they offer a service that eases the removal process and gives you a purpose. They firmly believe that everyone must work on their practices to reduce our impact while generating waste. All this by educating and encouraging their customers to make it possible to reduce people's footprint on the environment.
Furthermore, this advantage is ideal for homeowners leading busy lives or those with mobility concerns. Since these professionals will be the ones to get rid of rubbish from your property, you can focus on other essential matters. Consequently, you can rest your tired muscles after days or weeks of trying to complete the remodeling project.
2.Quick And Efficient Services
Keep in mind that not every rubbish removal firm prioritizes punctuality. But, it should be in your best interest to hire the services of trash removers who give utmost importance to coming to the job site on time.
Remember, some pieces of rubbish, like paint and cleaning solutions, produce harsh chemical compounds during decomposition. Leaving these compounds in the open puts household members at risk of contracting illnesses. Furthermore, you're not doing Mother Nature any good if you don't dispose of these harsh chemicals soon.
A trustworthy rubbish removal company should know the importance of eliminating these types of garbage from the property as quickly as possible. Hence, the professionals should arrive on the appointed date and time.
Punctual rubbish removal services bring peace to the minds of household members. Removing these harmful waste products from the premises reduces the risk of endangering the health of nearby individuals.
3.Improve Indoor Air Quality
As mentioned above, prolonged exposure to harmful chemicals brought forth by waste materials from home renovation projects can lead to numerous health issues.
For example, leaving paint cans open will increase the number of volatile organic compounds (VOCs) in indoor environments. Inhaling VOCs can cause short- and long-term health problems, such as headaches, nausea, itchy eyes, and respiratory concerns.
Ensure excellent indoor air quality after a remodeling project with the help of a bulk rubbish removal firm. Experts in the industry can remove the garbage from the property. Furthermore, these trained individuals will clean the area to ensure no harmful substances, like dust, animal dander, and VOCs, are in the immediate vicinity. In turn, you and other household members can breathe clean indoor air.
4.Maintain Focus On Tasks
Perhaps, after remodeling your home office, you now have a pile of clutter sitting in one corner of the room. Worse, you don't have time to deal with the garbage since you already took the week off for the renovation.
Seeing clutter or rubbish in your workspace can be detrimental to your concentration levels. It's always ideal to work in a clean and kempt environment than in a messy space.
Hire a bulk rubbish removal company to help you maintain an uncluttered work space. You can focus on your work while the experts remove the mounds of garbage that might be sitting in the room. Now, with the mess gone, you can maintain high levels of concentration to complete important tasks.
5.Proper Rubbish Organization And Disposal
It's safe to say that it's never a good idea to put all garbage in one container. Proper rubbish segregation is critical to keep an eco-friendly profile. Otherwise, you're going to be a contributor to the expanding hole in the earth's ozone layer.
If you find it challenging to segregate and dispose of post-renovation trash properly, leave that job to the professionals. Expert rubbish removers ensure that all collected refuse will be in their respective containers.
Moreover, these professionals follow the rules set by authorities in dealing with trash. For example, all electronic wastes will be in a specific container. Furthermore, these items will go through a unique disposal process to reduce the risks of harming the environment.
Trustworthy rubbish removers know which debris will go to the incinerator or the recycling plant. Thus, hiring their services will help maintain the eco-friendliness of your home renovation project.
6.Save Time And Money
Some homeowners think that hiring trash removers is a waste of money. These folks think they can save the extra cash by disposing of their refuse by themselves. But, that might not always be the case.
You may have to sort the trash yourself if you plan to tackle the waste disposal using DIY techniques. In turn, you sacrifice valuable minutes in taking on a task that you might not be fond of doing.
Also, you might need to pay fines if you dispose of a specific type of trash incorrectly. Mistakes can happen during waste disposal, and it can lead to expensive fees. Also, don't forget that you may have to spend money on gas since you're going to travel to the nearest junk removal station in your city.
Save yourself the trouble of wasting time and money by hiring a bulk rubbish removal firm after completing the renovations. The help of experts allows you to spend your time and money wiser than trying (and, perhaps, failing) to remove garbage from the premises correctly.
7.Accurate Cost Assessment
Opt to hire the services trusted rubbish removers as they will give you concrete cost assessments based on the amount of trash to dispose.
Conversely, if you let non-professionals handle the waste disposal, you might only get a rough estimate for their services. Also, the costs for this non-expert assistance might be more than the allotted budget for post-renovation garbage removal.
However, trusted companies in the rubbish removal industry should know better than to scam you into paying for expensive and unjust prices. Instead, these dependable firms will only charge you for the waste products they ought to remove.
One quick assessment should determine the total costs of the services. Note that the evaluation can be in different forms. For example, the company may only require pictures of the garbage for disposal. Conversely, another firm might send a representative to personally check the amount of waste to be removed.
8.Safe Waste Removal
The materials and tools you use to remodel the property might be harmful to your health. For example, handling harsh cleaning chemicals may damage your skin if you're not wearing protective gear.
You have the option to buy safety gloves and other pieces of protective equipment. But, purchasing these extra items might not be a good idea if you're on a tight budget.
Gain peace of mind, knowing that you won't need to handle harmful wastes with the help of bulk rubbish removers. Professional junk removers already have the equipment and know-how to deal with different types of garbage.
The equipment used in professional waste disposal may also include a first aid kit. Experts in this sector understand that accidents may happen during trash removal. Hence, the existence of a nearby first aid kit puts everyone's mind in the job site at ease.
As a bonus, you won't have to put your physical well-being at risk by lifting heavy clutter. Home remodeling may include weighty wastes, such as concrete and wooden beams. Leave the heavy lifting to the professionals as these individuals should have sufficient muscle power to carry the hefty items for disposal.
9.Avoid Potential Legal Concerns
You can't just throw garbage at any place you want. Otherwise, you're going to be on the wrong side of the law. Avoid potential legal issues by letting professionals eliminate the clutter produced by your home renovation project.
For example, your landlord may need you to hire a waste disposal service to prevent causing damage to the rented property. Ignoring this rule and disposing of your junk in a non-efficient and unorganized manner will face you with legal fines.
10.Maintain Aesthetics
Home remodeling projects might be for naught if clutter is still in the area. Also, mishandling wastes may lead to additional mess, ruining the hard work you put into beautifying the property.
Bulk rubbish removal services can help maintain your remodeled home's aesthetics with careful and efficient trash disposal techniques. Remember, a clean home will always look better than a cluttered house.
Final Words
The services of a professional bulk rubbish removal service won't let you down. After the cleaning job is complete, you can marvel at your accomplished home renovation project without the extra mess. Let this article help you understand the importance of hiring expert trash removers and why you should hire these specialists today.