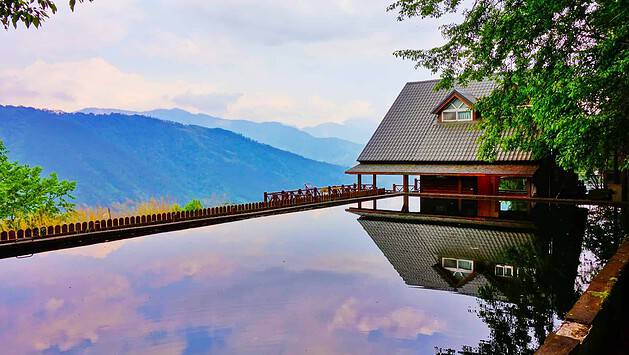 Each year, the RIBA House Awards shine a spotlight on some of the most inspiring and innovative residential architectural designs. 2023's showcase was no exception, featuring homes that span from elegantly tucked-away houses in serene landscapes to sustainable and unique designs amidst urban settings. Here are the highlights:
Blackbird By Lyons Architects With Hamish Herford
Situated in the tranquil Cotswolds, Blackbird is a residence conceptualised for a couple with a keen interest in gardening and artistry. Upon entering, the modest, grounded hall dramatically transitions into an elevated living space, offering a sense of wonderment and awe.
Forest Road SNUG home By Ecomotive
In the heart of Bristol lies the SNUG Home, a sustainable gem occupying a mere 44 sqm plot. This abode not only challenges conventional urban living norms but also presents an innovative and cost-effective solution to home design.
Threefold House By Knox Bhavan Architects
Nestled in the heart of Teddington, the Threefold House exemplifies how architectural prowess can transform an irregular and unused brownfield site. Discreetly set away from street view, this residence introduces a series of three verdant courtyards, ensuring abundant daylight, effective ventilation, and mesmerising views for its ground-floor spaces. The understated street façade is a mere prelude to the dynamic and thoughtful design that lies within.
Hidden House By Hall + Bednarczyk Architects Ltd
Carved into the Herefordshire hillside, the Hidden House boasts panoramic vistas of the Brecon Beacons. Seamlessly integrating modern design with a vernacular touch, this residence establishes a heartwarming retreat in its rural context. This work of art uses structures like retaining wall systems uk to create the separation between land and house as the house seemingly seeks into the ground.
Saltmarsh House By Niall McLaughlin Architects
Perched on the Isle of Wight, Saltmarsh House is the epitome of architectural precision paired with sustainability. Drawing inspiration from Victorian glasshouses, its modern design provides uninterrupted views across Bembridge Harbour, making it a pinnacle of peacefulness and architectural grandeur.
Southwark Brick House By Satish Jassal Architects
Situated on a challenging brownfield backland site in Southwark, this sunken three-bedroom brick and timber home is an ode to innovative design. By sinking the foundation over a storey into the ground, the residence ingeniously transforms spatial constraints into a distinct architectural feature.
Spruce House And Studio By Ao-ft
A stunning representation of modern construction paired with historic surroundings, the Spruce House and Studio emerges in the Walthamstow Village Conservation Area. Built using cross-laminated timber (CLT), this new structure celebrates the evolution of its location – a street that once thrived as a village high street.
What truly sets this design apart is its thoughtful exterior: a façade echoing the memory of a shopfront, complete with ground-level glazing tucked behind slatted timber shutters. This design concept seamlessly extends indoors, with the use of slatted privacy screens granting sneak peeks from the home's interior to its lush garden.
The RIBA House Awards 2023 once again showcased the boundless potential and creativity in residential architectural design. These homes, each unique in their narrative and context, underscore the importance of innovation and vision in shaping the future of housing. For those keen to delve deeper, the RIBA Journal offers comprehensive insights into these architectural masterpieces.