The traditional materials used when creating a driveway, path or even a pavement are concrete, tarmac, and even block paving. But these materials are now starting to be phased out in favour of porous paving materials.
What is Porous Paving?
Porous paving is a surface that is hard enough to walk or drive on but allows water to drain through it. In fact, although concrete was originally non-porous there is now a version that is porous, although it is weaker and not useable on fast roads yet.
Concrete and tarmac are generally the cheapest option but there are many benefits to using porous paving:
Water Management
Heavy rainfall on non porous surfaces results in a lot of water going down the drains and into the sewer systems. There are two problems with this.
In heavy rain the amount of water going down the sewer pipes can be too much for the system, leaving them overloaded and potentially overflowing into the streets or even into your home.
Despite their being huge amounts of rain the majority of the water is simply taken away, providing no benefit to the soil round and under the paving. This is not good for the environment. Porous surfaces allow the water to soak through which helps ensure everything has the nutrients it needs.
Temperature
Porous surfaces allow the water to soak into the material and the surrounding ground reducing the temperature of the soil. This can prevent the ground from overheating which is detrimental to the plant life in the immediate vicinity.
Even better, you can choose a pale colour for your porous paving and reflect the heat of the sun back into the atmosphere. This will help to stabilize the local temperature which is great for plants and humans.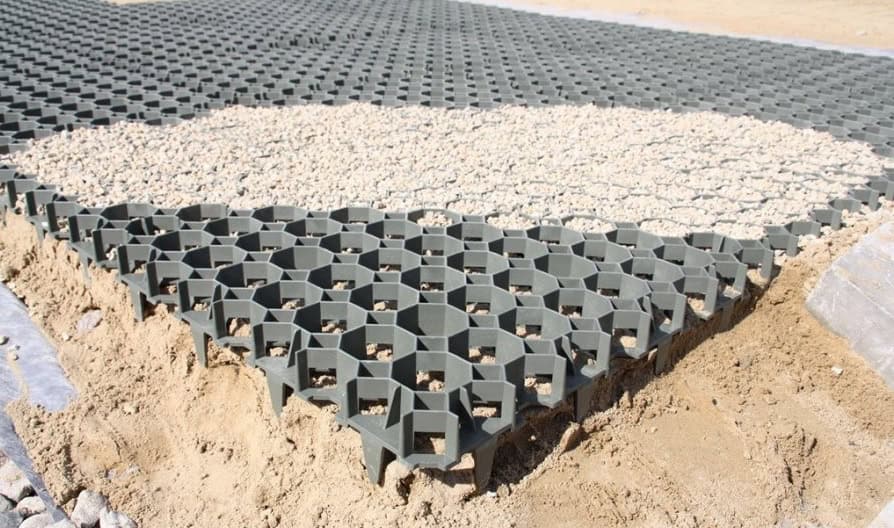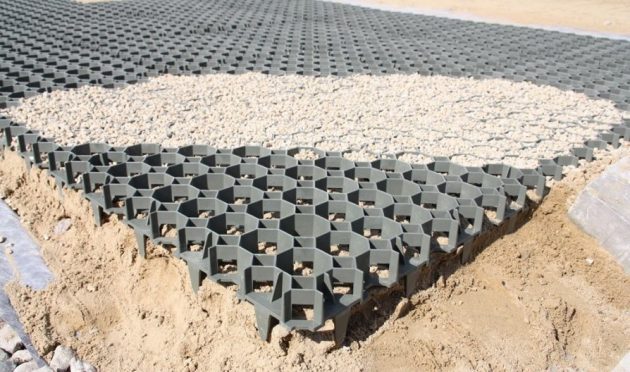 Looks
In general the range of porous paving offers a better look than the default options of concrete and tarmac. This is simply grey or black. However, porous paving can be arranged in patterns or the materials themselves can make a positive effect.
Wood decking is a great example of this; it looks good and is porous.
Environment
Concrete is made from cement and when this mixes with water it has a chemical reaction which creates carbon dioxide and other substances. Unfortunately excessive quantities of carbon dioxide are detrimental to the environment.
Porous surfaces are made from materials that do not have this effect when created. This means that using these materials is better for the environment.
Easy
Although porous paving might cost a little more than non-porous it is generally much easier to lay. All you need to do is dig several inches below the soil and then put a layer of hardcore down. Once this is compacted and levelled you can add your porous top surface; and it will be strong enough to take vehicles.
Durable
Although permeable concrete is weaker than standard concrete all the other porous surfaces are generally considered to be stronger. In addition you can recycle the materials at the end to create new pathways!