Should you plan to spruce up your garden, you may want to invest in one of the many Norfolk summer houses available. Having a summer house in the garden is worth the investment. It is also nothing new. It has been popular in the past and continues to be something that people like to have in their gardens. Long ago, the summerhouse has been a sanctuary for those who want to spend personal time out of the house, reading or writing or getting projects done. It is the ideal place to have some privacy surrounded by the beautiful outdoors.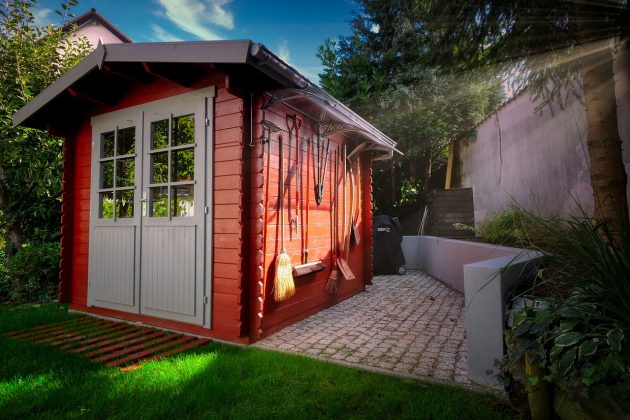 A summer house does not only beautify your garden but allows you to have a functional extension for your home, whether as an additional living space or for other purposes. It gives you a chance to unwind and recharge away from the confines of your home. It is also the perfect storage place to keep your property's exterior neat and your tools and other equipment organized. If you want to know more about the benefits of summerhouses, listed below are why they are worth investing in.
It beautifies your outdoor space
A summer house adds charm to your garden. When it is well-designed and complements the rest of your property, it is a perfect addition to any unused area of your exterior. If you find yourself wanting to have some privacy out of your home, a summer house is a place to unwind and recharge. It is like having a charming living space extension where you can spend your free hours while you feast your eyes on your surrounding garden. Having a summer house can also add value to your outdoor area. If you plan to put your property up for sale in the future, potential buyers would surely appreciate this additional structure.
It keeps your property's exterior neat
A summer house also functions as an excellent storage place for various items left out in the garden. Tools, equipment, bikes, and other things that you would not store inside your home can be kept safely in the summer house. Neatly tucked away, your property's exterior looks well-maintained and neat. Exposure to the elements can also cause rusting and other damage to items left out in the garden. When stored inside the summer house, they are protected and easier to locate when the need to use them arises.
It can be used for get-togethers
If you love having small gatherings with friends, a summerhouse can serve as a shaded outdoor area to entertain. It can be a place to hang out and enjoy the fresh air with the company of loved ones. Most people have barbecues or dine al fresco in their summer houses. It can hold party fare, utensils, and other items you need for get-togethers. Rather than occupy the main house and call for more cleaning up after the party is over, everyone can enjoy being out in the garden.
A summer house is a worthy investment and can be used for various functions depending on what you want. Pick out one that is suitable for your purpose, with a design that complements your property. Having one will make you the envy of your neighbourhood.