We may not recognize it – residing in noisy cities, working in glass buildings and staring at screens, but subconsciously we all long for nature — the smell of a forest, the touch of cold water from a stream, and an ever-changing landscape of trees, stones, bushes, grasses, wildflowers and the soil.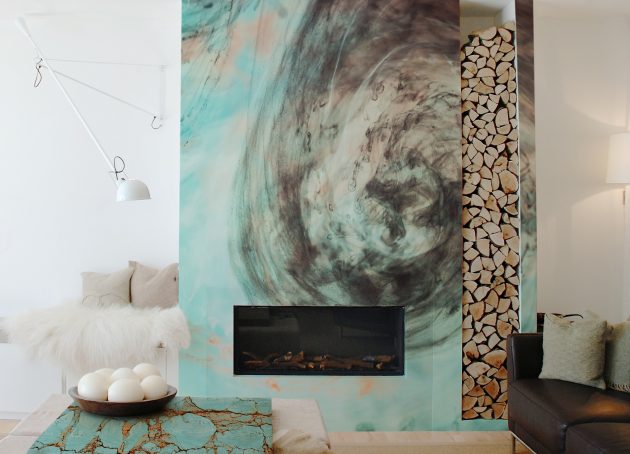 This longing was recognized and used by designers from Pixers in their latest collection called Nature Hues. The creators of this collection carefully studied mineral structures, shades of stones, and colorful liquids to curate both soothing and moving pieces of art for wall and furniture decor.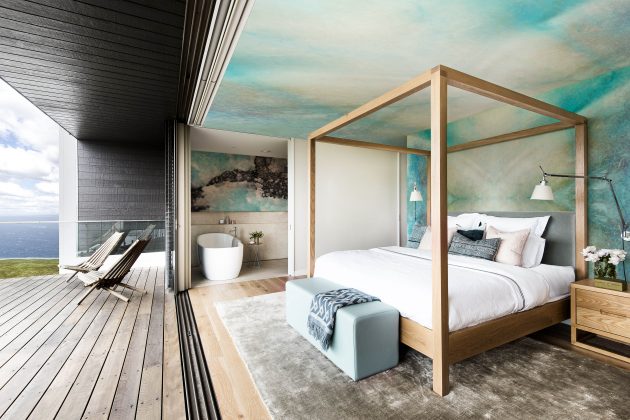 The leitmotif of this collection is the admiration of nature and the structures it 'paints' on the surfaces of rocks, trees and in the air – says Kasia Kapuscinska, Pixers' stylist, – The photographs carefully selected for the collection provide  a unique look to any surface: they will look gracefully as wall murals and will make a clear statement as prints.
Sometimes it feels like everything's moving around us like pictures  scrolled on the touch screen – we see enormous amount of them but do we really see them? The Nature Hues collection celebrates the contemplation of nature, pastel hues and the beauty of the microcosmos invisible to the  naked eye.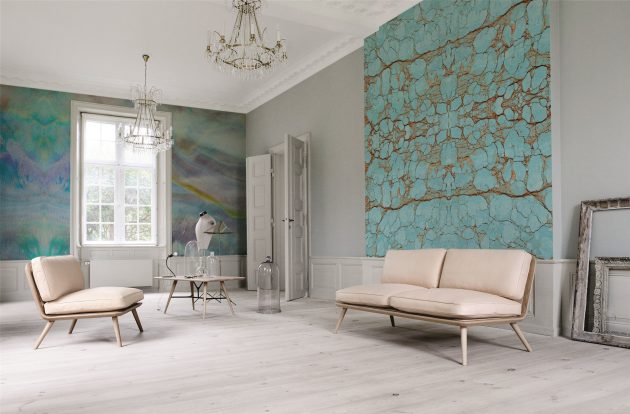 Nature creates through the time — hundreds or thousands of years. Nature is slow, quiet, and humble. But when it's done, its work is nothing but pure beauty. Small and big uneven sea-green pieces of granite stone captured from up close and printed out on a huge wall mural create a breath-taking wall decor.
The Nature Hues collection showcases macro photographs of natural surfaces such as: smooth, noble marble, split rock, water swirls and the complex insides of agates, as well as particles of substances in diverse physical states. The colors of: pastel blue, turquoise, pink and purple blend with paint-like effects so look like they were manipulated with a human hand.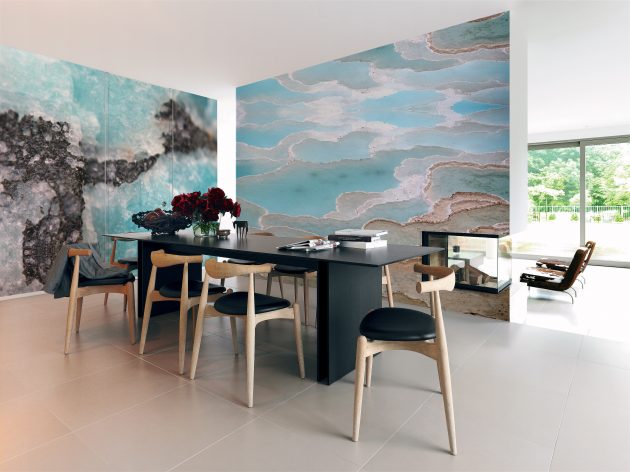 In nature we find everything. Every shade — from dark green to magenta to off-white. The whirls of colors on an iridescent surface grasped by the photographer bring joy to our simple room — a living room, a bedroom, or the like. And by observing and contemplating the uniqueness and transience of natural motifs, we simply relax and rest. The Nature Hues collection can serve as a reminder of the nature we crave in our busy city lives.
All products from the Nature Hues collection are available on demand, in custom sizes, with up to 5 working days delivery time. They come in a variety of high quality eco-friendly materials, such as the reusable Pixerstick. Pixers ships all over the world and offers a 365 days money back guarantee on all products.