There are many factors to consider when planning a new home design. Beyond the layout, size and foundational structure, every architect needs to add features to make potential buyers place competitive offers. These are a few smart features buyers look for in modern residential structures like houses, townhomes and condos.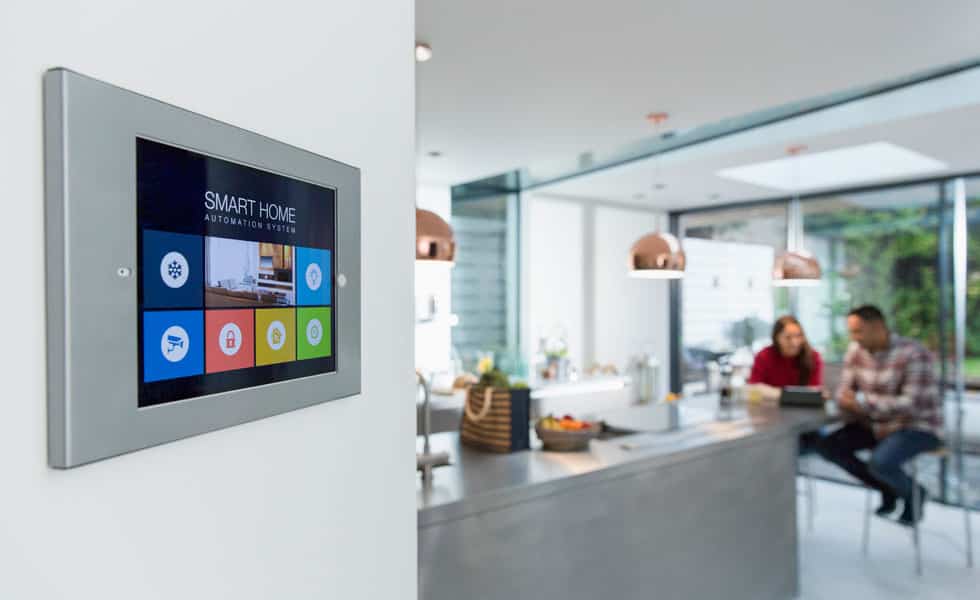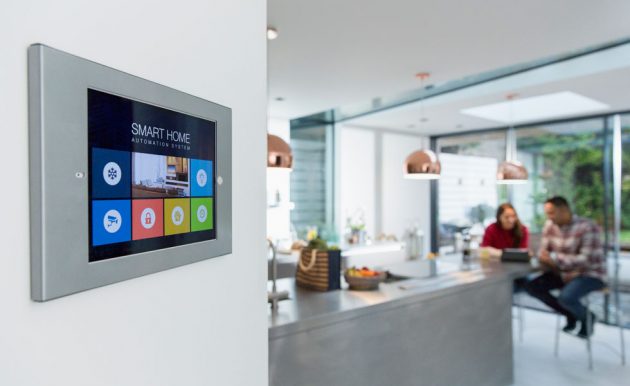 1. Updated Security Systems
Break-ins are everyone's worst nightmare. People want to protect themselves, their loved ones and their property, especially if they move to an area with rising crime rates or frequent robberies.
It's always good to install the latest security systems in home designs. Future buyers will feel more confident that their purchase will give them a safe, happy place to live. Smart security packages should include mobile app controls and remote viewing capabilities. Advertise these on the property description to spark buyers' interest.
2. App-Enabled Garage Door Openers
Most people have smartphones, so features with free apps are an excellent way to elevate any home design. Garage doors significantly benefit from app-powered devices because homeowners can use their phones to access their garage, double-check that the door closed when they left and verify their home's security while on vacation.
Standard jackshaft openers now come with Wi-Fi connectivity. Look for models that also take up minimal ceiling space to provide clients with the latest high-tech garage features.
3. Smart Smoke Detectors
Any house that includes a propane-powered fireplace or gas stove needs smart smoke detectors. Homeowners will rely on them to ensure they aren't breathing carbon monoxide or at risk of a house fire.
Architects can also work with builders to double-check each smoke detector before the new buyer moves into their house. Simple things like ensuring each battery works will prevent 41% of deadly house fires linked to faulty sensors.
4. Sleek Solar Panels
Many people want to go green because it helps the planet and saves them money. Adding solar panels to home designs is an easy way to combine those benefits with any new house plan. The panels could attach to parts of the roof that face the back of the property to avoid taking away from the home's curb appeal if that's a primary concern for a client.
Ensure buyers learn about the many advantages of their new green energy. They should understand how it powers their home and that they could be eligible for a 26% tax credit depending on the year they start using their panels.
5. Energy-Efficient Light Fixtures
Nobody enjoys getting the electric bill at the end of each month and finding a higher number than expected. Homeowners may not be able to keep track of which lights are on at any given point in the day. Architects can help them before they ever move into their new home by including energy-efficient light fixtures in the house's design.
Eco-friendly light fixtures brighten any room without using as much electricity as a standard bulb. They may also come with dimmer switches for customizable energy usage or automatic shut-off capabilities. Some homeowners may also prefer fixtures that sync with their smartphones to turn off lights remotely and reduce their carbon footprint.
6. Touch Screen Refrigerators
People have used refrigerators for decades without needing touch-screen panels in each door, but that doesn't mean homeowners don't prefer smart models. Adding these fridges or freezers to a house plan will bring that property into the 21st century.
Smart kitchen appliances use less electricity and give homeowners smartphone access that makes their lives easier. They could add food to their grocery list by tapping menu options on their fridge's screen or order delivery without leaving the kitchen. Apps could also allow them to customize temperature settings or track water filter replacement dates, depending on which model comes with the home's design.
7. Wi-Fi Enabled Door Locks
Door locks are one of the best smart features to add to your home designs. Buyers could make themselves and their loved ones safer by opening an app on their phone or logging into a website. No matter where they are, they'll always be able to lock or unlock their doors while verifying their property's security. Wi-Fi-enabled locks also don't require monthly subscriptions, making them cost-effective for homeowners on a budget.
8. Self-Cleaning Ceramic Tiles
Ceramic tiles are popular flooring options for modern home designs. They're sleek and match many aesthetic preferences, but they can also become a smart feature for any residential property.
Look for ceramic materials that utilize technology to add anti-bacterial coatings to each tile. Homeowners will automatically live in a cleaner environment and spend less time washing their floors. Most people are more aware of their health after the recent pandemic, so self-cleaning tiles appeal to potential buyers in more ways than one.
Add Smart Features to Your Home
These are a few smart features to add to your home designs that buyers and clients will love. They maximize any home's comfort, usability and safety with modern technology. Consider them while drafting plans for future builds, and your properties will become much more competitive.