We always focus on fixtures and appliances when we start talking design for kitchens and bathrooms. But what about your lighting choices?
To keep things simple, we're not talking about any major renovation work and you shouldn't need to worry about dealing with your electrical services to make any of these style updates.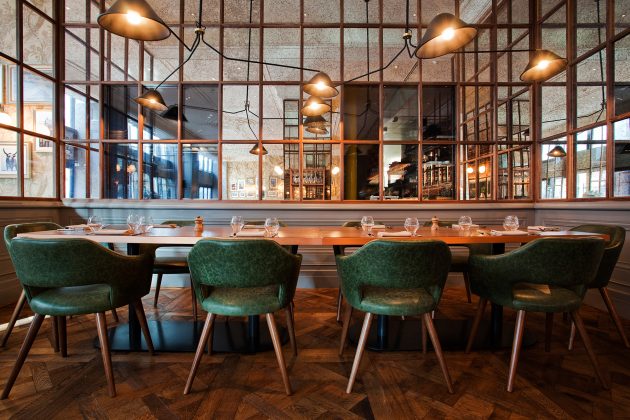 Bold Creative Fixtures
Lights no longer have to be simple and practical. You can change the entire look of your kitchen or bathroom with a gorgeous dramatic fixture. Depending on the style of the room, you can choose an antique chandelier that is dripping with glass beads, or a funky modern fixture with an industrial feel.
Strip Lighting
Not all lighting choices have to involve decorative statement fixtures. You can make an impact with a more subtle, almost invisible, approach too. Running a strip of lights along the underside of your upper cabinets can provide direct lighting to your counter space without harsh light throughout the kitchen. Same applies in the bathroom. You can also add the same kind of strip lighting at floor level, perhaps along the toe-kick of the cabinets to add more path light in the room. However you place them, you can change the look of the space in no time.
Energy Efficiency
Not really a style issue but a trend nonetheless. Replacing light bulbs with more energy efficient models will save you money on your utility bills, and make your house a little bit more environmentally friendly in the process. Currently, the best choice for lighting is the LED bulb. They will use up to 80% less power than the old-fashioned incandescent bulbs, and will last more than 5 times longer. Even if you have no interest in changing out the fixtures, you can improve your lighting by investing in a few new bulbs.
Smart Lights
Similar to the last point, but not quite the same thing. Modern technology has touched every part of our lives, and now that can include your lighting fixtures as well. Lamps or even smart bulbs themselves can be connected to your mobile devices so you can control them remotely. That can let you schedule timers with any light in the house, or simply turn them on and off when you want. It may also allow you to dim the lights without having to change switches or modify the lights themselves.
Floor Lamps
These are two rooms that traditionally have wall-mounted or ceiling fixtures. You can try something different with a floor lamp instead. Granted, this will only work if you have enough floor space to allow for it, but it can create an interesting look and let you focus task lighting right where you need it.
Neon
Yes, this 70s trend is back again. The bright pop of color can be a fantastic and unusual accent, even if you don't have an overall modern theme in the room. Small neon fixtures won't break the bank, and you can get creative with the shape and color. The flexibility of neon is the key. You can have it write out a word or two, or have a specific shape that appeals to you. And your choice of colors is endless.