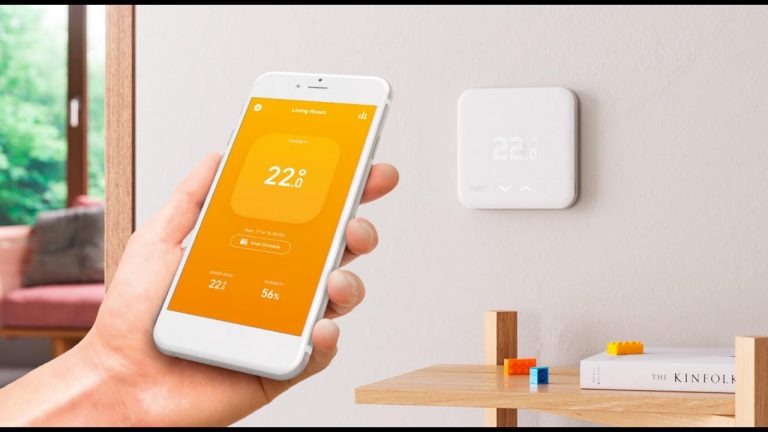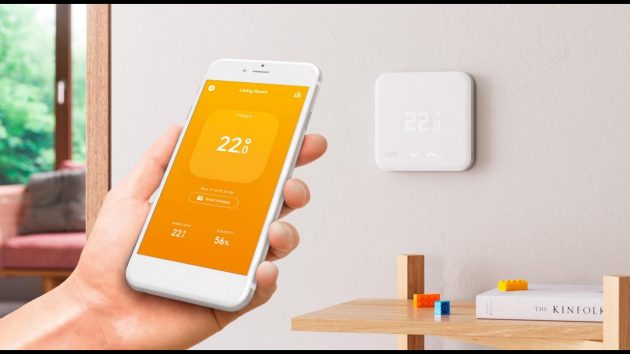 In recent years, digital thermostats have become more prevalent in American homes. Switching from a manual to a smart thermostat can greatly influence your budget, house, and comfort level.
You can easily upgrade your heating, ventilation, and air conditioning (HVAC) system with the addition of a digital thermostat. To replace an old thermostat, purchase a new one and remove the old one from the wall, noting the wire placement and configuration. Next, you connect the thermostat's cables to the power source.
Carefully read the installation and setting instructions to get the most out of your new thermostat.
Here Are The Benefits Of Installing A Digital Thermostat In Your Home
Cost-Effective
Thanks to digital thermostats, they can fine-tune the temperatures in homes any day. Automated temperature control makes staying at home as comfortable as possible while saving money. During the winter, you can schedule your device to warm your home before you go home from work or set it to a holding temperature while you are away. If your supplier has installed it appropriately, you can even configure separate rooms to different temperatures. It's time to quit putting your health on the line to save money.
Ensures A Consistent Temperature
Furthermore, smart thermostats allow you to keep your house at a steady, comfortable temperature. Even when the weather outside is hot, these thermostats allow you to regulate the temperature to a predetermined number. Your thermostat can maintain a constant temperature in the winter by following a pre-programmed schedule. You will be able to keep your house more pleasant for you and your guests throughout the year with the help of a digital thermostat.
Saves Time
By allowing you to set the temperature and forget about it, digital thermostats save you time. Using a manual thermostat involves temperature adjustments throughout the day. You will have to make a few more alterations before you depart when the time comes. It quickly becomes tiresome after a short period. That can all be avoided by installing a smart thermostat. You can go about your day without worrying about your thermostat once you have set it.
Suitable For Any Building Type

You can find a smart thermostat that meets your needs for your home, vacation home, or workplace. You need not fiddle with your thermostat again after your heating and air conditioning contractor installs it in a few hours.
A Customization Is An Option
You can customize a digital thermostat in a variety of ways. The first step is to choose a thermostat suitable for your requirements. There are smart thermostats and adaptive thermostats, and 7-day and 5/2 thermostats. On smart thermostats, Wi-Fi settings are standard. This is an excellent choice for people who are constantly moving and rarely stay at home. It is easier to change the temperature in your home with the help of an app that comes with these thermostats.
It is possible to program your thermostat using information gathered from smart thermostats. As long as they are given the opportunity, they can adjust to new situations. Additionally, digital and programmable thermostats may include additional features. Vacation mode, air filter indicators, and voice programming are just some of the optional features. Vacation and hold functions may be beneficial if you have a vacation home or rooms that you often don't use. When you are not home, you can save money by turning off the heating and cooling in those areas.
You Will Always Have Access To The Information You Require
A smart thermostat will alert you if the temperature drops or rises rapidly above or below the pre-set range. You will be notified even when there is no electricity. The most important benefit of these devices is that they alert you when your heating and air conditioning systems need to be serviced. They can even identify when it's time to change the air filter.
Keep Your HVAC System Optimized
Before you invest a lot of money in a new heating and air conditioning system, it's typically good to check out a few things first. If your HVAC system is outdated or inefficient, you may want to consider using a digital thermostat before making a significant purchase. You can extend the life of your appliance by reducing the amount of work it has to do and ensuring that it is operating at its peak. With a well-maintained heating and cooling system, you can extend the life of your new HVAC unit for many years to come.
Gain The Benefits Of A Digital Thermostat Today!
You can start reaping the benefits right away with a smart thermostat. TADO can help you get a digital or smart thermostat installed in your home. You will be able to locate the ideal thermostat for your home's requirements from among the many high-quality options available.
Call us now to get a free estimate for a digital thermostat installation.