In recent years the French are crazy about Scandinavian style decorating home. And his philosophy? Careful combination of simple elements. This combination has won numerous catalogs around the world and became a distinctive style in many homes. The purpose of this style is to achieve a natural balance.
One of the most basic characteristics of this style is natural wood. In Scandinavian countries, the tree is sacred. As forests stretching as eye, these people constantly take care of natural forests and have a special relationship with nature. Natural wood is clean and light is an advantage, as the wood of pine, birch, fir, oak, beech. To make a peaceful atmosphere in the living room tree is favored to be smooth and rounded shapes.
Other significant features are soft materials and clean shapes. Tree combines very well with soft materials and they can be set in all rooms as the soft cushions, checkers wool sofa, rug or fur at the foot of the bed. The shape of Scandinavian furniture is clean form with rounded end. This combination of elements is reflected in a unique way.Color also plays a major role. White color symbolizes immaculate expanses of snow. In combination with other elements the home gets bright and relaxed atmosphere for which this style is popular.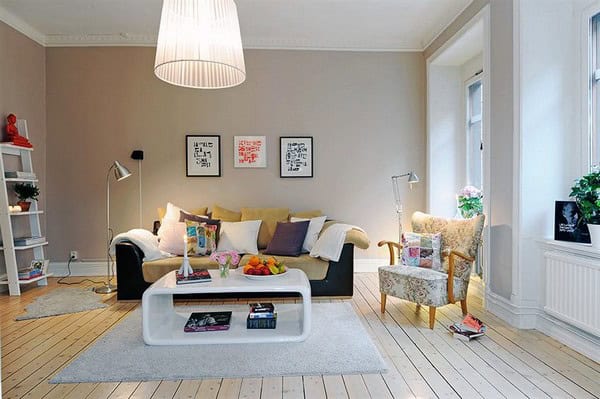 Source