Are you the owner of a period property? Whether you've recently purchased an old house with a view to doing it up, or you're planning to make alterations to your long-time period home, be very careful. Working with older buildings is not for the faint-hearted. Unless you have a good knowledge of building design and engineering, it's easy to get it wrong.
Of course, if your property is 'listed', you'll be able to make hardly any changes without obtaining consent first. That way, the special historical and/or architectural significance of your home is respected and protected for the future and cannot be ruined. It's illegal to carry out works to a listed building without having been granted listed building consent. There are stiff penalties for offenders and your unauthorised 'improvements' will have to be reversed or remedied at your expense.
But even if your house doesn't carry the status of being listed or forms part of a Conservation Area, it doesn't follow that you should carry out alterations willy nilly. Unfortunately, not every property owner is attuned to what it takes to improve a period property, nor educated to carry out works sympathetically. I spoke to expert building services consultants BSE 3D who know a thing or three about improving the quality of the built environment about the worst ways you can ruin a lovely old building.
1. Causing structural damage
One of the worst things you can do to any property is to add too much weight to the structure. It's easily done, especially if you're not too sure about how much weight the building can support. The consequences, if left unchallenged, can be dire and threaten the structural integrity of the entire building. This is where you really need to consult a structural engineer.
Building design and construction methods for period buildings differ greatly from modern techniques, so what works for a new build family home won't be suitable for a Regency town house. With historical buildings, something as simple as replacing the original roof tiles with newer, heavier material, can be a real issue. You can also compromise the structure by removing load bearing walls, chimney breasts or other architectural features that are essential to the strength of the building.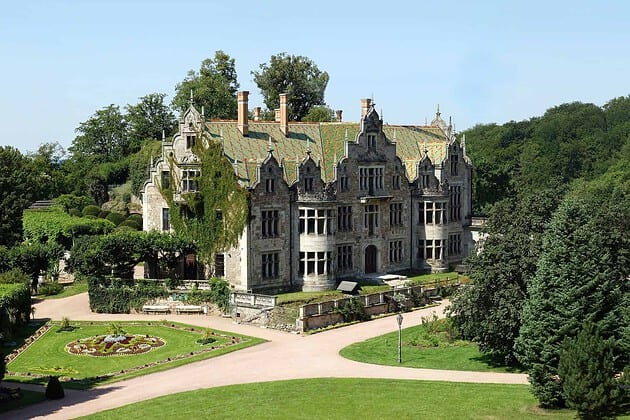 2. Adding unsympathetic extensions
Extending a period building comes with a whole set of questions that should be carefully considered and always with the help of an experienced architect. Do you want the extension to be in keeping with the original style of building? Are you planning to juxtapose old and new design? What about the size of the extension vs that of the old building?
Adding to an old building will drastically change the look and feel of it; you need to be sure that the new combined aesthetic will be pleasing to the eye, not look like it's been stuck on without much thought. In principle, there's nothing wrong with wanting to build an extension as long as it's done sympathetically – like these examples – and doesn't ruin the original period building.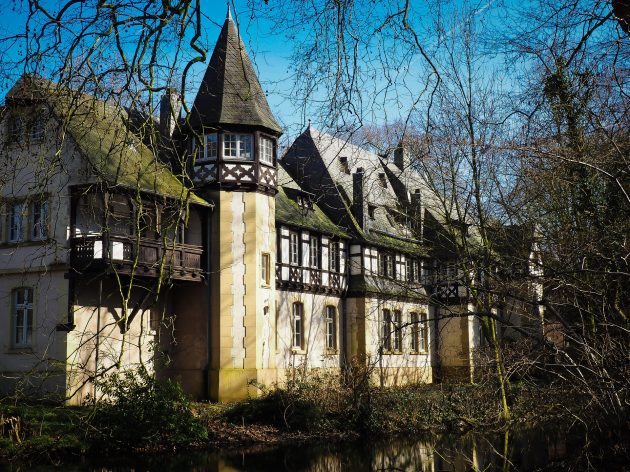 3. Ignoring the period style
Making little alterations and refurbishments may seem like a small deal, but with historical properties, every detail counts. From plastering a wall to fitting electrical sockets, changing the front door or paving the driveway, you need to keep the architectural period of the building front of mind at all times.
Replacing rattly old Victorian sash windows with modern uPVC windows may seem like the sensible choice but the period look and feel will be lost and the building all the poorer for it. The same goes for internal doors and hardware, or any architectural detail that identifies your home of being of the period.
While appreciating the need to make the house suitable for modern 21st century living, if you blithely ignore the original elegant and attractive design of the property, the result will be a mishmash of styles that may look very odd indeed.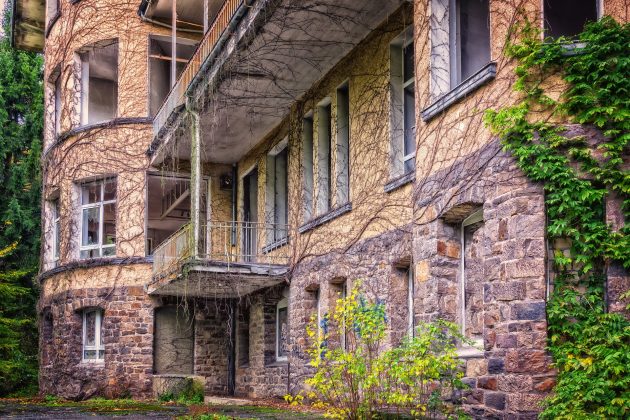 4. Clashing modern equipment
Don't ruin the external appeal of your period property with modern accoutrements. A satellite dish on the front of a stone cottage? An extractor fan visible on the outside? Whether it's lack of foresight on your part, sheer laziness or plain indifference on the part of your installers, a misplaced piece of equipment will stick out like a sore thumb, taking away from the aesthetic of the period building.
With a bit of planning, this can be avoided, since it's almost always possible to resite this kind of equipment discreetly so it will be least visible.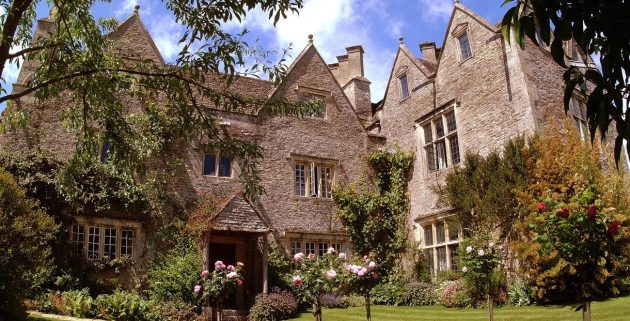 5. Employing abrasive cleaning methods
Cleaning the exterior of the building will restore its former glory and a quick and effective way to remove dirt from buildings is always the preferred option. However, many modern cleaning methods are unsuitable for old buildings as they can cause significant surface damage. They include chemical cleaning and sand blasting using dry or wet grit or other abrasives.
There have been many documented cases of decay and erosion in period buildings that have been entirely caused as a result of harsh abrasive cleaning practices.