The central office building of Role Technique designed by EDDA Architecture in Istanbul responds both present and future needs of the company with an innovative and contemporary design approach.
EDDA Architecture, which responded the Role Technique, make the foreign brands in the electric and electronic sector meet with different sectors in the country, in his search for a new office in a quality which was compliant to its changing vision and targets, brought quality, elegance and peace together as thinking of the most subtle details in the 2000 meters of centre building of the firm in the region of Serifali, Umraniye. EDDA Architecture, which put signature to the offices, making the life easier by analysing the user expectations correctly, provided a luminous and peaceful working environment to Role Technique by benefiting less from the daylight.
EDDA Architecture, which dealt the Role Technique office as a structure, whose rough construction was completed, provided maximum benefiting from the natural light as making revisions on the facade. With this target, while designing the three facade of the building, a transparent and a spacious atmosphere was provided in the interior spaces which were receiving plentiful light. By the separated walls' being completely glass.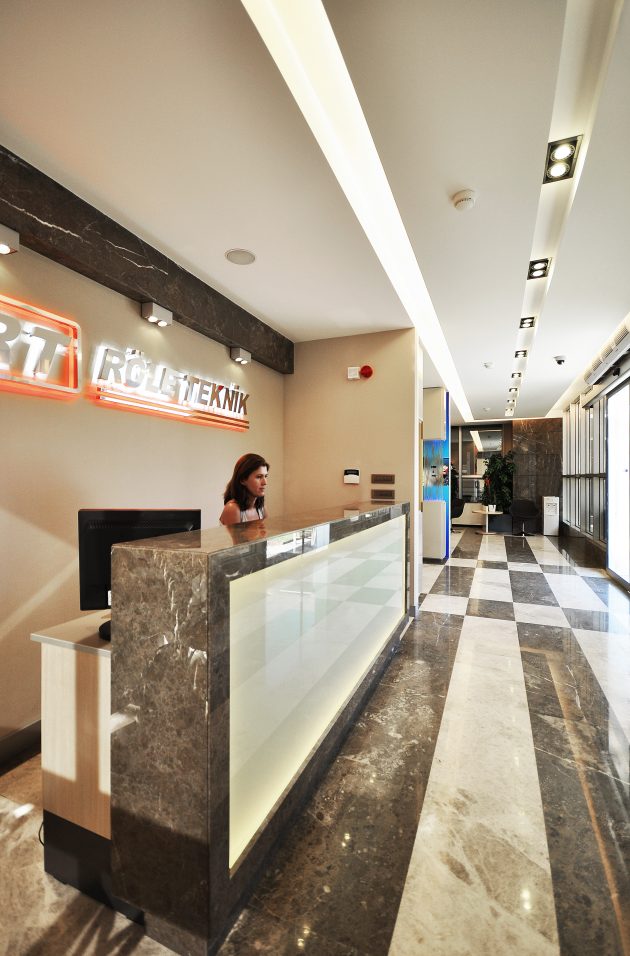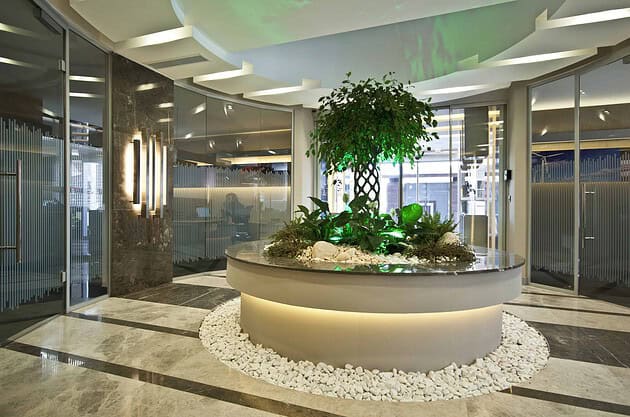 As rearranging the current circulation areas, in the project where the ground entrance axes were taken into the middle, the departments were placed around this entrance axe. While forming an exhibition area where the products of the firm were placed in the welcoming reception area, a green garden was also placed in the middle axe of the gallery planned between the basement and first floor. Panels were formed on the walls of all departments with visuals, convenient to the activities and services of the firm.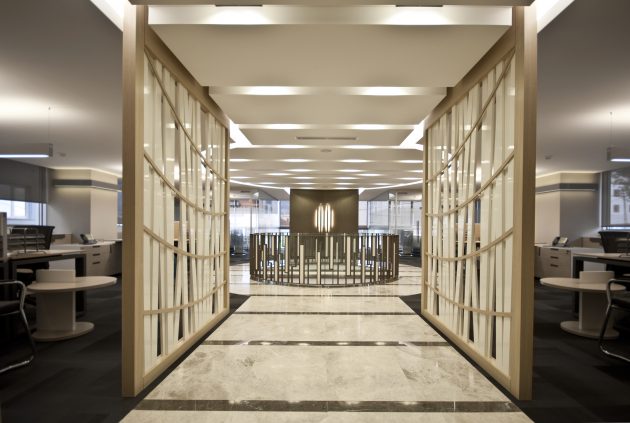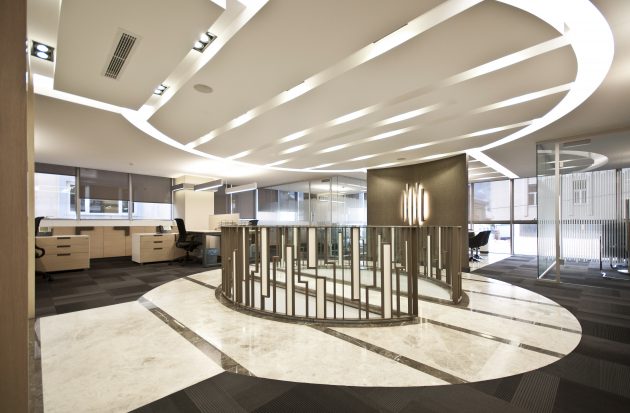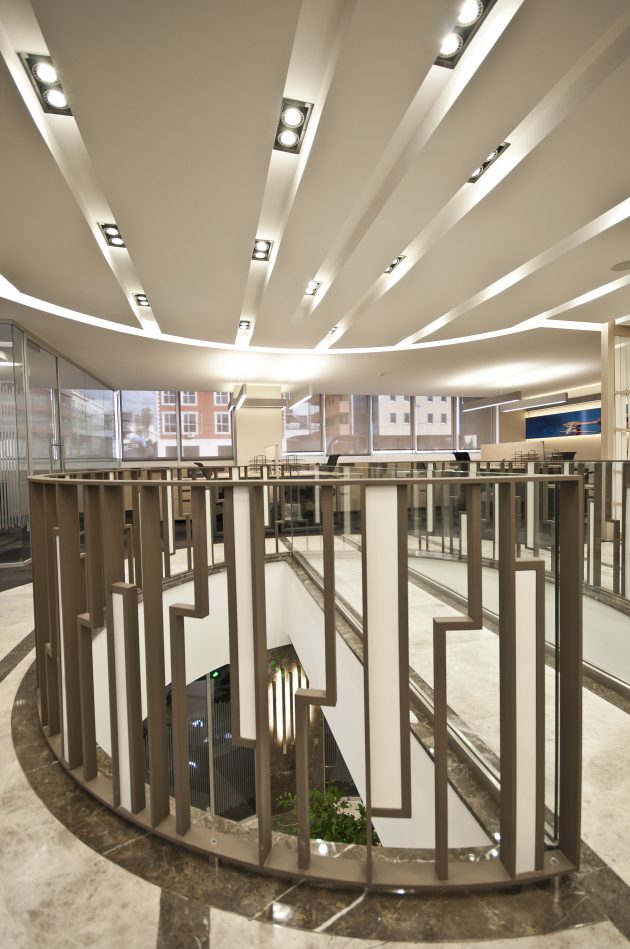 As arranging one storey of the building as the management storey, the company shareholders and senior staff were placed into this storey. In the terrace floor, a café and a restaurant area were formed for the employees to eat their meals, to become distant from the intensity of the business life and stress. In this storey, there was also a recreation area which had an exit to terrace.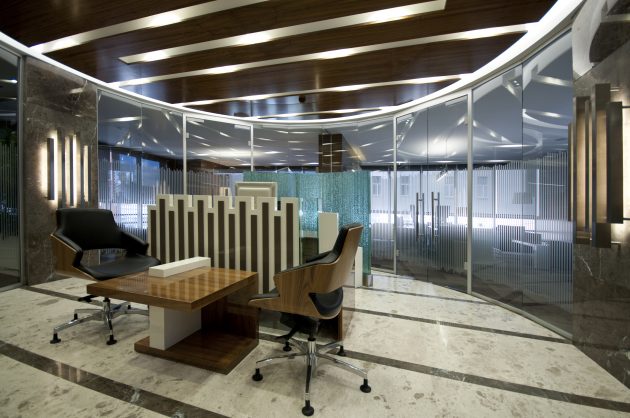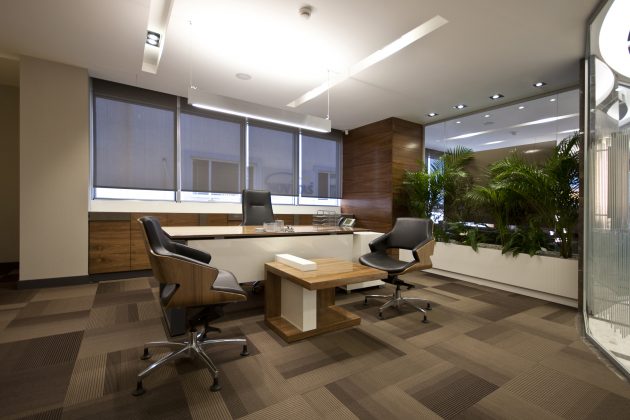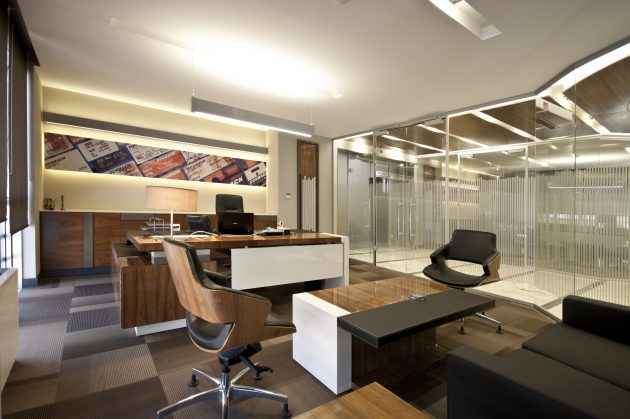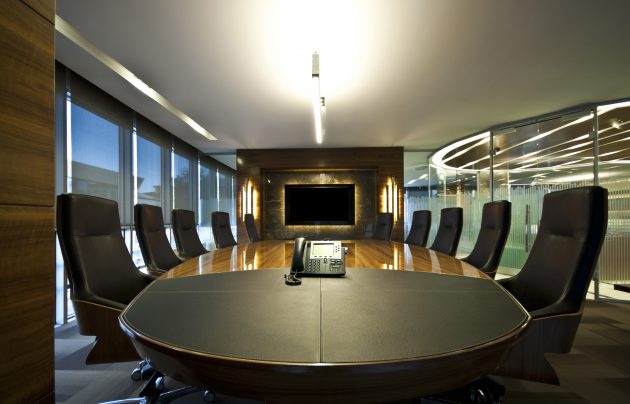 The Interface Stepforward carpet tile was generally used on the floors of the office. Mermaid coating were predominantly used in the circulation areas. While lightening products were selected from the Avolux firm, the linear lightening were designed as special to the project. All the office armchairs and chairs were selected from the products of the Connection brand.