Amazing contemporary & luxurious home is located in Fingal, Australia. The whole project is made by Studio Four.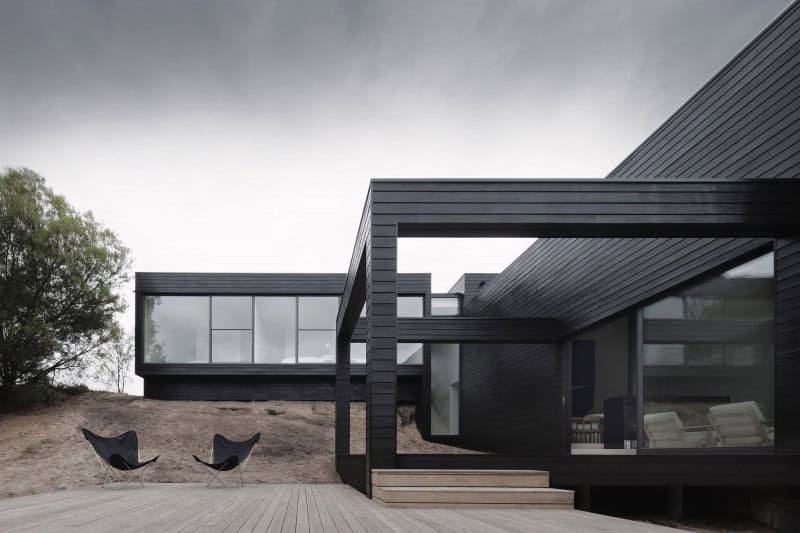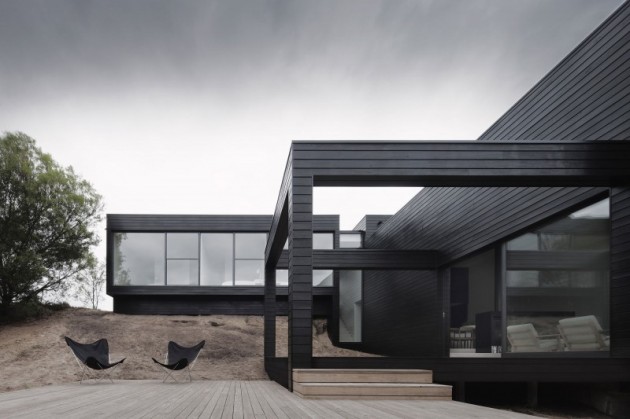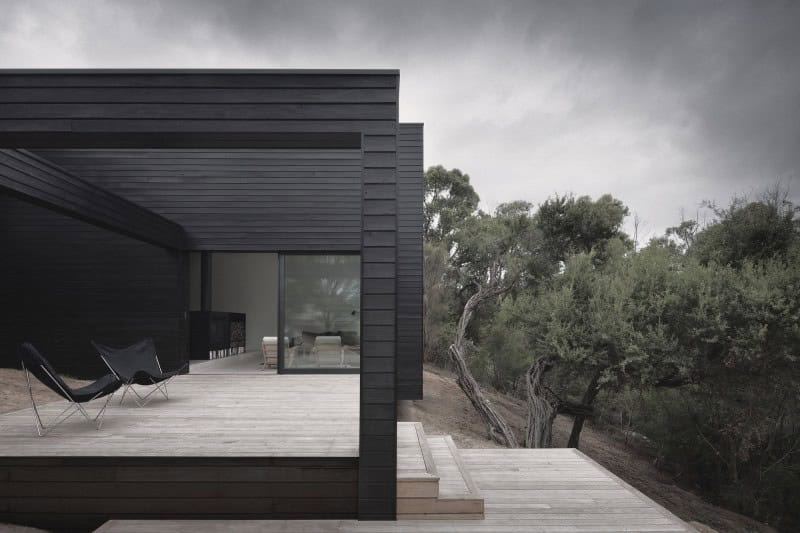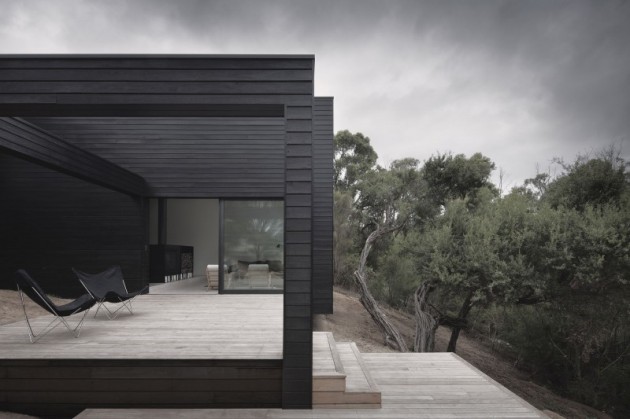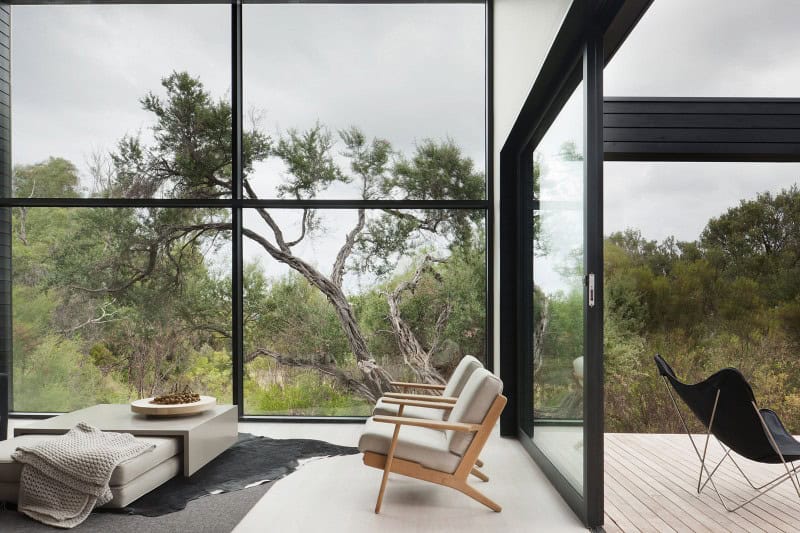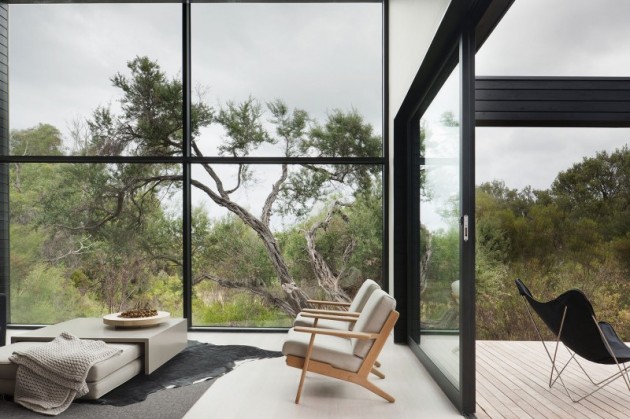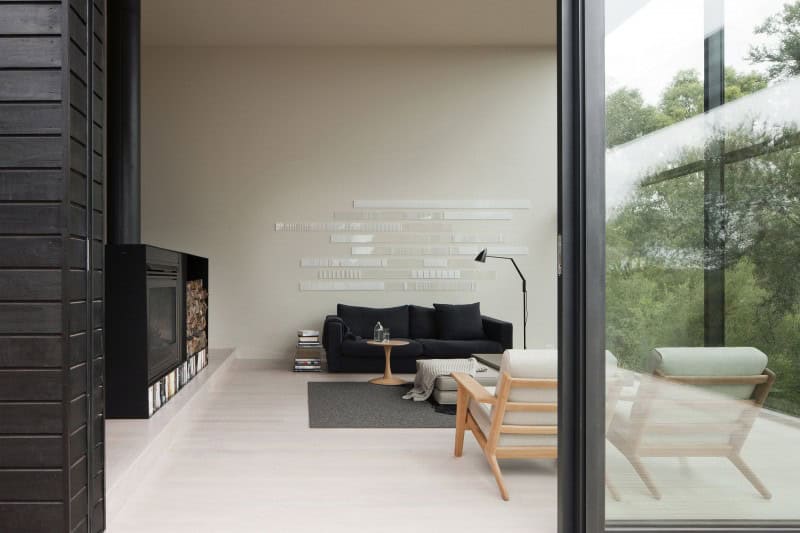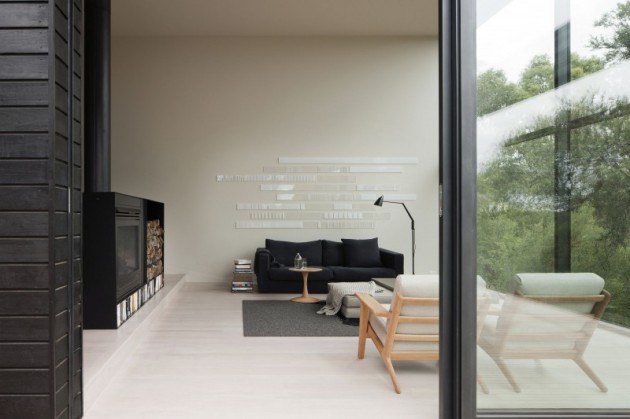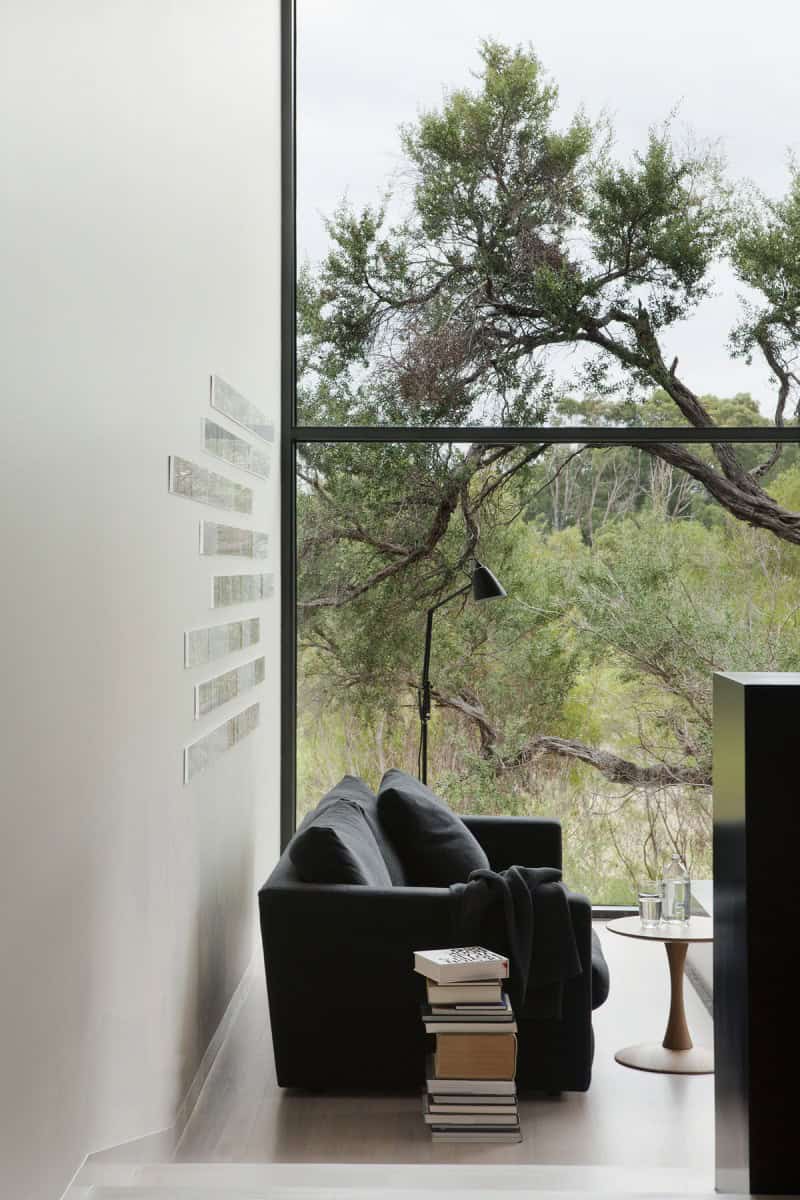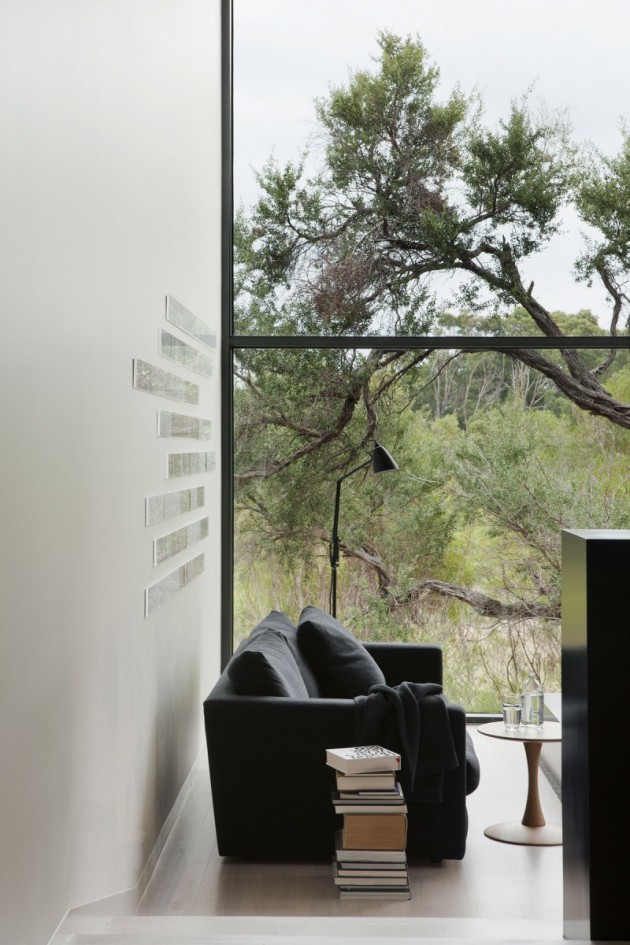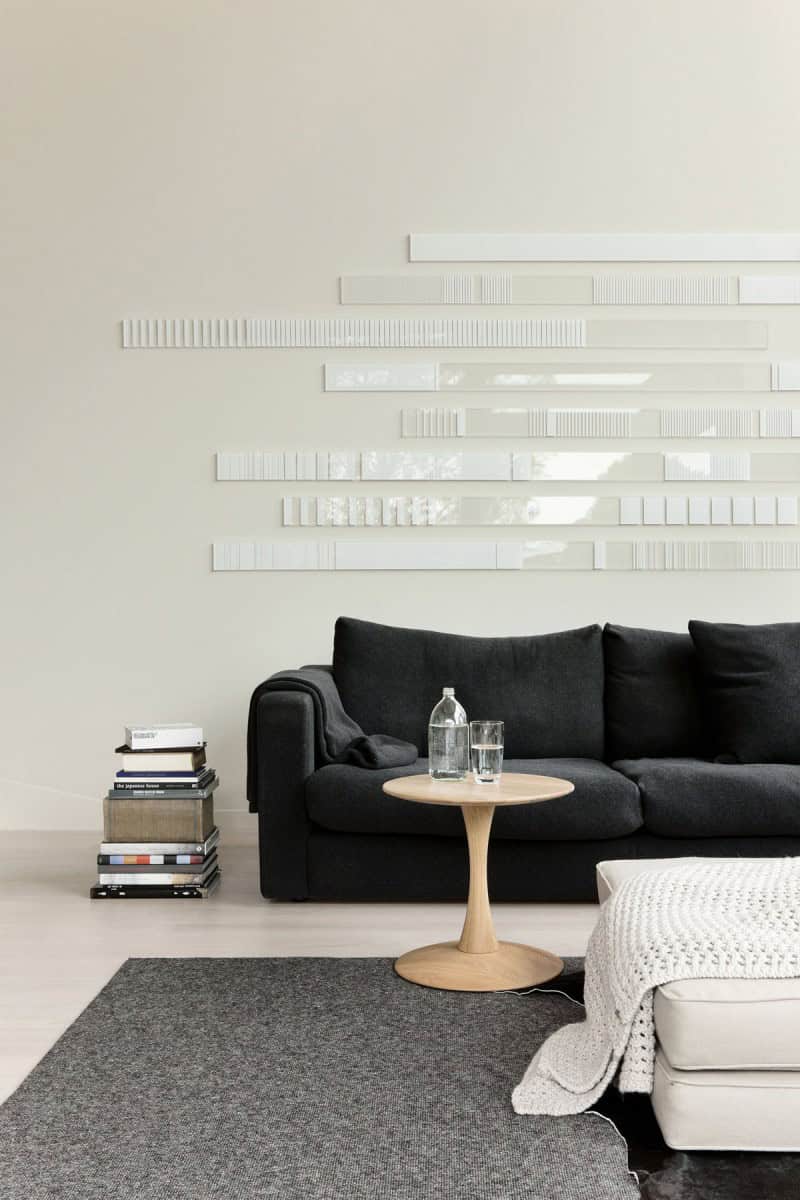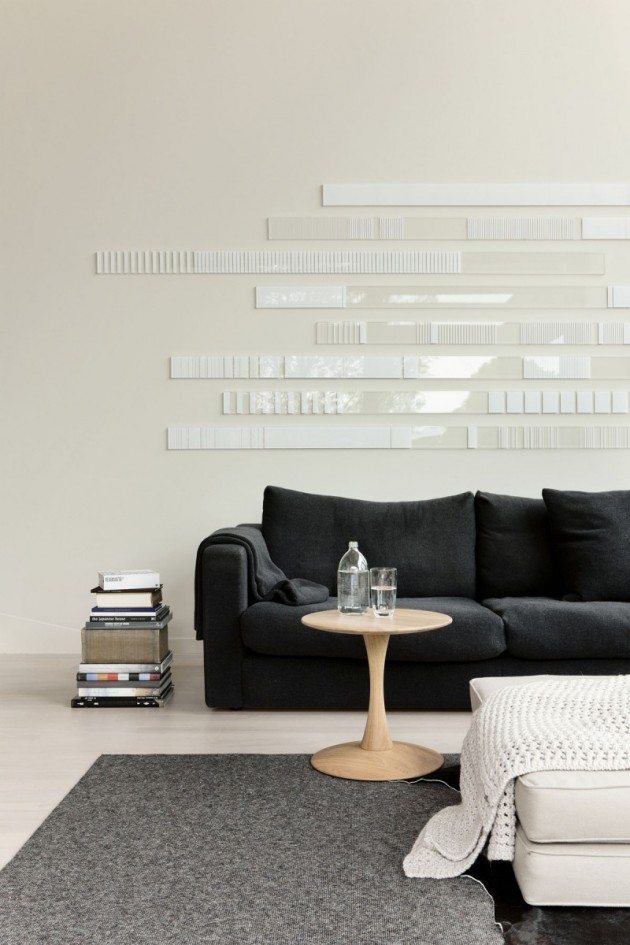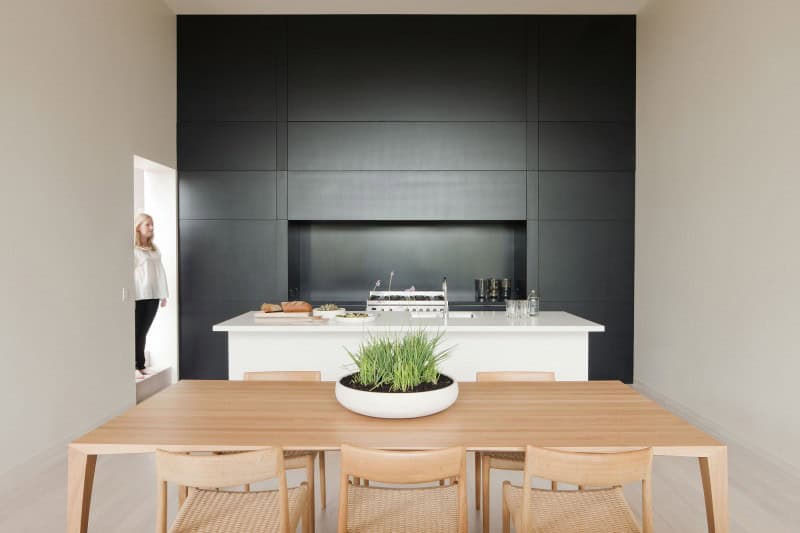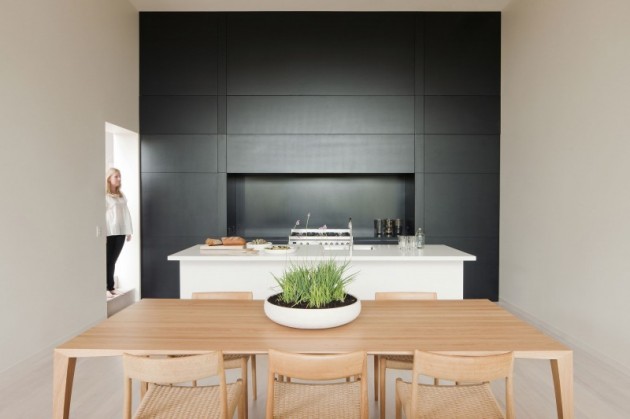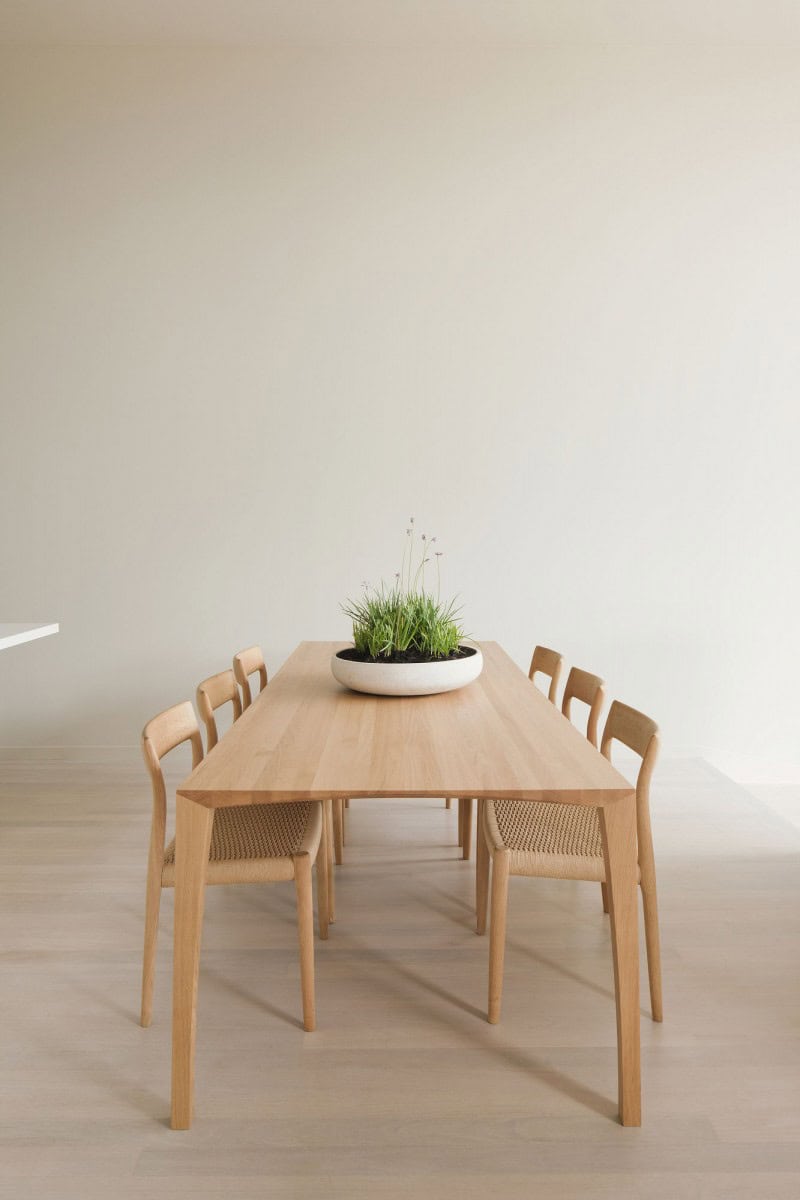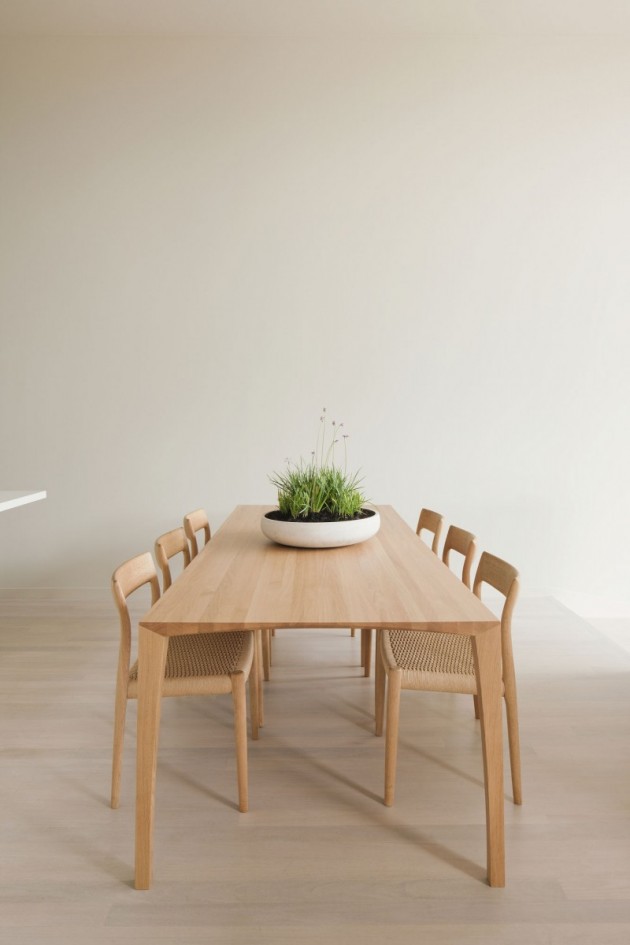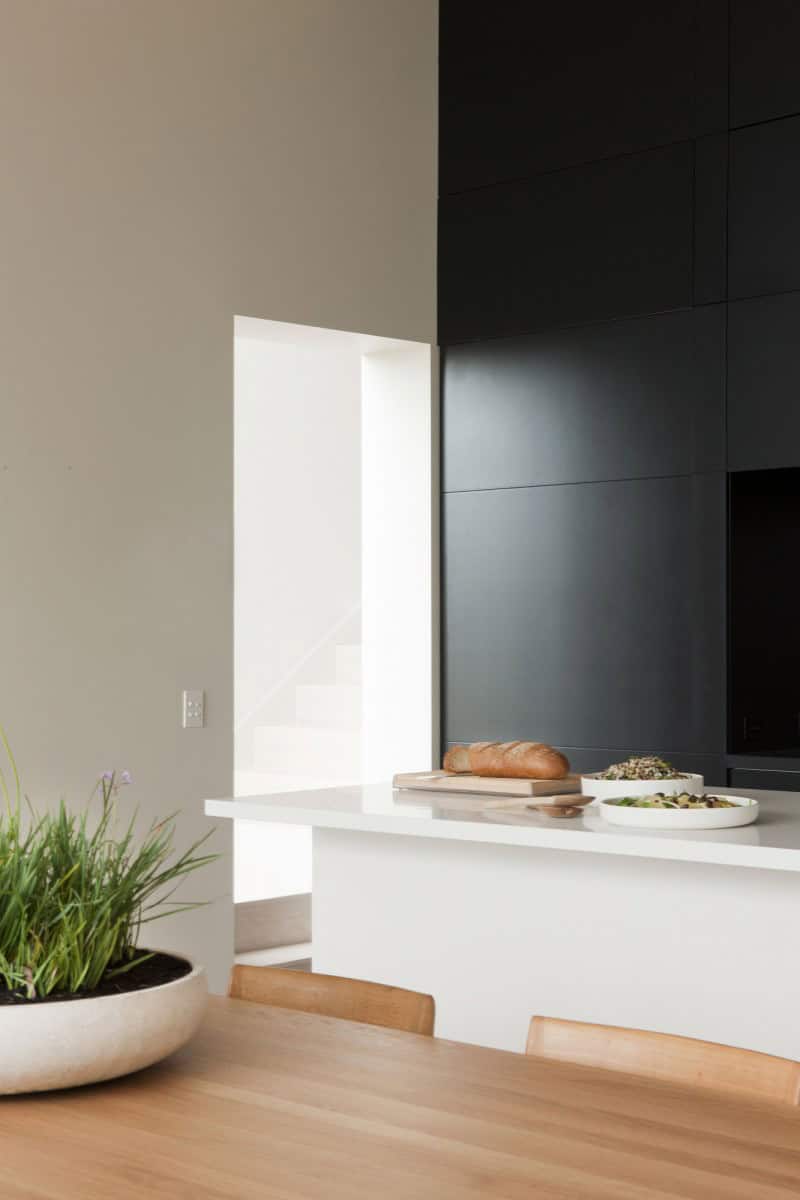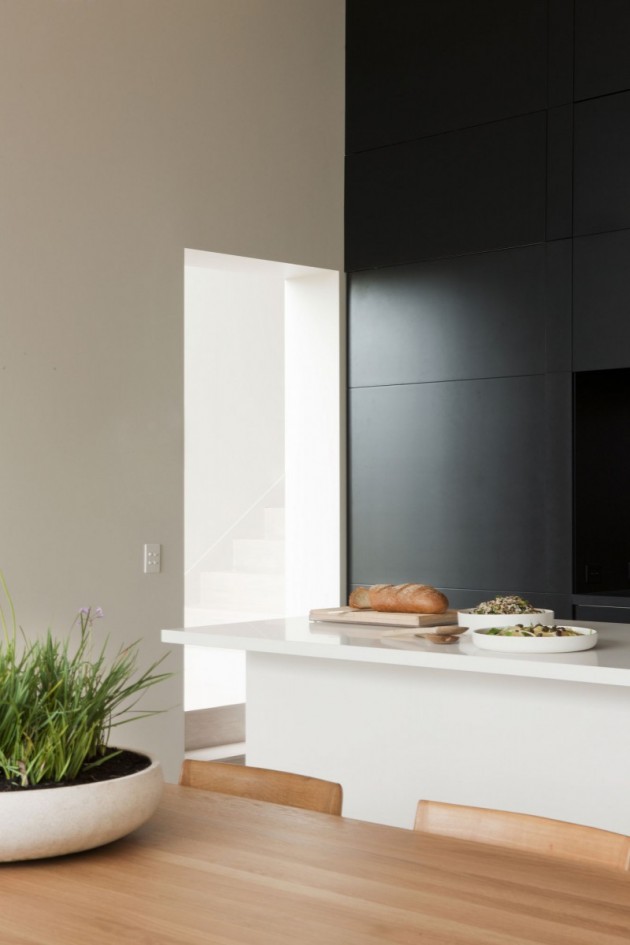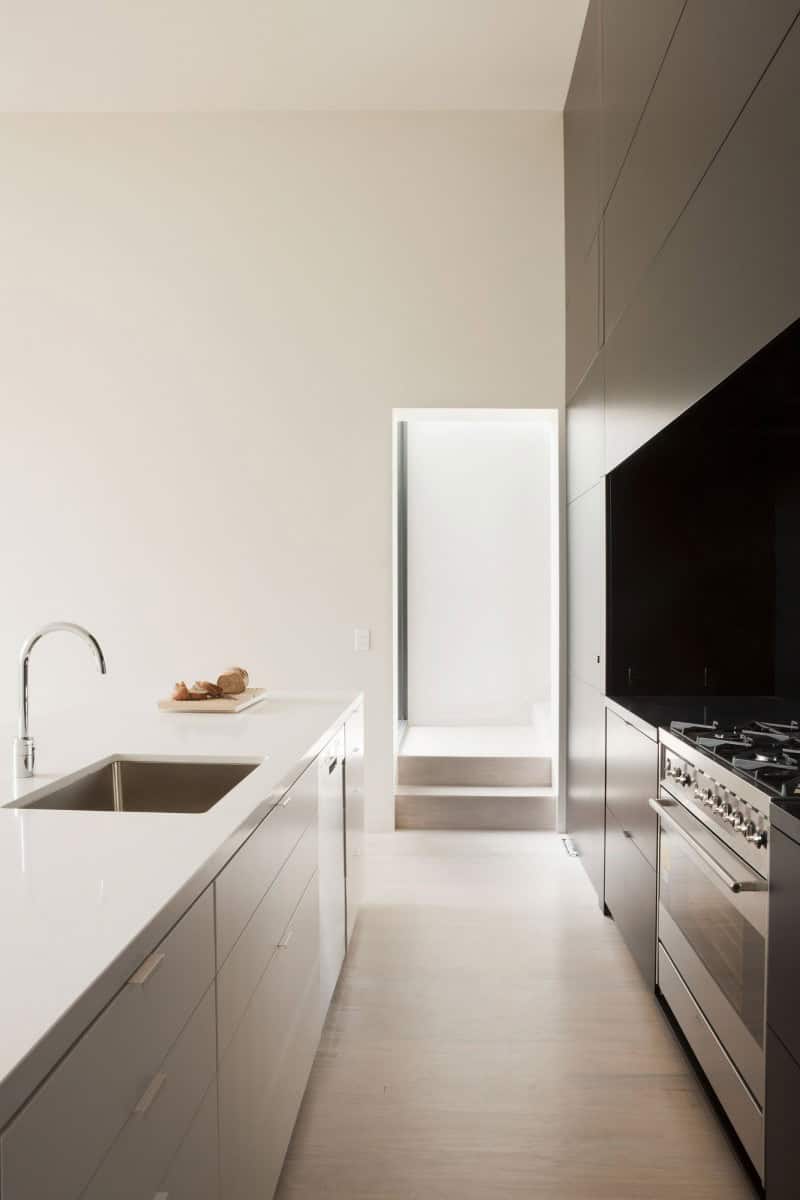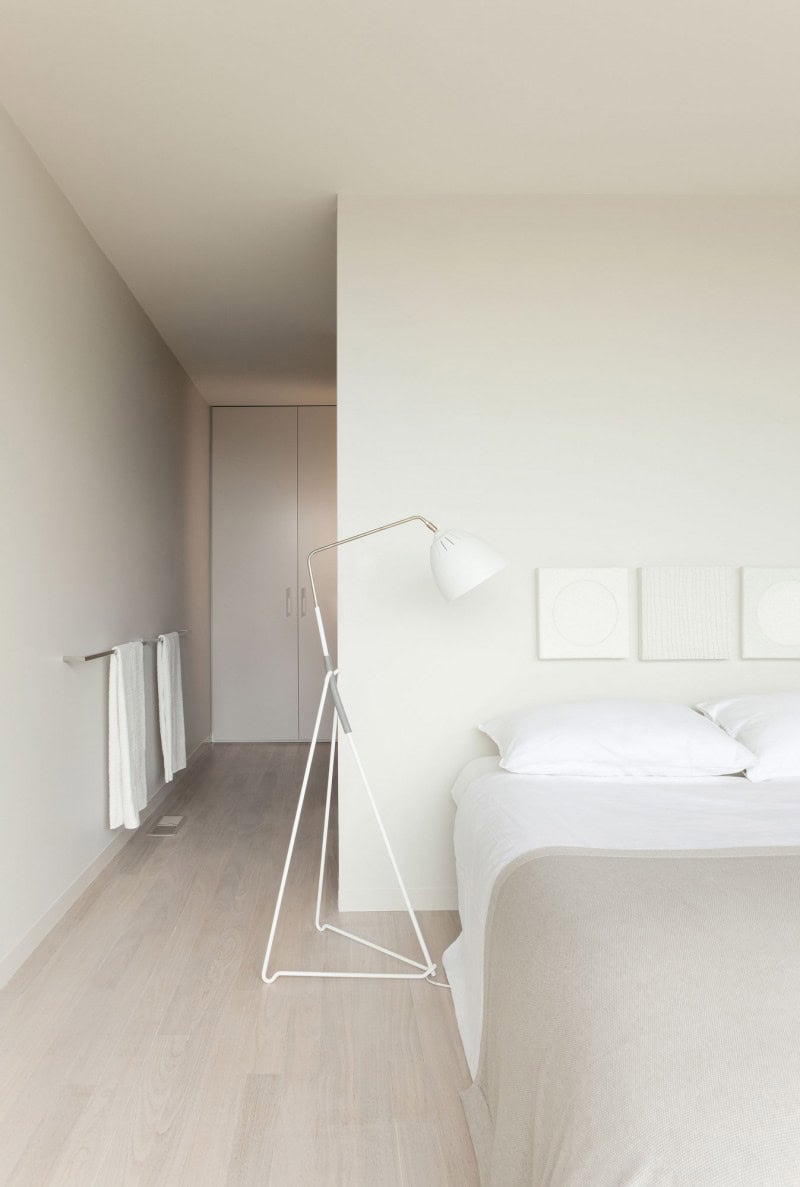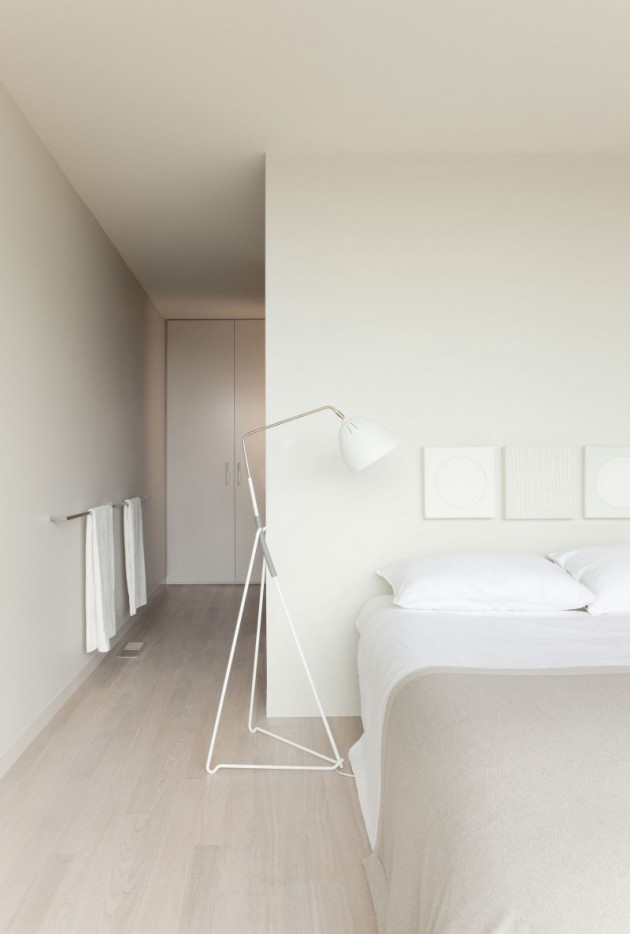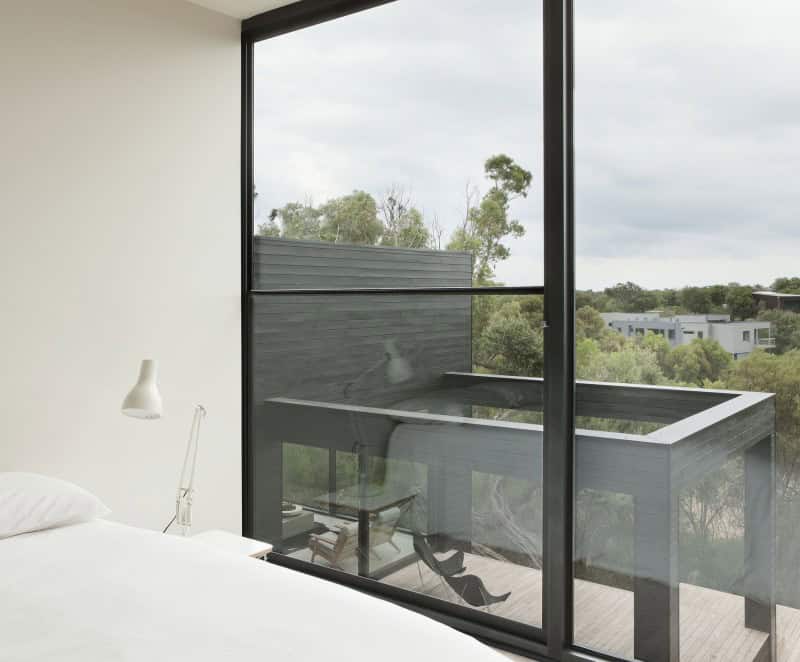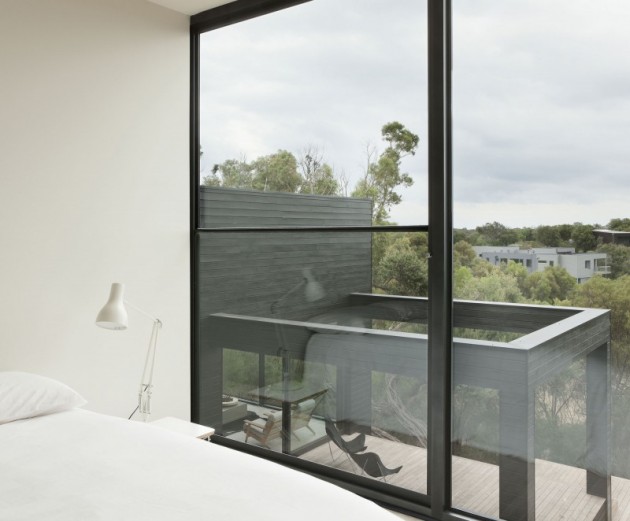 Ridge Road House by StudioFour:
It is difficult to gain more than a glimpse of the dwelling through the surrounding vegetation. Where the house is visible, it blends within the landscape, the black timber cladding and dark reflective glass selected to help dematerialise the building form from its natural surrounds. The front elevation comprises solely of blackened timber walls, punctured only to signify the entry. From the street the scale of the house is deceptively modest, the second, lower level is non apparent. The building form sits low, within the existing native grasses, promoting opportunities to connect intimately with the landscape. In stark contrast to the surrounding houses, which attempt to cancel out the sloping topography by creating a podium level at which the outdoor areas sit exposed high above ground level, the design for this house adopted a gentler strategy, with the building form spilling down the slope to terminate in a series of terraced decks. These low lying decks provide privacy from the golf course below, whilst the surrounding native landscape shelters the outdoor areas from harsh prevailing winds.
Our challenge was to demonstrate that a custom architectural solution could achieve our client's budget whilst responding directly to the essence of the site and its location. The house demonstrates that we could not only capture the sense of place, but we could also deliver a competitive cost effective solution. By using pared back forms and detailing and a restrained palette of materials the emphasis becomes not on the insular and what has been 'designed in', but what nature has provided and drawing this readily available 'genius loci' inside for all to experience. The design for this house stems from an exploration into the absence of what is not necessary, in both building form and detail, which is at the core of sustainable design. Renewable timber was selected as the primary building material. Used both internally and externally, its natural aesthetic properties are complemented by the low energy levels required in its production, which significantly reduce the environmental impact of the building.
Photos by: Shannon McGrath