Master-planned communities (MPC) are the modern way of living. These communities are large and mostly self-sufficient, having all the facilities you could think of—shopping centers, schools, hotels, hospitals, and even recreational facilities. An MPC consists of many neighborhoods created by various homebuilders with different home styles and price ranges. If you love a real community setting with lots of amenities to interact with others, then a master-planned community is for you. Thanks to the various price ranges, you also get to choose the place that best suits your budget.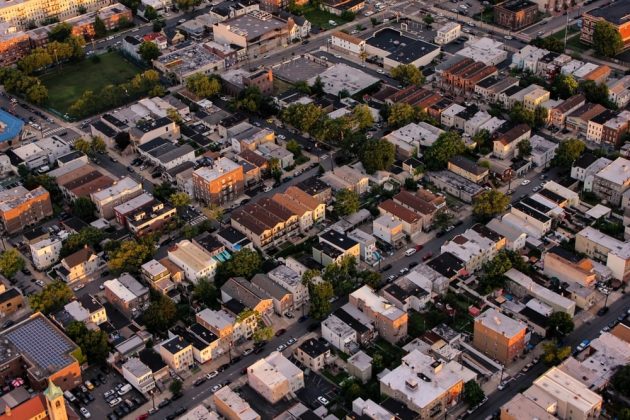 When choosing the perfect place to settle, the outdoor and surrounding matters as much as the interior. Below are five outdoor designs and features to look out for.
Consistent themes
When all the elements in the community have a consistent theme, it promotes a sense of cohesiveness. Lighting, signage, mailboxes, and street name themes should speak the same language.
Exceptional outdoor living spaces
There is value in having an outdoor space which is an extension of your home. For one, it makes your home seem larger. For example, outdoor dining should be adjacent to indoor prep places, like a kitchen that opens through a Nano wall to an open patio.
The furnishing of outdoor spaces is increasing in quality and variety, accommodating features such as expansive entertainment and summer kitchens.
Grills should be positioned such that wind does not carry smoke over the deck and pool. There should also be multiple grills to accommodate various groups who also need to use the equipment. Quality lighting for night use is also a vital feature.
Fireplaces that stack tall and act as a visual anchor are preferable. They need to be accessible from multiple sides to allow people to share the space. A fireplace needs to have safety features like automatic shut-off timers and glass coves for openings.
Garages and storage
Where possible, there should be direct access from garages to units. Garages also need to have extra storage space for you to keep your stuff. For electric cars, you can check for on-site charging stations for residents. If you own a bicycle, ensure there are secure places and facilities for you to use and maintain your bike.
Attractive and sustainable landscapes
Integrating views to adjacent parks or other amenities creates real value. There should also be walking paths around parks, shopping places, and transit areas. Moreover, aesthetics are critical. Native plants are pleasant to the eyes and also easer to maintain using less water. Planted trees create a sense of permanence and reduce the heat effect associated with urban areas.
Less pool and more deck
Swimming pools are a necessity for high-end communities. You, like most people, probably frequent the pool to hang around it and not to swim. The perfect pool space should be just enough and comfortable for the community while leaving enough deck space with an excellent solar reach and enough deck space with intimate places for people to gather. Integrating water features adds a dramatic effect to the pool.
Other features such as in-pool seating and up-lighting also help to provide unique gathering spaces, especially in the night.