In one of the largest investment sales to occur on 41st Street in Miami Beach, Terranova Corporation is leaving its headquarters of practically twenty years. Since 2002 the commercial real estate company has made its home at 801 Arthur Godfrey Road, located on the main Mid-Beach thoroughfare that connects Miami Beach to the mainland via the Julia Tuttle Causeway. Originally purchased by Terranova for $4.3 million, the property on which the nearly 52,000-square-foot building sits was sold to Miami-based Fifteen Group for $22 million, who plan to renovate the building and lease it to family offices, wealth management and financial firms.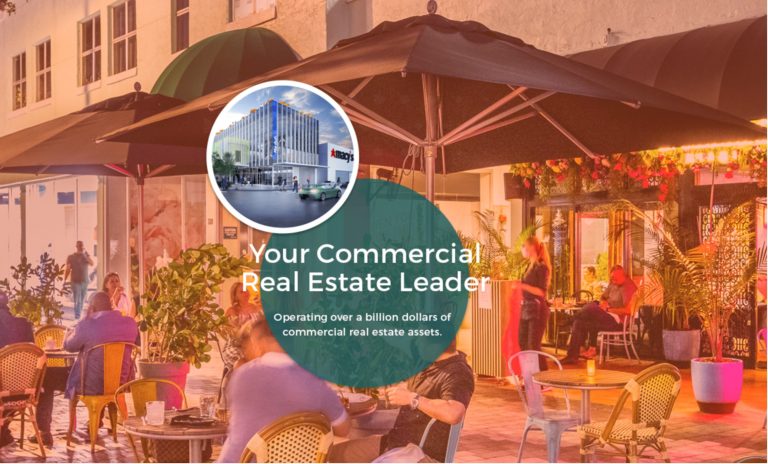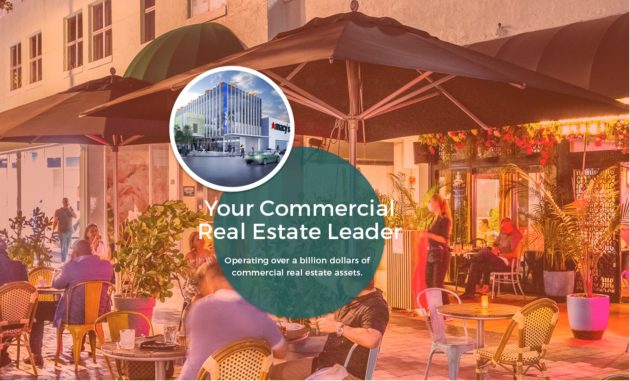 Founded by Stephen Bittel in 1980, Terranova has spent nearly half of its lifetime in the building on 41st Street. As chairman of the company, Bittel has garnered over four decades worth of experience within the commercial real estate sector, seeing his company through the highs and lows of the economy by enacting due diligence and keeping his finger on the pulse of trends within commercial real estate and its relevant markets. As one of the top firms in South Florida, Terranova has served as the exclusive agent for more than $5 billion worth of commercial projects and represented notable clients such as Morgan Stanley, Bank of America, and New York Life. With the sale of its current headquarters marking the beginning of a new era for Terranova, below we take a look back at its history, as well as the history of its founder and chairman.
Terranova is Latin for "new land," a name Bittel chose in reference to the opportunities foreign investors could capitalize on in the United States. In his final year attending the highly selective liberal arts college Bowdoin College, he was awarded the Thomas J. Watson Fellowship, a national grant that gives graduating seniors the chance to pursue independent study outside of the United States. Executing his original project that won him the scholarship, Bittel spent a year in Europe during which time he met with a number of investment advisors and bankers, finding that the private banking model there was much more conducive to providing personalized investment services to high-net-worth individuals.
Bittel's father and grandfather were both attorneys, and the presumption was that he would follow in their footsteps and one day take over the practice. Having received a scholarship to attend the University of Miami School of Law, Bittel returned to his hometown of Miami to pursue his law degree after completing his year abroad and graduating magna cum laude with a degree in economics from Bowdoin. However, his time in Europe had changed his professional aspirations considerably, and he has said it was clear to him at that point he would never practice law. Rather than taking care of other people's capital, he wanted to play a more active role in directing it.
Despite his shifting perspective Bittel followed through with pursuing his law degree, although he also took a full-time job at a commercial real estate firm to gain further knowledge in the sector. It was during his second year at law school that he started Terranova Corporation, running the operation out of his home office while working to complete his degree and pass the bar exam. In that first year it was an uphill battle for Bittel, as his company started out with both a negative net worth and severely undercapitalized, but by the time he graduated his business had already grown to seven employees and had acquired two strip shopping centers. Borrowing the deposit and raising the equity from one large investor from Germany in addition to friends and family-type investors locally, thanks to the strip centers Terranova had regular cash flow and Bittel immediately put it to good work building the company further.
In the first two decades of Terranova's existence, strip shopping centers were its bread and butter. As young families flocked to the suburbs where new developments brought larger homes at more affordable prices, the demand rose for retailers and services in closer proximity. Bittel grew the company's portfolio significantly by capitalizing on the need for nearby pharmacies, grocery stores and popular chains, purchasing shopping centers and strip malls in the municipalities of Miami-Dade County. By developing relationships with national companies such as Walgreens, Publix and Starbucks Bittel was able to streamline Terranova's operations, creating multi-location leases that simplified business matters while also installing these "anchor" stores into their retail locations and driving traffic to the other businesses in the centers as a result. At the height of this strategy Terranova had one of the largest suburban supermarket-anchored portfolios in the state with a property base of over 8 million square feet including not only strip centers, but also office buildings, industrial parks, multi-family and self-storage assets.
It was around the time that Terranova Corporation moved into its then-new headquarters in Miami Beach that Bittel began to recognize a shift in public sentiment. His own younger employees appeared to no longer be interested in the larger, newer homes in the outer municipalities, and instead were choosing to purchase and renovate smaller, older homes closer to city centers such as Miami Beach itself. For them and many others, proximity to work and the other exciting offerings of downtown locations was more important than more space, and as a result suburban strips were no longer the solid investment they used to be. As a result, in the early 2000's Bittel began to re-diversity Terranova's portfolio, purchasing properties located in high street areas near a walkable downtown core in more central areas such as Miami Beach and Coral Gables. Although looking at it from today's lens urban retail may seem like a no-brainer, at the time there were many within the industry who had not yet recognized its value potential. In fact, there were quite a few naysayers to one of Terranova's first purchases in Miami Beach, seeing the $52 million purchase price as exorbitant at the time. Just a few short years later though it was Bittel who got the last laugh, as the sale of that same property came in at nearly seven times the price it was purchased for and became one of the largest property sales in the history of South Florida.
Within the last decade, Terranova has continued to build its urban retail portfolios to considerable success. During the financial crisis of the late aughts that saw many homeowners struggle and the residential housing market suffer greatly, Bittel's foresight of investing in urban areas meant that even as homes were harder to purchase his commercial properties continued to see growth due to the availability of rental properties in urban areas. As the coronavirus pandemic has catapulted the markets into perhaps one of its greatest times of uncertainty, Bittel has used these times of distress to put Terranova's balance sheet to work, expanding their portfolio of assets through opportunistic acquisition of distressed debt and equity. In addition to actively working to rebuild their Lincoln Road Miami Beach and Miracle Mile Coral Gables retail portfolios back to their pre-COVID-19 strength, they are also redeveloping their gas station, convenience store and car wash assets, a newer segment for them that has seen successful initial results.
As for the future of Terranova Corporation's HQ in light of the sale, they plan to stay on the top floor of the property for the next year until they find a new home base, either remaining in Miami Beach or moving to Coral Gables. Whether it be his home office, the 41st Street property or the remote work of the pandemic, Stephen Bittel has always found a way to drive his business in the right direction for the future, and no matter where his company plants their roots next he will certainly continue to do so.