Our love for interior design means that the challenge of moving home can be just as exhilarating as it is terrifying. However, decorating and organising the inside and outside of the property is not the only thing you need to take into account. This article details other things you need to consider when looking to move into a new home.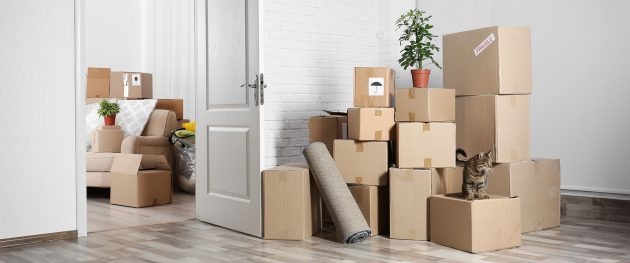 Surveys
Never take the owner's or estate agent's word that there are no structural faults with the property you have your heart set on buying or that there is no history of movement. Although it would be wonderful to have faith in everyone we speak to, unfortunately, honesty isn't always in people's best interests and selfishness overrides truth at times. Before committing to buying a certain house, ensure you find a professional to carry out a full home survey. This will give you a clear, honest picture of the property and give you an idea of any problems you may have to rectify, both now and in the future. Surveys can also include the land surrounding your property. For example, if historically the land has been prone to flooding, this would be revealed.
Furniture
You know your style down to a tee and you probably have a whole load of stuff you're planning to bring with you from your previous property. Think carefully though. Is it the right size? Will it overpower the room? Will it look minute (if you're moving to a place with much larger rooms)? Although you probably have an image in mind of what you'd like to do to your new property, the chances are that will change once you've moved in and got used to the quirks. Make do with things how they are for the time being. Don't be tempted or feel forced to have it 'show home perfect' within a matter of weeks. These things take time.
Insurance
Have you notified your insurance company that you are moving? This is something that is really important. It is possible that your premium will change based on a new postcode and different type of abode, so speak to them immediately to work out what needs to be done. Additionally, it may be an option to choose a different insurance company. Check out a price comparison website, such as moneyexpert.com, to get the best deal for all types of insurance including home, van, car and travel.
Utilities
In this day and age, we struggle when we don't have constant access to utilities. Electricity, gas, water, internet, phone line… all of these things we take for granted. Prior to moving into a new property, have you informed your previous suppliers of your move (along with everyone else in your address book)? You will also need to speak to utility companies regarding your new property to ensure you are up and running as quickly as possible. Moving house is stressful enough without having teenagers moping around because they are unable to play their favourite game or chat to their friends.