Lots of houses for sale in Houston Texas come with impressive gardens, but if you've never had an outdoor space before, you might be at a loss of how to make the most of it. You might already have plans to host garden parties or sunbathe on the lawn, but how can you transform a patch of green and overgrown bushes into a place that feels like home? With these tips, you'll know exactly how to maximize what your garden has to offer.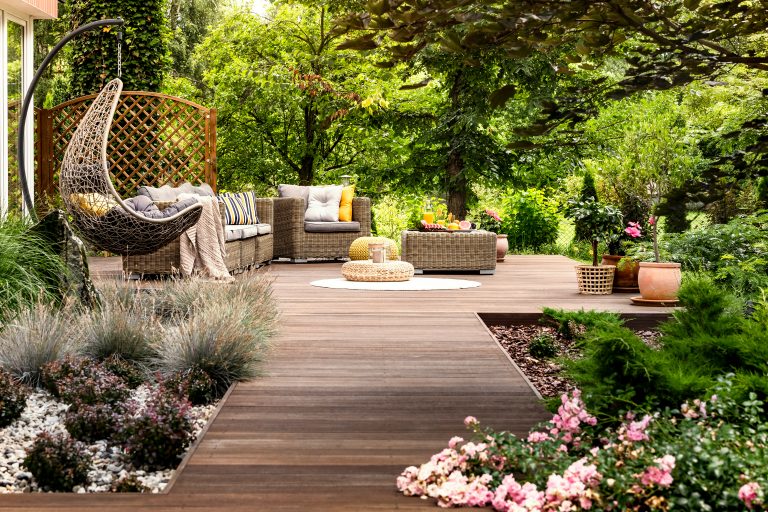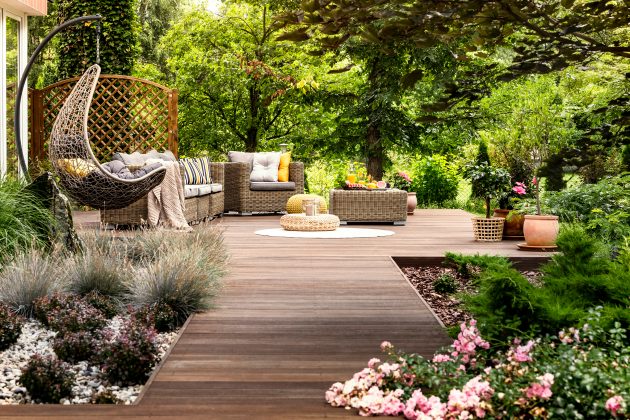 Install some paving stones
If your garden currently looks like an overgrown jungle, adding a patio or paved area can bring it back to civilization. This doesn't mean getting rid of all your greenery, simply create a space where guests can sit comfortably at a table without getting their feet muddy. There are lots of paving options out there, so it doesn't matter if you want a more rustic look or a sleeker contemporary feel – somewhere there's a design for you.
Plant lots of flowers
There's nothing like a pop of color to liven up a garden and flowers can do exactly that. If you know nothing about planting flowers, hire a gardener to get you started. It's a good idea to plant flowers for every season to keep your garden full of life. If you're finding it difficult to find flowers that bloom in the winter months, pair your floral displays with evergreen shrubs to avoid ending up with a barren landscape.
Reach out to neighbors
Many gardens come with poorly built fences or hedges that have seen better days, but you'll need to talk to your neighbors before changing any shared elements of the property. Make sure you explain your reasons for wanting to upgrade shared areas and discuss costs. If you don't mind shouldering the burden, your neighbors may be more than happy for you to install a new fence or give the current one a new lick of paint.
Invest in furniture
While a table and chairs are standard in most gardens, you may also want to invest in comfortable seating or a swing seat to make your garden really homely. Alternatively, if you have children, buying playground equipment like a swing and a slide could transform your garden into a fun wonderland. Get creative and consider building a treehouse or installing an obstacle course – your kids are sure to remember your efforts forever.
Don't forget about lighting
If you're moving to a rural area, it can get very dark in the evenings, so you'll want to light up your garden if you're going to be sitting there towards the end of the day. For safety, it's a good idea to install security floodlights that activate when they sense movement. Not only will this prevent trips and falls, but it can deter burglars. As for creating an atmosphere, festoon or string lights will really set the mood in the summer. You could also think about having solar-powered lights installed next to any pathways to shed some warmth onto your lawn.