Heating and air-conditioning systems are becoming indispensable to modern living, whether in our homes, commercial establishments, or even vehicles. Thanks to climate change, summers are getting hotter and winters are getting colder. Unless you happen to live in one of those rare places on earth that experiences "perfect" weather year-round and breathe in air free of pollutants and allergens, you are going to need help regulating the temperature of air in your home.
Air-conditioning also helps improve indoor air quality and dehumidifies it. But as important as they are, incorporating various heating and air-conditioning pumps into the existing home décor can be a challenge. They often stand out, and not in a good way.
It helps to have installed a powerful and attractive ductless mini split HVAC system, since these are not only more energy-efficient compared to central air-conditioning systems but also quieter and easy on the eyes. But regardless of whether your house is sporting a brand-new system or an old air conditioning unit that has seen better days, there are ways it can be made to work with the existing or upgraded home décor instead of being a standalone calling attention to itself.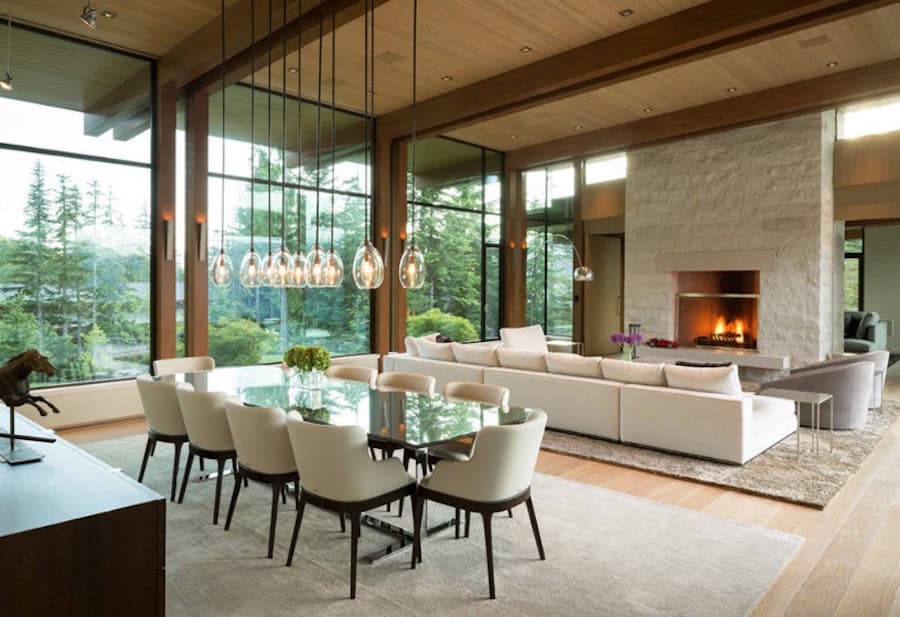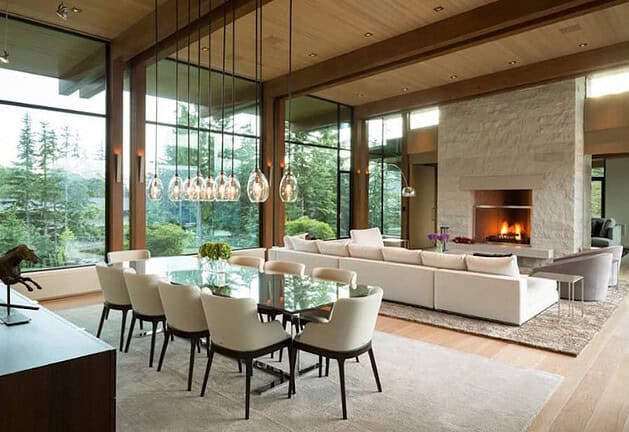 Incorporate the system into wall furniture
Building wall-to-wall shelves is a clever way of making the most of the space around a mini split unit. One of the top shelves can house the unit while the rest can be decorated as you please. You cannot cover the shelf entirely, since a mini split needs to be unobstructed for ventilation. But being housed separately in a busy area takes the spotlight away from it.
Alternatively, you can frame the mini split with a lone row of shelves which covers the unit but also provides slits for ventilation. It need not be a row of shelves either; the mini split can be encased alone, especially if it's a gorgeous frame (but bear in mind it might attract attention this way).
Just as the shelves, a wardrobe could also be built around the unit, leaving the top space for the mini split. It's up to you whether to cover it.
Surround it with wall art
How do you make a big electronic unit invisible? By bringing attention to the wall around it. The more the surrounding area perks up, the less attention the mini split will generate.
Wall art of all kinds can be used for this purpose. Photos, whether framed or not, fairly lights, artificial flowers, wall decals, paintings, etc. all can be used to create a fun area. A collage, framed with good lighting, is the best way to impart character to a wall. If the mini split is still being an eyesore, cover it with a patterned cloth (think Aztec print), leaving the bottom area open for ventilation.
Match the wall color to that of the unit
A plain white unit won't look amiss on a plain white wall, perched on top and functioning quietly. It might even camouflage. This is the most-preferred way of installing mini splits in homes and offices around the world.
But it need not be all white. You could match a brown-coloured unit with a brown wall, for example. If the unit is white and your wall is of another color, which is most likely to be the case, cover it with a drape in the desired color/pattern. You can make a variety of your own. Strategically placed lamps and spotlights can also bring a glow to the wall and create an inviting ambience in the room.
Conclusion
There are many ways to make an HVAC system blend in with your home décor. Any new décor needs to take the system into account to create a harmonious whole. Alternatively, beautifully designed covers/drapes for the unit, perky wall art, and ambient lighting are a reliable way of integrating this necessary appliance with the rest of the home décor.