The kitchen is often the hub of a busy family home and a room where people eat, talk about their day and generally have a good time. Kitchens are an integral part of the home and they can affect how a couple or a whole family interact with each other and ultimately live their lives.
If you are passionate about kitchens and you consider it to be the most important room in the home you may want to make a living out of your love for kitchens. Here's how you too can make a career out of it:
Become a Kitchen Designer
There's always a need for kitchen designers as many companies are on the lookout for those who are capable of designing something a little bit different. If you have no qualifications in design as yet you may want to think about going to night school and adding to your CV. Kitchen design can often be very rewarding, especially if you end up seeing your kitchen in someone else's home.
Many global companies look for people who can design a kitchen that is both functional and great to be in. While not everyone necessarily wants to become a kitchen designer, those who do are usually well paid and know what the next big thing in kitchen design is likely to be.
Become a Sales Consultant
Sales consultants usually make a nice amount of money if they are passionate about selling kitchens. You may find yourself selling kitchens from an office desk or even out in the street. While sales consultancy work is not always as glamorous as you may hope if you're good at selling things it's likely you'll excel at it. You're likely to come away with a commission each time you make a sale, on top of your monthly salary, which means your earnings could be limitless.
Start your Own Kitchen Franchisestore
If you would like to become more than a sales consultant you may want to think about opening your own kitchen franchise. You can find more information at websites such as
https://www.pointfranchise.co.uk/I-33-kitchen-franchise/ which tell you how much you need to invest and what you need to do so you can have your own franchise.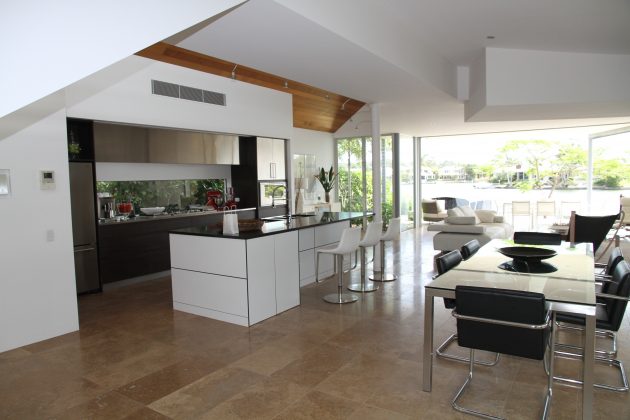 Sell Kitchens in a Store
You've probably met someone in a store who is happy to sell you a kitchen. These sales consultants are usually very knowledgeable about kitchens, the current trends and what's popular, and what's not. If you would like to sell kitchens in a store you may have to demonstrate your knowledge and passion for kitchens. While this job may not be the best paid kitchen-related job out there it is ideal if you're just starting out and you'd like to learn more.
There are a few ways for you to make a living from your love of kitchens. Why not think about becoming a kitchen designer or even a sales consultant? You may also want to think about getting your own kitchen franchise or selling kitchens in a store. The possibilities are endless.