At present there is an increasing number of people wishing to invest in a luxury new build home (bespoke new build house) all over the UK & USA.
People now have the choice to get their own designers and architect or to use a bespoke building firm as a "one stop shop" enabling them to take care of all aspects of the new build from the design, all the way through to the completion of the build and the internal decorations and fitting out.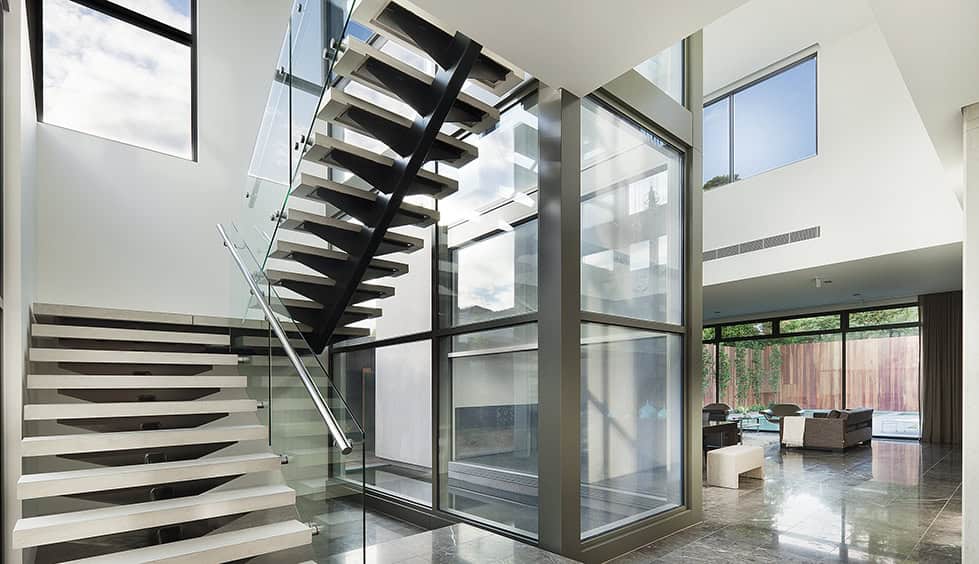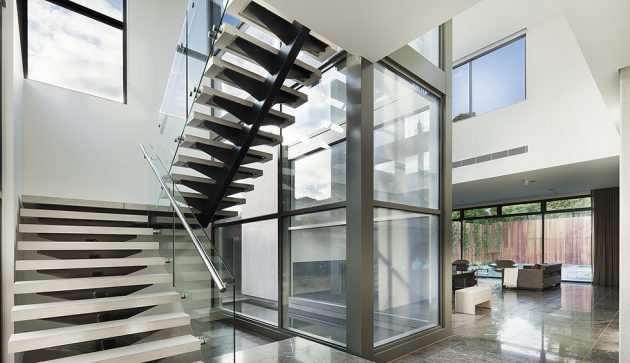 Which Is Better? Find Your Own Or Use Their Architect?
Generally there are no advantages to using your own architect for your luxury build over using the architect that represents the company specialising in the new build (in fact it may be to your advantage to use the architect working for the company as they will have existing experience in handling all kinds of new build projects).
Benefits Of Using A Bespoke Or Luxury House Building Company
They will have experience in all aspects of the construction of a luxury home, from start to finish they will more than likely have the required skill-set to take the project from "A" to "Z".
You will have the opportunity to design the house (with the help of the specialist engineers) to your own desired specification, and be able to customize the new build home as you see fit.
The end result (with luxury homes) is usually spectacular to behold, with the home featuring many different bespoke features you don't usually find in a property (some people choose to have swimming pools, basement conversions, loft conversions into extra bedrooms, bespoke landscaping and other customised internal and external features).
The value of luxury houses can often increase with time exponentially, partly due to the fact they are built with quality in mind from the outset, but also due to the fact they have many features that are desirable to the affluent demographics, and with property value appreciation being what it is, it is often an excellent investment for individuals looking to invest their money into physical assets.

Common Features Of Bespoke Home Builders
Luxury home builders are in a "league of their own" in terms of skill-sets, with them being full-service building companies' this basically means they generally handle tasks outside of the remit of construction, such as decoration, electrics, painting and wallpapering, carpet fitting, furniture assembly, carpentry and joinery.
Bespoke builders tend to be very consultative in their approach, as the whole point of the construction being "bespoke" is that it is "made to order" and built in accordance with the customers' requirements.
Luxury builders often value their reputation for quality, and henceforth will carry out any job to the best of their professional capacities, they will not be the cheapest option for you, but quality is to be expected.
Usually (especially with Cheshire house builders they will have an impressive portfolio of previous works to showcase to the customer, there have recently been many luxury new build development projects in the area of Cheshire, UK and there will be many companies' in this area able to provide visual materials to show you the quality of their previous works.
Guidelines To Follow When Choosing A Luxury Home Construction Firm
Ensure they have a "body of work" they can showcase to you in order to provide proof in practice that they can carry out the kind of work you're looking for. They should be able to prove they have completed several home build projects successfully.
Ensure that all communication between yourself and the company is clear and you're happy that all parties understand exactly what is expected, this is important because once there are misunderstandings and mistakes with new build homes they are particularly difficult to correct, (and costly) so it is important to be clear from the outset to avoid these potential mishaps.
Ensure that you have a clear idea of the work involved along with the time-scales to completion, also all costings need to be laid out to you before commencement of the project (for obvious reasons), and it is worth you considering keeping additional funds in case there are unforeseen costs later on in the project.
For any new build home, whether it is a luxury property or not, you will need planning permission, this will involve submitting a planning application, make sure the company has experience in dealing with local authorities in matters of planning permission.
Make sure the company adheres to all safety and building regulations and have appropriate public liability insurance.
Making sure you take into account all of the above will maximise your chances of a smooth build of your luxury property and minimize the potential for any issues that may have otherwise occurred.