If you own a home in Baltimore, it is important to ensure you look after it properly in order to ensure you have a safe, comfortable, and attractive home. Many homeowners in the area carry out a range of DIY repairs in order to achieve this goal, but there are also issues that you may need to hire professionals for. If you have foundation issues at your home, you need to ensure you find a professional to work on this, as you could otherwise you could face significant issues.
With something as important as foundation repairs, you need to ensure you find a suitable Baltimore foundation repair specialist. These professionals can deal with damage quickly and efficiently, completing the work to high standards to ensure the knock-on problems around your home are minimized. There are various major issues that can arise if you do not get these foundation problems resolved, some of which we will look at in this article.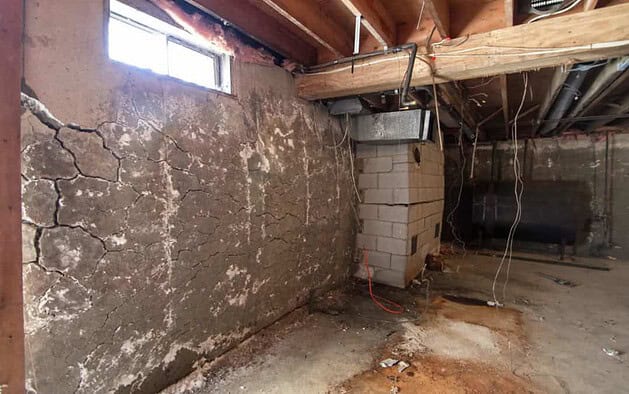 Some Issues That May Arise
There are various issues that may arise when you have foundation problems at your home. Some of the key ones are:
Your Floors Can Start Sinking
One of the things you may experience if you have foundation issues at your home is problems with sinking floors. Often, foundation problems lead to concrete floors sinking in areas and this creates uneven floors. Once this happens, you not only have to deal with aesthetic issues but also hazards that could increase the chances of trips and falls around your home. It can also lower your property value and reduce the chances of a successful sale if you decide to list your home for sale.
Walls Can Become Cracked and Damaged
Another of the issues that you may face is damage to the walls in your home, which is another common sign of foundation damage. Your walls may become deeply cracked with cracks running in different directions. In addition, there may be movement in the walls that can cause them to bulge or bow. Overall, the foundation problems can affect the structural stability of the walls in your home, and this can lead to safety issues as it weakens the walls and puts them at increased risk of collapse.
Windows and Doors Can Be Affected
You may also experience problems with the windows and doors in your home, as these can also be affected by foundation issues. The alignment issues that can come about due to foundation issues can lead to issues when trying to open or close the doors and windows around your home. This is something that can lead to a lot of frustration, as you may find yourself grappling to open and close the windows and doors. It can also increase the risk of injury because it can lead to issues such as trapped fingers.
These are some of the major issues that you can keep at bay by getting timely foundation repairs carried out.