It's a new year, and whether you're working from home or the office, a little makeover magic could add to the ambiance and productivity of a team. Jason Hughes and the San Diego-headquartered Hughes Marino firm are experts in cultivating the ultimate modern workspace.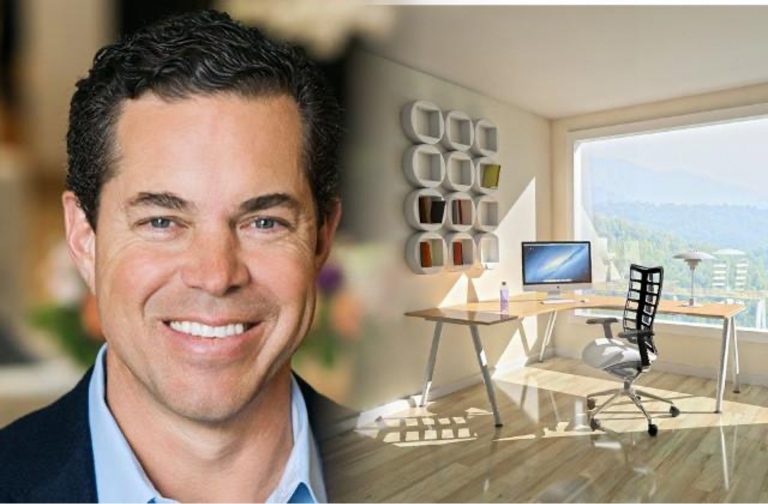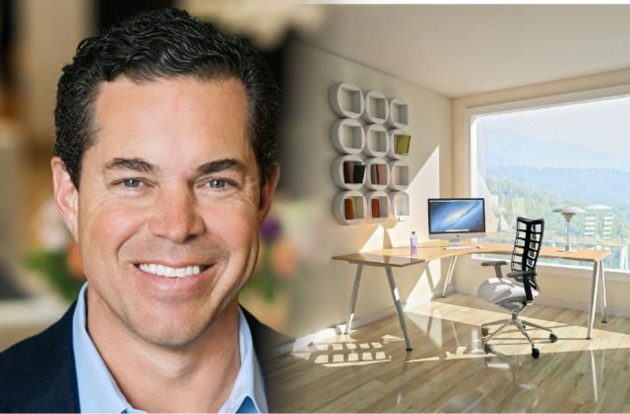 While the pandemic has clearly reshaped how offices are set up with social distancing precautions, there are still plenty of elements that can come into play to reimagine office space for 2022. "Health and safety have to remain a top priority," Jason Hughes says. "To navigate the uncharted waters of the pandemic, companies have been doing everything from implementing social distancing strategies to offering more flexible hybrid schedules to stagger times when team members are present."
Hughes Marino offers physical distancing analysis services and specializes in space planning for offices of all sizes. Here are some valuable tips from Jason Hughes and his team. "Office design can impact a company's culture," Jason Hughes explains. "A well-curated space can bring out the best in team members and enhance performance."
Even a little office decor refresh can go a long way, according to the design team at Hughes Marino. President, COO, and co-owner Shay Hughes advises adding throw pillows or reupholstering furniture. "Colorful fabrics can transform a room or an office space," Shay says. "It can make any office space feel fresh and fabulous again."
Shay also recommends framing family photos of team members and thoughtfully displaying them on a gallery wall. "At every one of our offices, including our San Diego headquarters, we have a family photo wall," Shay says. "We arrange the images in classic black and white frames, and it's a nice reminder of what motivates us."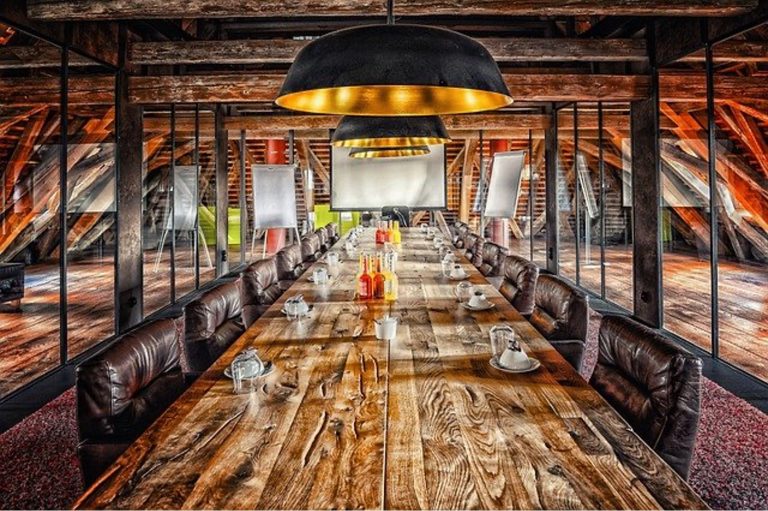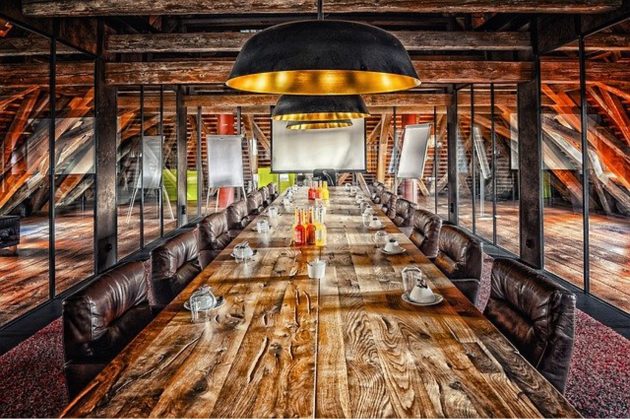 Get To the Art of the Matter
Jason Hughes and Hughes Marino's offices, including its San Diego headquarters, are home to some pretty unique original artwork. "We have art in our collection, including bright prints by Gray Malin, dramatic photography by Greg Lotus, interesting multimedia sculptures by Gary Polonsky, and vivid paintings by Ryan Jones and James Wolanin." The San Francisco offices also feature a tribute to the area's famous chocolatier, Ghirardelli, with a giant replica of a partially unwrapped Ghirardelli dark chocolate mint square by Polonsky. The artist — who has sold his playful pieces throughout San Diego — has also created whimsical works of giant ketchup bottles and gummy bears. Installing meaningful art can reflect the local vibe where the office is located and also spark creativity. The design team recommends choosing a theme and a color scheme. From sophisticated black-and-white prints to vivid pops of color, art choice can say a lot about a corporation. Core values are a big part of the company's brand and the artwork within Hughes Marino's many offices throughout the country reflects the iconic, inclusive flavor of the Jason Hughes' team.
Brighten Things Up
"Lighting can totally transform a space," Jason Hughes says. "While contemporary lighting fixtures are essential, allowing as much natural light into an office space is key, too." Jason Hughes recommends doing an overall energy assessment to make a move from incandescent to energy-efficient light bulbs. His San Diego offices feature Solatubes, which use mirror-like materials to refract light for rooms lacking sunlight. The Orange County office features custom lighting.
Lounge Around
Collaborative office space is vital to all teams in 2022, according to Jason Hughes. "At Hughes Marino, we believe in working hard and playing hard, and we're all about embracing the family spirit," Jason Hughes says. "Create comfortable spaces where team members can brainstorm new ideas, amp up camaraderie and take a break when needed." Hughes Marino's San Diego headquarters is home to a game room, a gourmet kitchen, and other amenities.
Mix It Up
"Don't be afraid to mix metal, wood, glass, and brick with LED technology and elements of the home, such as comfortable couches and coffee tables," Jason Hughes says. "You want team members and visitors to feel at home in this space. You can also bring the feel of the outdoors inside with potted plants and living walls of greenery."
Rethink Private Office Space
As private offices have shrunk over the years and open floor plans with interior offices shifting to the center have become more on-trend, companies are reevaluating the use of perimeter offices. "Open ceilings are another dramatic change to create an airier office space," Jason Hughes says. "The open-office concept also provides better visibility throughout the space and eliminates the cluttered feel of cubicles."
Tune Out the Noise
Acoustic panels are a simple way to combat noise transfer, according to the Hughes Marino team. Carpeting and sound-masking with white noise machines also solve sound problems. Assess your sound situation and decide if there's room for improvement.
Present a Warm Welcome
There's nothing more uninviting than a cold, generic lobby area. The lobby of an office offers a first and last impression. Jason Hughes suggests creating an open reception area with plenty of light and functional furniture. Playful touches such as interesting knickknacks or books can also add to the atmosphere.
Reps Reap Rewards
Develop a wellness space for your team with gym equipment and areas to stretch and meditate. Companies can incorporate treadmill and bike desks and under-desk elliptical machines, according to hughesmarino.com. Hughes Marino's San Diego headquarters features a state-of-the-art gym with showers and lockers for team members, as well as a billiards area and a putting green.
Community Counts
The team at Hughes Marino proposes opening one's office space to nonprofit organizations for meetings or events. "Don't pass up the opportunity to support a local cause," Jason Hughes says. "It's often challenging for an organization to find a space to use for meetings. Music schools are also often in need of a community space to host a concert or recital. Opening your office space to share with the community allows those in the community to see what your business is about."