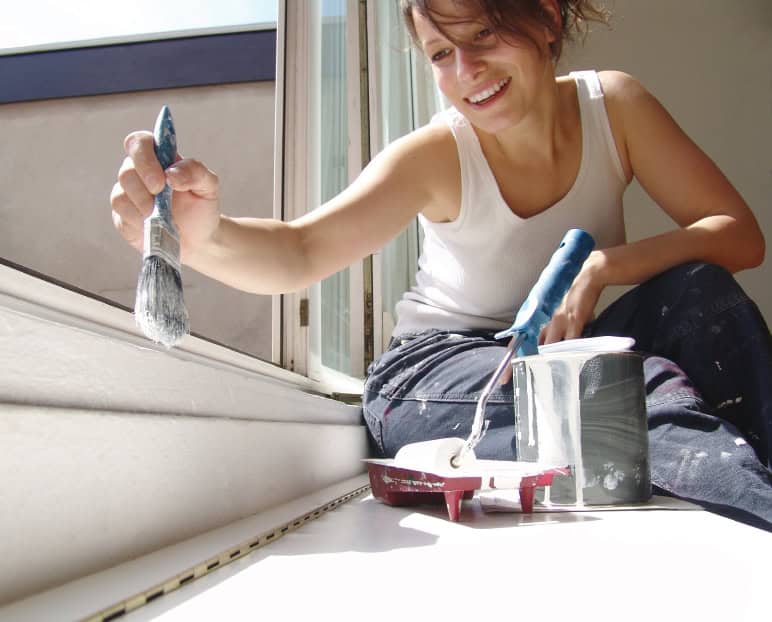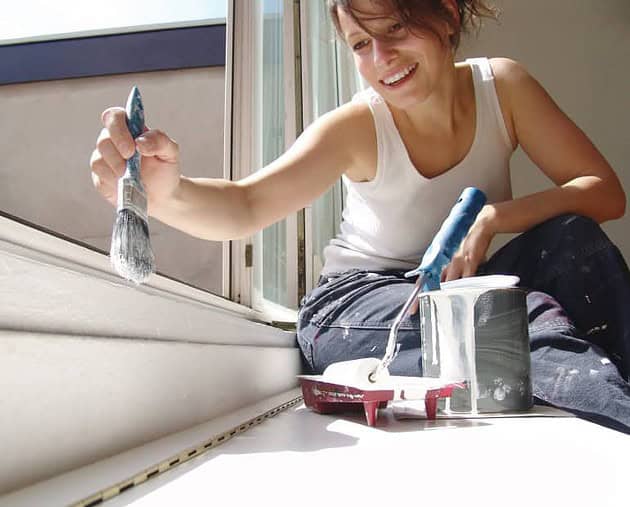 Home improvements can add significant value to your home, but are they always worth it?
Before you whip out the paint roller, you should assess the kind of work your house needs. While home improvements can be purely cosmetic, structural improvements such as adding a conservatory, can really boost the value of your home.
If you decide to undertake large changes to your property, you need to evaluate the probable return on your investment, and if those improvements would align with your area's market price. If the value of your house would end up much higher than any other in your neighborhood, it's probably not worth the effort.
Structural problems can make a huge impact on offers
Anyone interested in buying your house will make sure a surveyor gives it a close look and finds any underlying problems.
Bowing roof? Damp in the bathroom? These are issues that you should fix before you put your house on the market.
Not many people will overlook such problems and buy your property. Of course, solving structural problems is expensive, but presenting a home in good condition will boost the price of your house and your chances of selling it.
Your home value can get a boost from cosmetic improvements
One of the most simple improvements can be to have property deep cleaned before viewings. Your garden should be tidy and any clutter should be out of sight; this could be a good time to start emptying the house of belongings in view of moving out.
Changing carpets or giving walls a fresh coat of paint are frequently suggested and often necessary upgrades, but they are also more onerous. You can choose the DIY route for a cost-effective approach, but calling in the professionals can ensure a comprehensive and efficient operation.
When selecting materials for key areas, such as kitchen worktops, balance the added value to reasonable time and effort. Buying from kitchen worktop specialists like Modern Worktops may seem like an expensive option, but their granite worktops will add value. At the same time, you could save time and money by simply refreshing your counters with a cheaper laminate option.
Most importantly, avoid kitchen renovations that devalue your home. Replacing worn worktops will improve your kitchen, whereas brightly coloured walls could put buyers off.
The ultimate way to make your house look its best is to resort to a home staging professional. A home stager will revamp your home for viewings, but this type of service can come with a hefty price tag.
You could avoid this stressful process by selling your home "as is"
Naturally, it is possible for you to try and sell your home in its current condition. It's common knowledge that fixer-uppers are harder to sell than properties in good condition, but if your area is particularly sought-after, you might attract buyers with a lower asking price.
In this scenario you will need to be aware that any potential buyer could have the house surveyed and ask you to resolve any issues before they agree to buy it. Alternatively, they might ask you to shave off an additional portion of the price to make up for the issues they will have to fix themselves.
Selling your home as it actually is to cash house buyers
There are many reasons why you wouldn't want to take on the task of fixing up your property for prospective buyers.
Getting your house market-ready could transform into a huge investment of both time and money. If you don't have either, undergoing this process might not be a wise option.
It's common for people to inherit properties that they don't want and can't afford to work on. These can be in really poor condition. If you find yourself in this situation, you could sell your house to cash house buyers.
Such companies, like We Buy Any home, Property Cash Buyers and House Buy Fast, are able to purchase houses in their current condition at a competitive value, without requiring any additional work on them.