Interior design and concrete usually aren't all that closely associated, concrete is more commonly used during the actual process of building a house, rather than for interior decorations. You may be surprised to learn that concrete is slowly joining other classic decorating materials in the spotlight, and will not be going out anytime soon.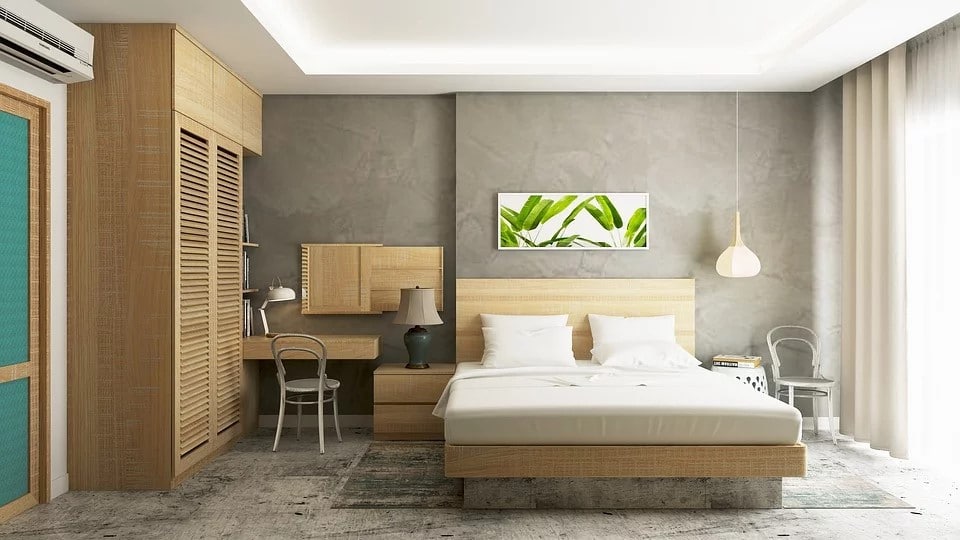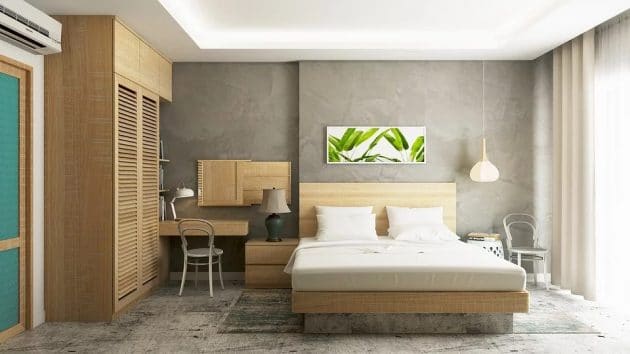 That begs the question, what makes concrete so special all of a sudden? Why should I care about using concrete for my interior design plans?
Concrete Requires Little to no Maintenance
Once you've finished installing your concrete flooring, walls, fireplace, etc. then you've already completed essentially all the work. Your installation company should have properly stained, sealed, and polished all of the concrete in your home, which means the bulk of any maintenance that may have been required is already finished!
You can rest easy in your sleek new living space without ever needing to worry about degradation!
Concrete's Unique Aesthetic Value
One of the main reasons we're seeing a resurgence in the use of concrete for interior design purposes is that because concrete went out of fashion so long ago, it almost gives a nostalgic sort of feeling to see a room with concrete walls or floors, giving it an almost industrial-like aesthetic.
This is perhaps best exemplified by the gorgeous polished concrete floors that have grown in popularity in recent years, it gives your flooring that sleek, polished look that practically screams style & luxury! You can find some especially gorgeous examples of only the most luxurious living spaces built using polished concrete flooring & walls at Craftsman Concrete Floors who, to their credit, "only use environmentally safe, non toxic products in both commercial and residential concrete floor polishing applications".
Concrete Makes for the Perfect Centerpiece in Your Home
If you're at all versed in interior design practices, then you may be familiar with the concept of every home needing a "focal point" or centerpiece. Essentially, you want one area of your home to stand out as the point of convergence, it should be eye-catching, tantalizing, and perhaps most crucially – aesthetically pleasing.
The shine that a concrete floor gives off can be ideal for this purpose, what better way to impress your guests than having a living space that literally shines brighter than any other?! Why not deck out your living room, den, TV room, kitchen or any living space with a luxurious polished concrete finish? It might be the most effective way of creating a room that screams luxury. Who knew it could be so simple?!
Polished Concrete Breathes Life Into Your Living Spaces
If you're looking for a way to add some character or texture to the overall vibe that your living space gives off, concrete is an excellent (and affordable) way of accomplishing just that!
Marble is a common material for giving your home that texture & shine, but who the heck wants to pay for marble?! You can accomplish the exact same atmosphere with concrete for a portion of the price, and, if you ask me, it's better!
Polished concrete has an almost transparent appearance in contrast to the fusible, mineral-like feel that marble gives off – which I think is way too drawn out.
You heard it here first, concrete is the new marble!
Hopefully, this post has opened your mind to the wonderful world of concrete design. I've only scratched the surface of what can be done to renovate your home with polished concrete, I encourage readers to continue learning about just what concrete can do for your home!