If you've purchased your very first condo recently or have downsized to one after living in a large home for years, you may be needing a little help to know how best to decorate the property. Condos are popular these days as so many people live and work in the cities.
However, there is less room to work within these apartments than in single-family homes, so it's crucial to find ways to maximize space and make the condo work for you and your needs and tastes. Some top interior design tips focused specifically on condo decorating should help.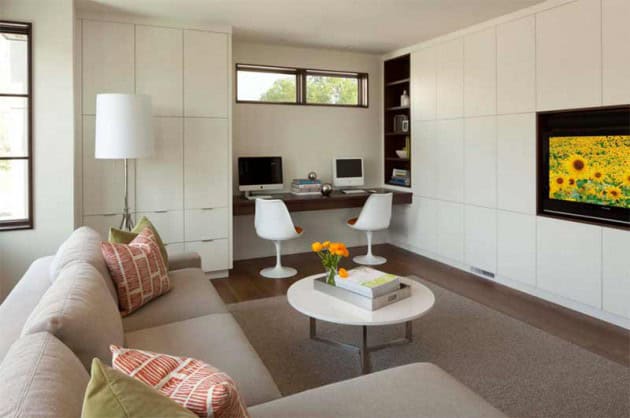 Decide on a Style
The first step is to decide on a design style. You want to create a sense of unity in your home, so it's best to figure out the look you're going for right at the start. For example, do you love a pared-back Scandi feel, a country farmhouse feel, a traditional design, or something else?
If you're not sure what you like and what might suit the space, research interior blogs and social media pages, check out décor magazines, and watch home renovation shows for inspiration and clarity.
Identify Focal Points
Next, look at your condo clearly and identify the main focal points to highlight throughout. Condos have smaller space than single-family homes, so you can't have too many elements competing for attention visually. Instead, find the eye-catching things that can become a centerpiece, such as a heritage fireplace, a long wall you can make a feature of, interesting ceiling moldings, or stunning views.
You might also decide to make the focal points key pieces of furniture you already own or want to buy, such as a look-at-me couch or elaborate four-poster bed. Most condos are fairly open-concept due to their size, so features are typically seen from multiple areas. Discerning where to place your focus helps tie everything together and ensures you don't overwhelm the space with your design choices.
Use Simple Yet Effective Optical Illusions
Another tip is to look for ways to trick the eye into thinking the condo is grander than it is. For example, add height in clever ways. Choose elegant, structural chandeliers and other lighting products that grab attention up higher, and install quality ceiling fans with lights to draw the eye, too. Plus, you can add floor-to-ceiling curtains or even bookcases to make walls seem taller than they are.
Furthermore, follow a strategy that most interior decorators use and put well-placed mirrors in rooms to give the impression of depth. The larger the mirror, the greater the effect. Mirrors also help increase the light within condo spaces, making them feel airier and more substantial. You could install a mirror above a sofa, on the dining room wall, in the entrance hall, or above a bed, among other places. As for positioning, it's best if the upper third of the mirror aligns with typical eye height.
Choose a Simple Color Palette
When decorating your condo, think carefully about the color palette you choose. It's wise to opt for something simple and stick with tones of the same shade throughout the home to help pull everything together. Due to limited size and open-plan design factors in a condo, it's better to think of rooms as all vital parts of a bigger whole rather than opting to give each one a distinct hue.
Select the same pallet of colors for all the main elements of your property, including wall paint, cabinets, flooring, big pieces of furniture, and the like, and it will seem like each room extends into the next. In turn, this provides a feeling of spaciousness. The hues you choose could be anything, but many people decorating condos find that neutral shades such as white, beige, and gray are timeless and suit any architectural style.
Bring in Some Plants
Living in a condo means you likely have little greenery in and around your building and, if your place is in a city, you may generally lack easy access to parks and nature as a whole. As such, it's nice to bring a little bit of plant life to your condo by way of potted plants or small vertical gardens.
You can keep plants inside or put them on your patio if you have one. If you're worried about not being much of a green thumb, choose succulents or other hardy options.
These are some of the key ways to create the finished look for a condo you love now and into the future. If you're still unsure where to begin or how to get the décor right, don't be afraid to turn to experts for help.